What Streaming Platforms Can I Unblock?
There's a lot of corporate law preventing from watching the shows you want in the country you like. But you don't have to live like that. Unlock the full potential of your streaming subscriptions with Trust DNS+
Features optimized to Unblock Streaming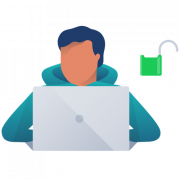 Unblock geo-restricted content
Get around all but the most resource-intensive geo-blocking methods.
Fast streaming
Trust DNS+ does not slow down your internet, so you can stream video like you always would.
Whitelist IPs
Trust DNS+ automatically whitelists last three IPs used. That way, you can easily move between network connections without having to set up the app again.


Automatic set up
When you launch Trust DNS+ for the first time, the app will set itself up automatically. You won't need to fiddle with any numbers.
How to Unblock Steaming?
It's easy to set up Trust DNS+. Here's how you do it in 4 steps.
1. Download Trust DNS app
Currently only available for Android. Get it on Google Play Store.
2. Upgrade to Trust DNS+
Try 3 days free trial. It's only $0.99/mo after trial.
3. Clear cache
If you used a streaming app (like Netflix or Disney+) on your device before, clear its cache.
4. Launch the streaming app
Open the streaming app and enjoy the content you love!