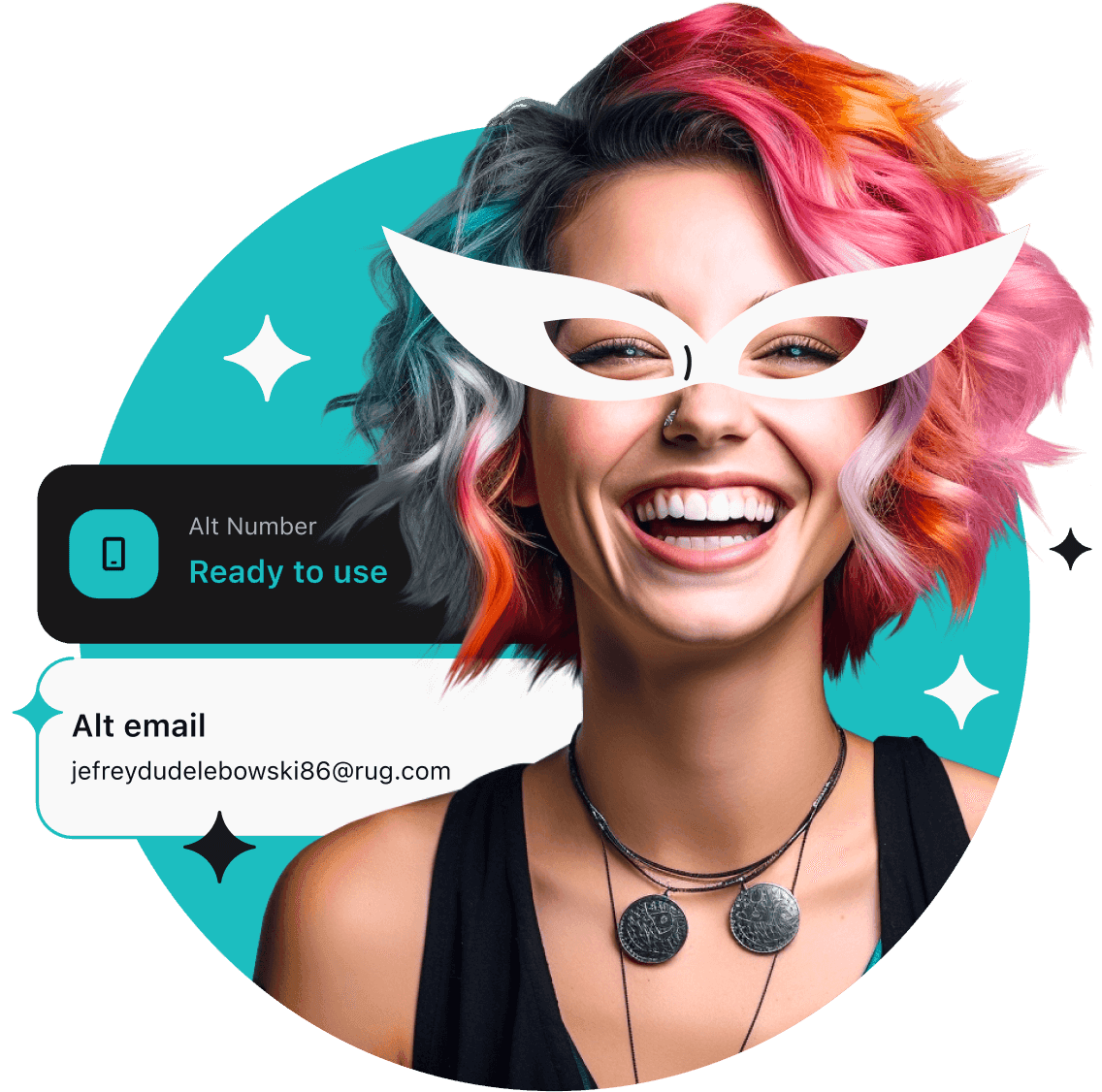 Alternative ID
Protect your real identity online
Maintain your email address & name private
Minimize the risk of getting spam emails
Keep your info out of data brokers' reach
Get Surfshark
SWAP YOUR ID
What is Alternative ID?
Alternative ID is a Surfshark feature that generates a brand-new online identity & an email for you to use online. You give us the details about the identity you want us to create — we produce a new profile with an email address keeping your true identity under wraps.
Get Surfshark
Know more about Alternative ID
Benefits of Alternative ID
Avoid giving out your personal info to one-time-used websites, sites with vague protection practices, or brands you don't trust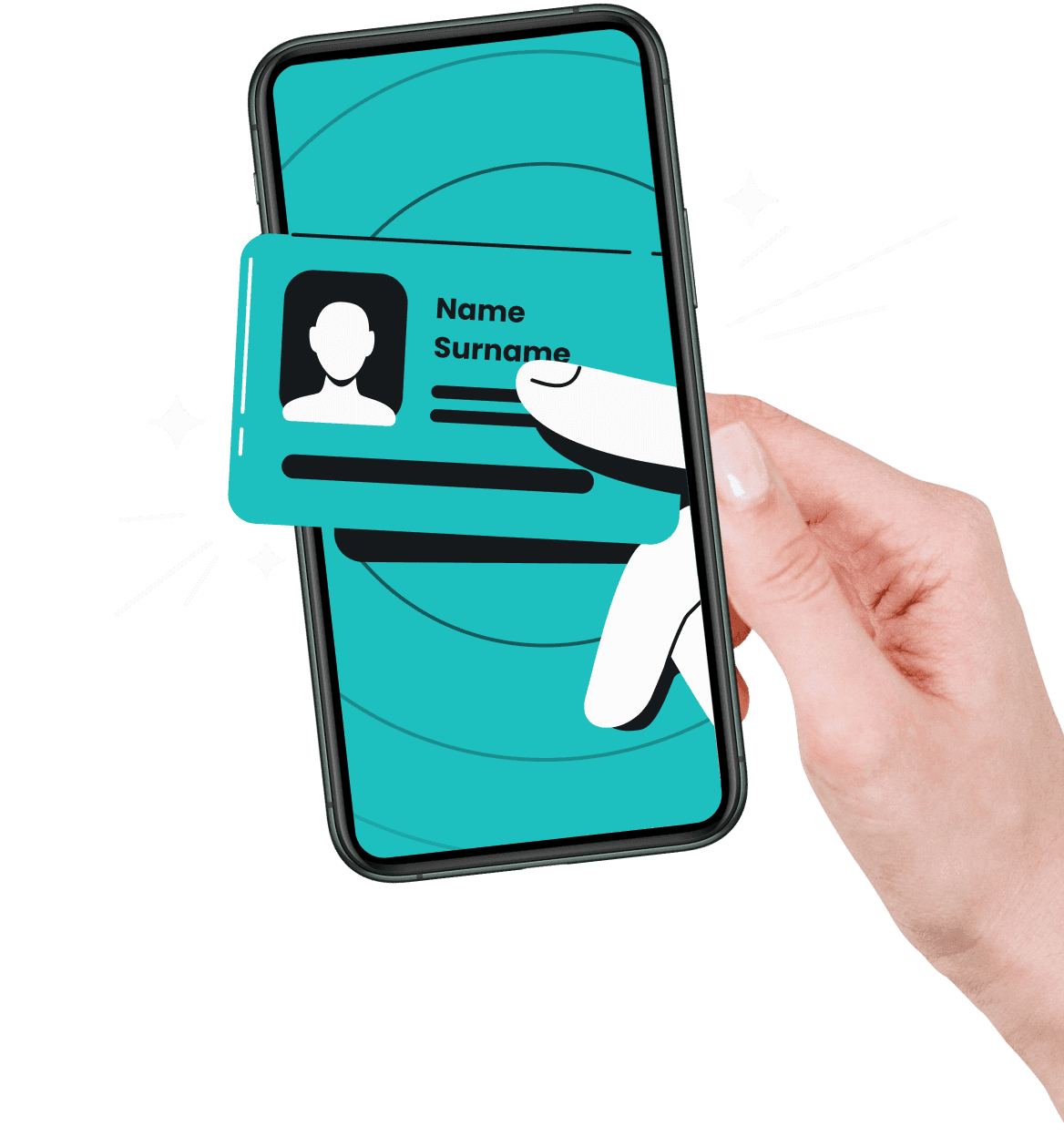 Prevent your info from falling into the wrong hands during data breaches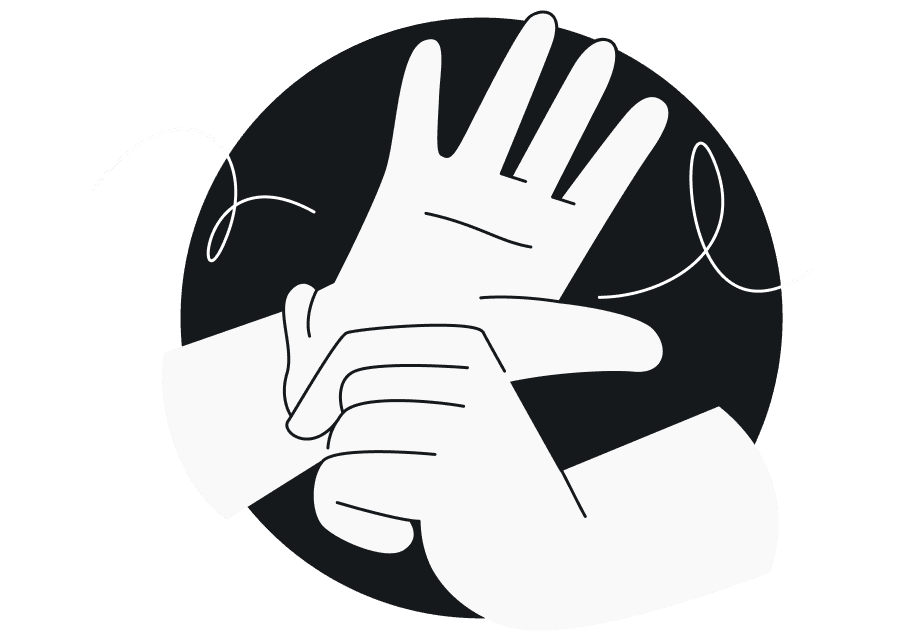 Minimize the possibility of getting spam emails from annoying marketing subscriptions
Protect yourself from online stalking
24/7 live support & visual guides
30-day money-back guarantee
How to use Alternative ID?
How does Alternative ID work?
Create a new persona
You begin by creating an alternative identity. Insert your preferences for a gender, age, birth date, and country.
Get a new email
We generate a persona and email address with your provided details. Then we create safe forwarding from your newly formed email address to your real one.
Use your new profile
Now, you can use your Alternative ID and brand new proxy email for as long as you like or change it anytime.
Disclaimer: Our Terms of Service prohibit the unlawful use of Alternative ID that may violate laws or the ToS of other websites. You should always be aware of the applicable law and check websites' Terms of Service (ToS) when using Alternative ID.
Compare Alternative ID vs. disposable email services
Alternative ID
Generates an online persona & email address
Maintains your privacy
Works as long as you want it to
Safely forwards emails to your real one
Burner emails
Generates an email account only
Lacks transparent privacy policies
Self-destructs after a short time
Usually operates in browser windows
Frequently asked questions
You probably need an alternative ID if you're not sure about the privacy and safety of a website you're about to use. Use Alternative ID when creating new accounts, subscribing to newsletters, logging into new websites, or anywhere else where you must provide your data but don't fully trust the business.
Of course, don't use it for scams or with trustworthy websites, such as banking or governmental institutions.
Yes, Alternative ID is safe to use. Alternative ID is a tool designed with personal identity security in mind. It's important to secure your most sensitive data and prevent email, phone, or
social security number theft
. Using Alternative ID will keep your data private so you won't fall victim to another data breach.
Yes, you can create an alternative online identity to protect yourself as long as you're not abusing others by tricking, imitating or causing them harm.
Keep in mind that some websites may require you to use your true identity during the registration process. Make sure to comply with the ToS of the websites you're using.