4.3 out of 5
Watch Hotstar outside India
Access all Indian Hotstar content
Best Indian proxy server for Hotstar
Bypass the Hotstar region error
Stream on all platforms & unlimited devices
How to watch all Indian Hotstar from anywhere
While you may have Hotstar in your country, Indian Hotstar is where it's at. It has major movie titles - like the Avengers - sports from Premier League, Bundesliga, and a ton of free content. Don't worry - you can enjoy it all with a VPN!
STEP 1
Sign up for your Surfshark account.
You can use it on an unlimited number of devices!
STEP 2
Connect to any Indian server, go to Hotstar India, and buy a subscription.
STEP 3
Watch any content you love, on any device - we have apps for all major OS.
What can I watch on Hotstar?
Bollywood Movies
Bollywood classics contain all the essentials like action, drama, emotion, romance and comedy.

Being overseas shouldn't limit what you can watch! Try for yourself.
Cricket
Here's India's national pastime. You can tune out the world as you watch all the rivalries and skill that make cricket the greatest sport.

Tune into HotStar India for all the latest games.
HBO content
HBO is an extremely competitive service that is hard to beat. We all have our favorite shows from it, like Game of Thrones or Westworld.

Hotstar has the right to stream HBO produced content in India too!
Hotstar available countries
The Indian streaming service Hotstar is available in a few countries outside India. You can find dedicated sites and apps for United States, United Kingdom, and Canada.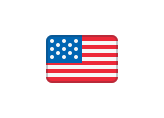 Watch Hotstar in US
Hotstar US costs $49.99 for a yearly package and provides an abundance of on-demand video content.

However, some titles you can find in Hotstar India are unavailable because competitors already have deals in place.

www.hotstar.com/us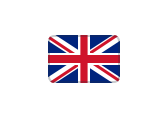 Watch Hotstar in UK
For £59.99 a year, you can enjoy everything that Hostar UK has to offer.

The key difference between Hotstar India and Hotstar UK is, however, that the former is the only one to offer free content as well as premium.

www.hotstar.com/gb/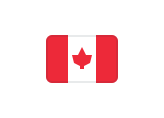 Watch Hotstar in Canada
In Canada, Hotstar costs CAD 49.99 per year and includes thousands of hours of on-demand content.

Please note that some titles that you can find in Hotstar India are unavailable here (both sports and TV or film).

www.hotstar.com/ca/

How to avoid the Hotstar content not available in your region error
If you're trying to access Hotstar India from somewhere else in the world, you will get an error message saying this content is unavailable in your country.
This is where Surfshark comes to the rescue! Follow the steps above to unlock Hotstar India from anywhere.
Questions and answers about watching Hotstar
1. How can I watch Hotstar?
Hotstar is an on-demand video streaming service that offers premium paid content. To watch it, you need to create an account and pay for your subscription. However, you can only access Hotstar from a few select countries as their content is geo-restricted.
2. How much does Hotstar cost?
Hotstar subscription prices vary a lot depending on the country. Here's how much an annual plan costs:
$49.99 in the US
₹999 in India (±14 USD)
£59.99 in UK (±79 USD)
$49.99 in Canada (±38 USD)
With Surfshark, you can binge-watch all the content you want on a budget. Simply connect to an Indian VPN server, go to the Hotstar India website, and buy the cheapest subscription! 
Plus, you will be able to access some free content and a lot of movies and shows that are unavailable in Hotstar US, UK, or Canada.
3. Is Hotstar free in India?
No, it's only free for a 7 day trial. You'll have to get a premium account to view content after your free trial.
4. Can I watch Hotstar in the USA?
Yes, but the content you can see without a VPN is limited. Someone with an Indian IP address will be able to view more content.
5. Will Using a VPN hurt my streaming quality?
It won't be a noticeable drop off if you use a server located in the right country. For example, if you use a server in India to stream from an Indian streaming company like Hotstar, you won't have many issues. Our VPN might even speed you up a bit if you suffer from bandwidth limits from your ISP.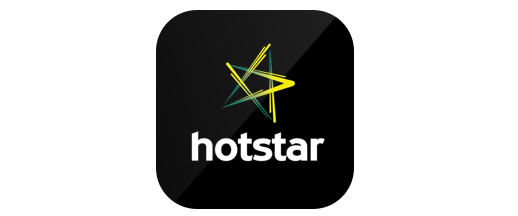 Get the best VPN for Hotstar
30 days money-back guarantee.