Watch Disney Plus with Surfshark
Access geolocked Disney+ content outside US & Canada.

Smooth streaming experience
Only $1.99/mo with a 2-year subscription
30-day money-back guarantee
Watch Disney+
How can I watch Disney Plus?
Disney+ first launches in the US & Canada, meaning that your IP needs to be located there to gain access. Living outside these countries? Don't worry, we got you covered.
Sign up for Surfshark
Download our apps to your devices
Log in & connect to any Surfshark VPN server
Do I have to connect to US or Canada?
No. Simply connect to the server that's closest to you geographically (that's how you get the best speed) and you will be able to watch Disney+. Even servers in Germany or Spain will work! Just give it a go.
What can I watch on Disney Plus?
Marvel Cinematic Universe
If you are a fan of the Marvel Cinematic Universe, Disney+ is a must. Binge-watch the old movies, do not miss new releases and the long-awaited crossovers.
National Geographic
Love educational content or exploring our planet through high-quality documentaries? National Geographic is also migrating to Disney+!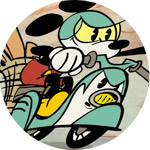 Old Disney animations 
Previously hard-to-find content is coming to Disney+ The entire Disney Vault is about to move to Disney+.
TV shows
In addition to programming from the Walt Disney Television broadcasting group, all 30 seasons of The Simpsons will be uploaded to Disney+.
Family-oriented movies
The greatest family-friendly movies will air on Disney+. Enjoy movies like the Toy Story franchise, Monsters, Inc, Cars and other favorites produced by Pixar.
Brand new content
Disney is creating new, original content exclusively for its new platform.  Disney+ will air brand new reality shows, TV series, and other productions. Don't miss out on Disney Originals!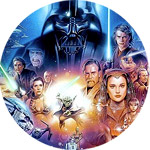 The Star Wars franchise
Star Wars will land on Disney+. If you love the Star Wars franchise, you will definitely enjoy the new platform.
3in1
Get the Disney+ bundle that includes ESPN+ and Hulu. Make your streaming experience three times more pleasant.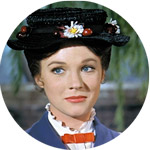 Reboots
Disney is about to reboot some of its most popular movies. Be the first one to watch them!
Unlock a whole world of new content
Did you know that with Surfshark VPN, you can unlock a ton of other streaming services?
Hulu

HBO Go & HBO Now

…and a ton of other local streaming services!
Not sure if we unlock a specific streaming service? Drop us a line at [email protected].
Disney+ F.A.Q
How much does Disney+ cost?
Currently, it's offering plans for $6.99/mo or $69.99 per year (which is about $5.80/mo).
What devices can I stream Disney+ on?
Have your pick! Stream on Windows, Mac, Linux, iOS, or Android. You can also watch it on Fire TV, Apple TV, or just about any other smart TV – we have apps for all these devices.
Can I watch Disney+ if I live outside of the US or Canada?
Yes. But in order to sign up for Disney+, you will need a VPN subscription. So first, sign up for your Surfshark account, and then you can get started with Disney+ and enjoy all the content they offer – no matter where you live.
Does Disney+ have a free trial?
Yes, they are offering a 7-day free trial for all new users.
Watch Disney+ with Surfshark VPN
Try risk-free with 30-day money-back guarantee