Greece VPN: Private browsing & streaming
A Greece VPN is an easy-to-use tool used to protect your right to digital privacy.
Get global & Greek IP addresses
Protect your personal data on WiFi hotspots
Enjoy US Netflix, Disney+, Hulu & more
Get Started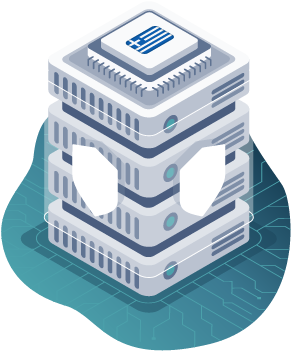 Here's why you should use a VPN in Greece
Reclaim your digital privacy
Targeted advertising can seem somewhat creepy sometimes. Hide your IP address in Greece to become invisible online. Get the feeling of thousands of eyes tracking your every Google search off your shoulders with a VPN.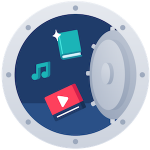 Stream everything you want
Use a VPN in Greece and bypass geo-restrictions. Watch US Netflix, BBC iPlayer, Disney plus. Just select the desired server location and enjoy Japanese anime from another side of the world. There is no unavailable media when you're using a VPN.
Avoid dangerous WiFi hotspots
When you connect to unsecured networks, you become an easy target for hackers. Your bank account credentials, text messages, and social media information become accessible to pretty much anyone with an IT background. Thus, it's smart to use a VPN on public WiFi in an airport, a cafe, or a mall.
Catch up with Greek TV
Whether you're a Greek permanently abroad or you're just leaving Greece temporarily, you might be disappointed to see that a lot of Greek TV channels (Skai TV live or ANT1 TV), are unavailable outside of the country. Geo-blocked content is a common issue, and the most efficient way to solve it is to get a Greek IP address via a VPN service.
Greece VPN FAQ
Is a VPN legal in Greece?
Yes. No laws in Greece restrict VPN usage.
How to watch HBO NOW in Greece with a VPN?
You'll need to connect to a US server and get an HBO NOW free trial or subscription.
To do that, download Surfshark VPN, create an account, and log in. Then connect to any US server and enjoy HBO.
How much does a Greece VPN cost?
VPN pricing ranges from around €6/mo to €11/mo on average, but it costs significantly less if you subscribe to a 1-year, 2-year, or a 3-year plan.
For example, Surfshark VPN is just €1,79/mo if you get a 2-year subscription.
The most useful features of a Greek VPN
Your IP address is what compromises your online privacy: it reveals your location, torrenting history, comments, browsing activity. With a reliable Greece VPN, your data will be encrypted, making your digital identity private.
Sign up for Surfshark VPN once and use that account for every device. Unblock websites, hide your IP address, and stream geo-blocked content within or outside of Greece. Seriously, there's no limit on the number of smartphones, computers, tablets, and smart TVs that you can connect simultaneously.
Avoid geo-blocking with a Greece VPN
Browse in privacy