CleanWeb™: Surf in a clean cyber ocean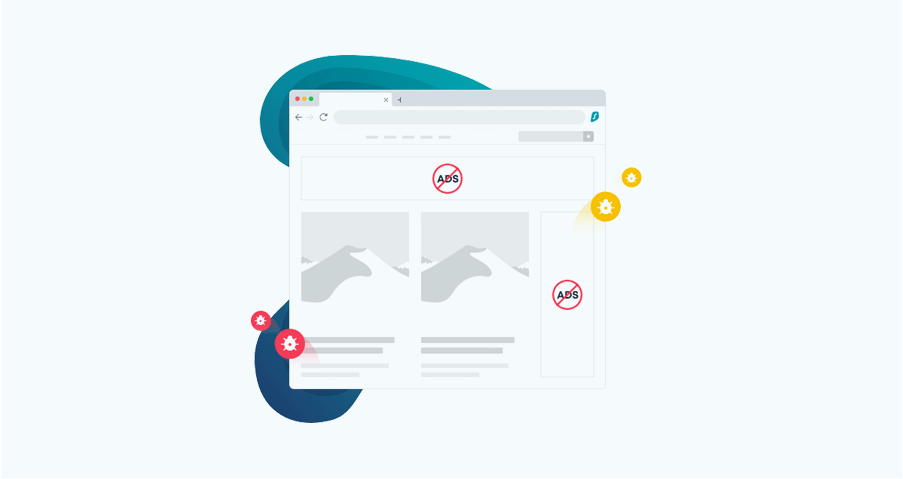 Our premium CleanWeb™ feature will make sure no phishing attempts, malware, ads or trackers bother you. It comes free of charge with any plan.
How can CleanWeb™ benefit you?
Save mobile data on your phone, as the ads & trackers use it to load.

Surf smooth: no more annoying pop-ups blocking half the screen.

Forget worrying about suspicious links – we'll do it for you and will only allow safe, malware-free websites.

Say goodbye to sneaky phishing attempts – CleanWeb

™

will make sure they never get to you.

Enjoy the internet as it was meant to be: open, fun, and safe.
Works with all our popular apps
​

Frequently asked Kill Switch questions:

1. Is CleanWeb™ an adblocker?
It's more than just a simple adblocker because it also prevents malware or phishing attempts from getting to you.
2. How does CleanWeb™ work?
It recognizes ads and trackers by their domain and blocks them. When it comes to malware and phishing attempts, it scans millions of entries in the database that is constantly updated and decides whether the link you're about to click is legitimate and safe.
3. Is CleanWeb™ safe to use?
Yes. All our features are continually updated and improved to guarantee the best possible security.
Dive into a better internet
BUY NOW