Australia VPN for privacy and security
Get an Australian IP address
Access Australian Netflix and unlock global content
Secure your online privacy with top-notch encryption
Get Started
Why use a VPN in Australia?
Secure your digital privacy at home and abroad
In Australia, your ISP must collect so-called metadata that they will keep for 2 years. That includes things like your IP address, how much bandwidth you use, and where your communication is going to. With a VPN, you can protect your privacy with ease.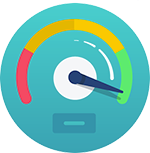 Surf the internet fast
If you have an ISP that throttles your internet speed, try using an Australia VPN to eliminate this problem. You may even get a faster download speed than your ISP provides!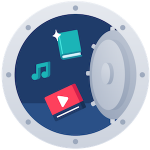 Access content from Australia and beyond
Watch favorites as Nine, Seven, 10, ABC, Stan, Foxtel, Hayu and Netflix in complete privacy. Aditionally, access streaming libraries from across the globe and add foreign content to your watch list.
Australia VPN questions and answers
Is using a VPN legal in Australia?
There are no laws in Australia that restrict the use of a VPN. However, when you connect to the web with a VPN service, you should not have the intention of committing a malicious act.
What is the best VPN in Australia?
The best VPN for Australians is one that doesn't slow down the internet too much, unlocks a lot of global content, and ensures the user's privacy.
Surfshark's servers are fast, unlock tons of different content worldwide (including numerous different Netflix libraries), and thanks to our strict no-logs policy and a strong focus on security, you are always private when you use our VPN.
Is torrenting illegal in Australia?
Downloading torrents is not illegal. It's downloading copyrighted material that's illegal – and we advise against that, either with a VPN or without one.
However, ISPs (Internet Service Providers) are required by law to block all torrenting sites in Australia, so without a VPN, you cannot access them at all.
An Australian VPN you can rely on
Surfshark has a strict no-logs policy which basically means that we don't ever see what you're up to online. The sites you visit and generally what you do online is for your eyes only.
Torrent sites in Australia are blocked by the Australian government. If you'd like to access these sites, use a VPN to bypass the restriction by simply logging in and connecting.
Server locations across Australia
All Australian servers feature P2P support, OpenVPN/IKEv2, Private DNS, Camouflage Mode, and Extension Support

Sydney

Melbourne

Brisbane

Perth

Adelaide
Get a VPN for Australia
secure your digital life today