USA VPN for privacy & security
Avoid restrictions and surveillance
Get a USA IP address
Access US Netflix and Amazon Prime
Guard your digital privacy with top-notch encryption
Get Started
Why use a VPN in the USA?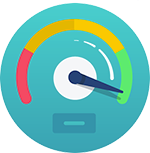 Reclaim net neutrality
A good number of ISPs (Internet Service Providers), such as Verizon, T-Mobile, XfinityMobile, and other, throttle your internet speed when you watch YouTube, Netflix, Amazon Prime, or use a few other bandwidth-heavy services.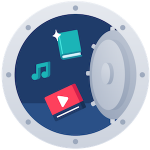 Access content from the USA and beyond
Stream US Netflix, Amazon Prime and professional sports in privacy, secure all your traffic - and catch up on Japanese or French Netflix if you're in the mood.
Protect your digital privacy at home and abroad
Data-driven companies use your data to make money, even if you didn't allow it. With a US VPN, enjoy true net neutrality every day, and keep your privacy intact.
USA VPN questions and answers
Can you be tracked if you use a VPN?
That depends on how reliable your VPN provider is. If you're using a free VPN, it's highly likely that they're not investing in the best security protocols and encryption, which in turn will mean that tracking you is easy.
Surfshark VPN only uses the most advanced technology currently available to protect you. Of course, common sense is still advised – if you're posting something online, think about your privacy first.
Should I pay for a VPN?
The short answer is yes. The reason is quite simple: you should be using a VPN to improve your privacy and security, right? But how can these free VPNs support the expensive infrastructure for their product and pay the salaries for the people who maintain it? 
It's very likely that they're making money off your data and therefore they're a threat to your privacy. Always remember this simple rule: if you're not paying, then you're the product.
Is internet slow when using a VPN?
Some VPN services slow down your digital speed considerably. With Surfshark, your internet speed should be very close to your regular connection speed. If you have an ISP that throttles your speed, chances are you can surf faster with a USA VPN.
A US VPN you can rely on
Your real IP address is safe and hidden from lurkers when you log into your USA VPN. It also allows you to stay anonymous when you decide to use a local Wi-Fi hotspot or free internet while vacationing in another area of the country.
Surfshark works with no-logs policy. Your browsing sessions are kept completely private so that only you know where you've been on the internet.
Server locations across the United States
All US servers feature P2P support, OpenVPN/IKEv2, Private DNS, Camouflage Mode, and Extension Support

Atlanta, GA

Bend, OR

Boston, MA

Buffalo, NY

Charlotte, NC

Chicago, IL

Dallas, TX

Denver, CO

Detroit, MI

Houston, TX

Kansas City, MO

Las Vegas, NV

Los Angeles, CA

Louisville, KY

Manassas, VA

Miami, FL

New York, NY

Orlando, FL

Phoenix, AZ

Salt Lake City, UT

San Francisco, CA

Seattle, WA

St. Louis, MO

Tampa, FL
Get a VPN for USA
secure your digital life today