Mexico VPN with speed, privacy and security
Stream international content buffer-free
Avoid digital surveillance & cyber attacks
Defend your freedom of speech
Secure your internet connection
Get started
Why use a VPN in Mexico?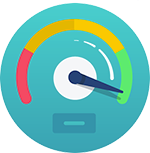 Use fast servers nearby
With servers located nearby Mexico, you get reliable and fast connections every time. That means no buffering and no feeling dragged down by your VPN, no matter what you do.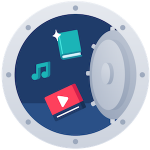 Access content without borders
Want to watch US Netflix? Easy! Fancy some British television, like BBC iPlayer? Simply connect to the UK. Your content possibilities with Mexico VPN are endless and borderless.
Protect your online privacy
Did you know that private information about you is kept for up to two years, and can be provided to government bodies at any time? Turn on Mexico VPN to protect your right to privacy.
Questions and answers about Mexico VPN
Does this VPN work in Mexico?
Yes, absolutely. All you need to do is sign up for your account, download any app, and connect! It's as simple as that.
Is it worth paying for VPN?
There are quite a few good reasons to get a reliable, paid VPN.
Do you go online often? Do you use public WiFi? Are you worried about your privacy and security online? Do you have trouble accessing content you want? Would you like to find cheaper airline tickets or car rentals?
If anything of the above sounds familiar, then you could definitely benefit from having a paid-for VPN. That is especially true if you know that you do need a VPN but are having doubts whether to pay for it. Unfortunately, most free VPNs are unreliable when it comes to speed and security, and you could end up "paying" with your private information.
Can you be tracked if you use a VPN?
It's extremely unlikely that you could be tracked if you use a VPN.
A good, reliable VPN will hide the information that would usually help identify and track you, like your IP address. It also encrypts all your traffic so that snoopers, hackers, or your Internet Service Provider cannot see what you're up to online. With the help of other security measures, such as security protocols, you're enveloped in a pretty airtight tunnel that protects you from prying eyes.
However, if you use social media or other platforms online often and actively participate, you may unknowingly share identifying information about yourself. Always think before you post, because sometimes, even the smallest tidbits of information may make you very easy to track.
A Mexican VPN you can rely on
Get a special offer for Mexican VPN
Try Surfshark with a 30-day money-back guarantee