Fast, private and secure Canada VPN
Get a Canadian IP address
Stream Canadian TV, Hulu and unlock global content
Stay safe, secure and private online
Get Started
Why use a VPN in Canada?
Secure your digital privacy at home and abroad
With Surfshark, you are private at all times. With our strong focus on security, your data is always protected, and nobody can know what you're up to online. Your privacy is a right - make sure to enforce it.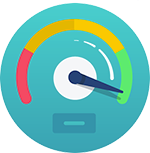 Avoid ISP bandwidth restrictions
ISP throttling is a problem if you're trying to stream online. By getting a Canadian VPN, you can bypass this nuisance and enjoy your content at the download speeds that you pay for.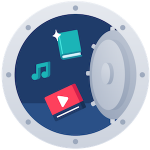 Access content from Canada and beyond
With a VPN on, your streaming possibilities are quite literally endless! You can enjoy your Canadian favorites from Netflix, Amazon Prime, CraveTV & CBS while traveling, or explore the content only available in other countries straight from your couch.
Canada VPN questions and answers
Is using a VPN legal in Canada?
Using a VPN in Canada is perfectly legal. However, you must abide by any other laws that are enforced in Canada.
Is P2P illegal in Canada?
P2P file sharing, otherwise known as torrenting, is not illegal as a technology or even as a practice. Downloading copyrighted material is a different story – and we advise you to use legal means for all your movie & show needs.
However, if you simply want to download something that's not copyrighted and don't want to get a notice from your ISP (Internet Service Provider), then we suggest using a VPN.
Can you get Hulu in Canada?
Currently, it's not available for Canadians. However, if you change your IP to one of our dedicated USA servers with Surfshark, you can access US Hulu whenever you like! It's that simple.
An Canadian VPN you can rely on
Surfshark has a strict no-logs policy because we believe that you have a right to privacy. This ensures that when you browse, there will be absolutely no logs recorded or monitored.
When you use your ISP to browse the internet, it leaves your IP address visible for other individuals to see. A Canadian VPN will mask your real IP, keeping you worry free.
Server locations across Canada
All Canadian servers feature P2P support, OpenVPN/IKEv2, Private DNS, Camouflage Mode, and Extension Support

Toronto

Montreal

Vancouver
Get a VPN for Canada
Protect your privacy with a VPN