Fast, private and secure Netherlands VPN
Get a Dutch IP address
Protect your privacy from your ISP and Brein
Stream anything with speed and security
Try it risk-free with a 30-day money-back guarantee
Get Started
Why use a VPN in The Netherlands?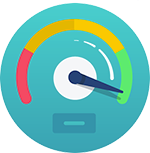 Fast local servers for optimal speed
Fast bare-metal servers in The Netherlands and countries nearby allows for best internet speeds.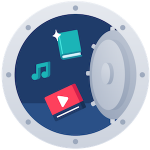 Watch the shows you love lag-free
Use a VPN to watch your favorite shows with a fast connection and no buffering. Sometimes your internet is purposefully slowed down by your ISP. Stop that with a VPN.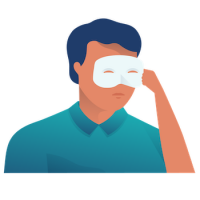 Unlock the web privately and securely
After the so-called "tapping" or "sleepwet" law was implemented, the government is now legally able to hack into your devices. Your privacy should be a right. Exercise it by getting a Netherlands VPN and encrypting all your data.
Surfshark does not encourage using a VPN in any way that would potentially violate the Terms of Service of other service providers.
FAQ
Is using a VPN legal?
Yes. It is legal to use a VPN in the Netherlands. However, you'll want to follow international laws when using a VPN service. If you have the intention of using a VPN and committing a malicious act, it may get you into trouble.
Are free VPNs good?
Unfortunately, you're not going to get the best experience while using a free VPN. 
Free VPN plans from legitimate companies are very limited. Meanwhile services that are completely free cannot offer the same quality of servers and other necessary components for a fast connection. The latter also pose a threat to your privacy and security.
Are free VPNs safe?
If you're wondering about free VPN plans from legitimate companies, then these are probably safe (albeit very limited).
However, completely free VPNs are a different story. If something sounds too good to be true, it probably is! Such VPNs have to support their expensive infrastructure and hire people to manage it. Therefore, they need a source of income – but you're not paying anything. To make money, they may very well help themselves to your private information.
Get a VPN you can rely on
Get a VPN for The Netherlands
Try it risk-free for 30 days