Fast, private and secure Singapore VPN
Get a Singapore IP address
Avoid government censorship
Access your favorite media content from anywhere
Stay safe, secure and private online
Get Started
Why use a VPN in Singapore?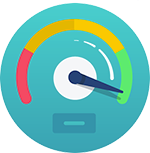 Fast local servers for optimal speed
Use our quality, bare-metal servers in Singapore to get the best internet speeds for all the new streaming possibilities that Surfshark opens up!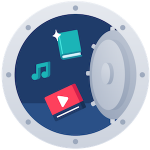 Access content from Singapore and beyond
Stream a ton of different Netflix libraries and get access to sites like YouTube premium and local content.
Secure your digital privacy at home and abroad
Online censorship by the Singaporean government is increasing. If you use a reliable VPN, you can reclaim your privacy on the internet, and secure all your traffic with industry-leading encryption and the best-yet security protocols.
Singapore VPN questions and answers
Are VPNs legal in Singapore?
There are no laws in Singapore that restrict you from using a VPN. However, you should never utilize a VPN with the intent of committing a malicious act.
Do you need VPN in Singapore?
Absolutely. VPNs are great for your online privacy and security, plus, you can access a lot of foreign content that is unavailable in the country. A good VPN will also unblock any sites that you cannot visit right now!
Which VPN to use in Singapore?
Increasing government censorship means you need a VPN that takes your security and privacy seriously. Look for things such as a strict no-logs policy, advanced encryption and security protocols, as well as audits that prove your provider is doing what they stand for.
Another important aspect is to see whether there are servers near you. It's the best way to preserve your internet speed!
A Singapore VPN you can rely on
Our best Singapore VPN offer
13-months
24-months
24-months
24-MONTHS + 1 MONTH FREE
24-MONTHS + 3 MONTHS FREE
24-MONTHS + 4 MONTHS FREE
36-months
Get a VPN for Singapore
Protect your privacy with a VPN