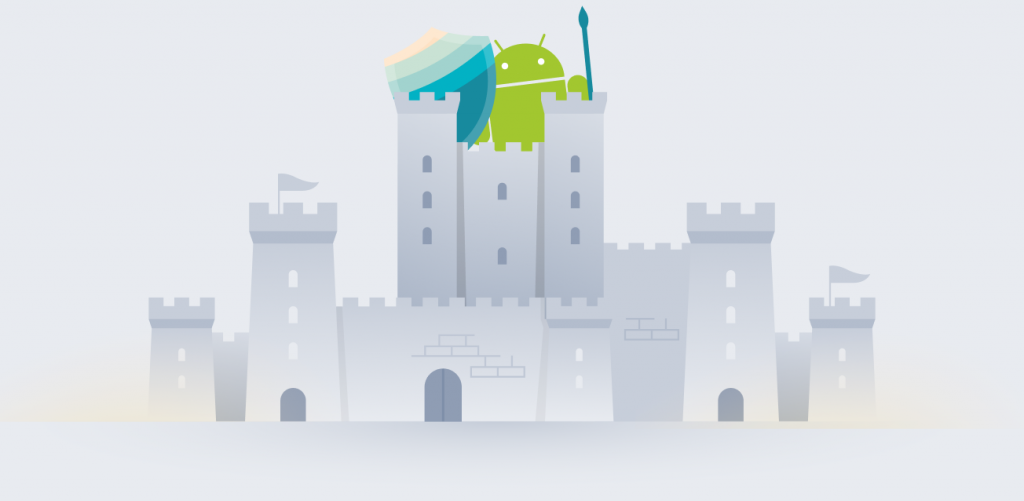 Imagine getting locked  out of your Facebook account by some internet villain who puts all your personal information at risk. Scary, right? However, the good news is there are ways to prevent hackers or malware from invading your Android device and privacy. Installing Android security apps on your phone will enhance your safety and protect you against malicious users.
Top Android security apps for your Android devices
When it comes to top security apps for Android, your choice is far from limited. In this article, we rounded up some of the best phone security apps of 2021 to help you choose. Most of these security apps are downloadable for free on the Google Play Store.
Bitdefender Mobile Security
Bitdefender offers malware protection for Android devices for a paid price of $15. The app has over 5 million downloads and offers a wide range of features. These include VPN mode, an app management system. There's also an algorithm that recommends security improvements depending on your usage patterns.
The downside to Bitdefender is that the VPN "includes up to 200 MB per day of encrypted traffic for your Android device," which doesn't seem like much in a world where more than half of all video views come from mobile devices.
Reasons to get:
Great antivirus protection

Has anti-theft features that lock and wipe your device in case of loss or theft

Full-featured parental control

Free 14-day trial
Avast Antivirus/Kaspersky Mobile Antivirus 
If you care about the price as much as about protection, we also have two competing free solutions. 
Avast Antivirus will work well to block all potential and existing infections. It offers a lot of features for free, like malware protection, Wi-Fi security, junk cleaner, anti-theft features and so on. The paid version adds a camera trap (to take pictures after your Android device gets stolen) and an ad-blocker. Funny, as the major downside of the Avast free version is its ads, which some users may find overwhelming.
Kaspersky Mobile Antivirus is a free and decent malware protection app suitable for your android device that doesn't overdo it with ads. It has webcam protection, a data leak checker, and antivirus protection. However, the free version offers fewer features than Avast – but, you know, fewer ads!
Reasons to get Avast:
One of the best offers if you're looking for

free Android antivirus apps

Junk cleaning functionality offers performance enhancement for your device

Helps gain insight into your digital habits, e.g., what apps you use the most
Reasons to get Kaspersky:
File encryption and shredding

No ads in the free version

Has a call blocking feature
1Password
1Password is one of the best password managers on Android you can find right now. A password manager is a must these days. This is because we have a lot of passwords for different websites. Unfortunately,  remembering them all may be impossible. With 1password, you can manage and keep all your logins secure with just one master password. Just make sure that it's both secure and one that you can remember!
Reasons to get:
Stored passwords can be organized into over a dozen categories (i.e., credit cards, work-related, notes, driver's license, and so on)

Security features include unlocking via  fingerprint ID

Automatically fills passwords and usernames into previously visited webs and apps

Offers a 14-day free trial before the option to subscribe
Google Authenticator
Google Authenticator is one of the most popular 2FA apps, and it's free to download on Google Play. Two-factor authentication is a necessity as far as security features go  these days. Google Authenticator allows you to generate a code that you use as verification during sign-ins. This way, it becomes hard for someone to hack into your account using your passwords and name.
Google Authenticator is relatively easy to use and set up, even when compared to other Android apps. Also, it doesn't ask for your phone number like Twilio and doesn't require a data connection to generate verification codes.
Reasons to get:
Automatic setup via QR code

Great and user-friendly interface

Ability to transfer accounts to a different device when switching devices
Surfshark VPN
Surfshark VPN is great when you're looking for a mobile VPN app for Android devices. With a mobile VPN, you can hide your real IP address. This enables you to access websites blocked by insidious firewalls and use censored apps and services while also protecting you on public Wi-Fi.
Surfshark does not encourage using a VPN in ways that would potentially violate the Terms of Service of streaming service providers.
Surfshark VPN is very efficient and effectively secures all your other devices (that's the unlimited device policy in play). Also, it has a no-logs policy and uses RAM-only servers, which means that we don't keep any records of your online activity.
Reasons to get:
Other ways to protect your device
Besides installing one of the Android security apps, other ways to enhance your security on your phone include:
Keeping your phone locked with a strong password

Downloading apps only from trusted sites

Ensuring installed apps respect your privacy

Limiting geolocation permissions

Turning off Bluetooth and Wi-Fi when not using them

Updating apps and software to enhance performance and keep your security function up to date

Checking public Wi-Fi networks before connecting
Which is the best app for security?
There is no such thing as One Security App To Rule Them All, as many of them target different aspects of your security.
However, the closest you'll get to all-inclusive security is by getting Surfshark VPN via the Surfshark One package, which includes both a VPN and an antivirus, as well as a service that alerts you when your login data is compromised after a breach and a search engine that doesn't track you. 
Start securing your Android today
If you've got an Android device, it is worth installing one of the top mobile security apps ASAP. Meanwhile, the best mobile security app depends on your needs and preferences. For example, if you want a top-of-the-line mobile VPN app, Surfshark is your best bet. Why not get it now?