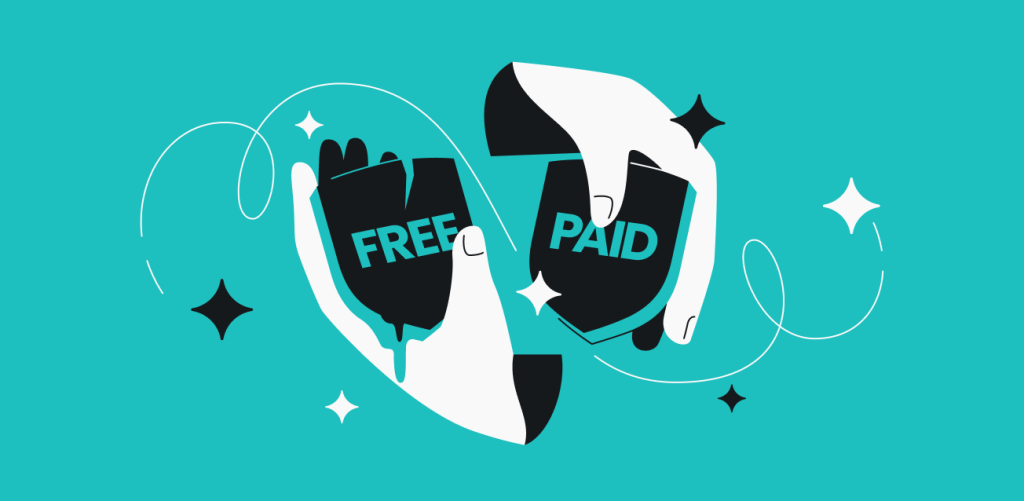 Cybersafety can be pretty expensive. With VPNs (Virtual Private Network), private search engines, ad blockers, password managers, and antivirus software, it's natural to look for ways to save money. And since there are a lot of free antiviruses out there, why not start with them, right? Well, don't rush your decision. Let's first explore the differences between free vs. paid antivirus.
What is the difference between free and paid antivirus?
The main difference between free and paid antivirus is that premium antivirus comes with more features. Either due to a lack of resources or to convince people to get the paid version, a free antivirus app will lack some additional safety tools. While it differs from company to company, let's look at the basic package you can expect if you decide to go free. 
Free antivirus features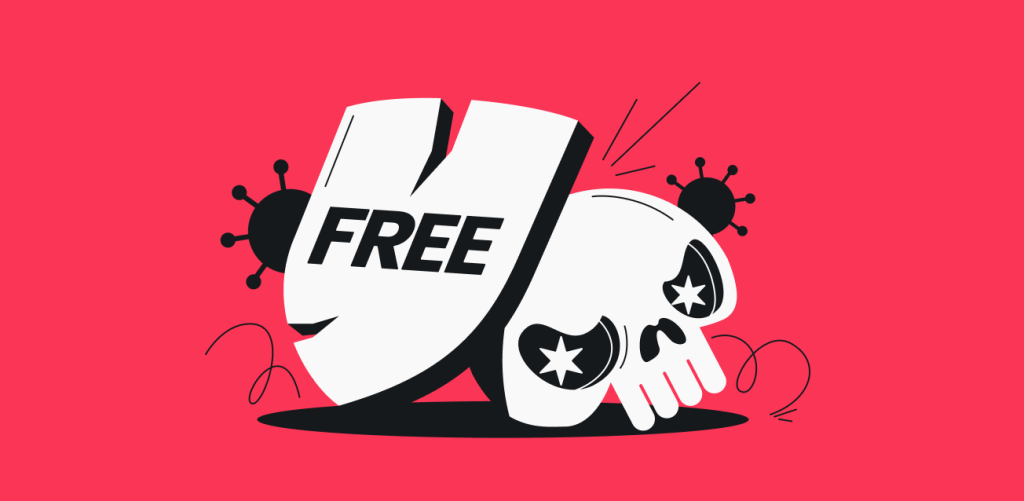 It's no secret that free antivirus software is lackluster, but I'm not going to tell you that it's completely useless. Here is what you will get with free antivirus apps:
Malware detection and removal
No real antivirus can function without malware detection. After all, what is an antivirus that can't detect viruses if not a scam? So you can trust you're at least getting this bit of basic protection. 
Malware prevention
You've gotten rid of the old viruses — now what about new ones? Most antivirus software will monitor your devices for potential future threats.  
Safe banking and shopping 
Banks go to great lengths to ensure transactions are safe. Still, you can always do more. A good free antivirus should offer protection when banking or shopping online. 
Network monitoring
One of the easiest ways to hack you is by connecting to the Wi-Fi network you're on. That's why some free antivirus apps will let you know if any new devices connect to your network. There's a reason they teach you that public Wi-Fi networks can be dangerous.
File protection
Ransomware — encrypting your files and demanding money to return them — is one of the main types of scams you need to look out for. That's why most free antivirus programs protect your files from third parties. 
You've got some pretty good features there, and it's all free! Except, well, you may have heard that nothing in life is free. So who's paying for your antivirus? Oftentimes, it's your data. Many free apps have to sell the information they collect on you just to get by. So you're paying with your privacy. 
Paid antivirus features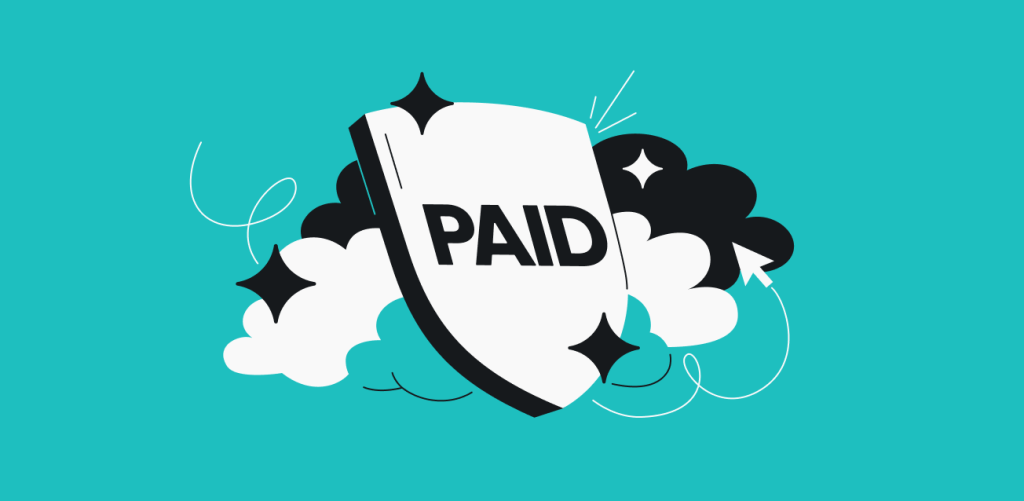 Paid antivirus apps offer everything free antivirus software does and then some. Over the years, antivirus software has evolved to do so much more than just malware detection. Let's look at these extra features you'd get: 
Protection against camera hacks
I can assume most of your devices have a camera. And, well, hackers have been known to hack into webcams. The good news is most paid antiviruses can stop hackers from spying through your own camera. And premium antivirus is a lot more likely to have webcam protection.
Remote control prevention
Controlling your devices remotely can be very convenient. And not just for you — hackers can have fun with it too. Using this tool will ensure only you control your devices.
Safe usage of apps you don't trust
Let's say you download an app you're really interested in trying, run it, and get the warning that it might cause harm to your device. Now, you still want to try it, you've read good reviews, but what if..? Well, here's your solution: paid antivirus programs will allow you to run it in a sort of sandbox mode that will prevent it from causing harm to your device while you try it out. 
Permanent deletion of sensitive files
As you may know, your devices tend to "hide" deleted files rather than permanently delete them. With a paid antivirus, you can feel confident that the files you want to get rid of have been turned to smithereens and will never see the light of day. 
Automatic app updates
Outdated apps are a security nightmare — you can end up stuck with old security software. A paid antivirus will update your apps for you and ensure you're always running the latest software. 
Technical support 
Whether you find a bug, struggle getting started, or have a general question, paid antivirus apps often have a dedicated support team. They'll answer your inquiries and make your product experience better.
This list is just the basics of what you should expect. As you can imagine, antivirus software companies will offer additional features based on the needs of their clients. It's probably safe to say you can already see that paid software offers a lot more. So there's only one question left. 
W
hat are the risks of free antivirus software?
Generally speaking, there are but two main risks associated with free antivirus:
| Lack of additional safety features | Potential to be malware |
| --- | --- |
| Free antiviruses are often purposefully not the entire package. To entice you to buy the full version, some quality-of-life features, as well as things like firewalls, registry cleaners, and password vault, may be left out. | There are free antiviruses out there that come from established, well-regarded brands. However, there are also scammers and hackers preying on uninformed audiences, pushing their free antiviruses with bogus claims of malware infection. |
Things to consider when choosing an antivirus
When choosing an antivirus, you need to do some investigative work. Here's what you want to look out for:
Developer reputation: if it's made by a company with a history of shady incidents, it's not an antivirus for you. Probably the most important bit when choosing a free AV. 

Basic features: does it have real-time shields and other basic antivirus tools? If so, it's a good AV for you. 

Platform support: will it even work on the device of your choice?

Additional features: this is the arena where premium antivirus apps duke it out for dominance. Does it offer ransomware protection? How many devices can you protect with a single account? Those are just some of the features to be on the lookout for.
Final look: should you pay for antivirus?
Yes, you need an antivirus in 2023, so make it a paid one. And I know it's easy for me to say that — after all, I'm working for a company that offers one. "Surfshark Antivirus, a lightweight solution," you get it. However, the decision is yours. 
I use a paid antivirus. I also don't buy discounted sushi. You must have learned that some things in life are worth paying for. And protecting the devices you use every day, in my opinion, should be one of them. That's why it's worth getting a VPN in 2023.
FAQ
Are paid antivirus apps better than Windows Defender? 
Yes. The paid version of any antivirus is a better option as it has additional features, more extensive malware reports, and options to boost your system.
Is a free version of antivirus enough?
No. Although free antivirus software can have pretty good features, it will always be behind paid software. Ultimately, free antivirus companies do not have the resources to react quickly to the newest cyberthreats, which will always leave you somewhat exposed.
Is paid antivirus worth it?
Paid antivirus software is worth it because it comes with a much bigger suite of security features that will protect you from more than just simple malware. 
Why not use a free antivirus?
The reason to not use a free antivirus is a lack of features. Premium antiviruses often come with all the security tools the industry could dream up, while free antiviruses are often intentionally limited. Plus, some free antivirus apps can be outright scams.