Ukraine VPN to unblock the internet
Get a Ukrainian IP address
Access blocked websites
Void government restrictions
Stay private and secure online
Get Started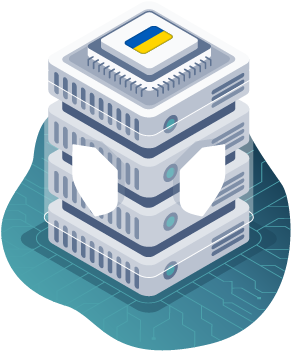 Why use a VPN in Ukraine?
Unblock any website
A lot of websites are impossible to see if you're living in Ukraine. But here's a simple solution: access any of the 200+ websites that the government blocked in Ukraine with a VPN. If they block anything else in the future, you will be able to access it, too.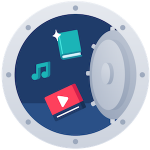 Watch local and international content
Binge-watch all your favorites on MEGOGO. Already did that? Don't worry - you can watch Netflix from different countries, stream the free BBC iPlayer, enjoy Hulu or HBO Now, or even try HotStar India.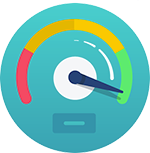 Use fast servers near you
Here's a trick to get the best speed each time you use a VPN: connect to a servers closest to you! With Ukraine VPN, you can also use the Quick connect option which will direct you to the best server for your needs.
Ukraine VPN questions and answers
Is using a VPN legal in Ukraine?
Yes. There are no restrictions, and you can use a VPN if you want to. That said, we strongly advise you to follow the local and international laws – they still apply, even if you're private.
Do you still need antivirus with a VPN?
It's a good idea to use a reliable antivirus program even if you use a VPN.
Surfshark definitely decreases your chances of getting an infection if you use the CleanWeb feature which comes free with every plan. It prevents malware and phishing attempts by blocking websites that are known to be dangerous, however, it cannot guarantee that you will never get an infection.
Therefore we advise to still use an antivirus and to keep your VPN on each time you go online. Better safe than sorry!
Is using VPN dangerous?
If you use a reliable VPN provider, it's completely safe.
It can be dangerous if you use a VPN that doesn't actually secure you like they promise or even worse, make money by selling your data or exploiting it in different ways. To avoid such VPNs we recommend staying away from the providers who offer "100% free" service. Maintaining a VPN infrastructure is expensive, and if their users are not paying with money, it's highly likely that they are the product. However, reputable VPN companies that offer limited free plans should be okay.
Make sure you do thorough research before you pick your provider, and you'll be safe and sound!
A Ukrainian VPN you can rely on
With the current political situation, government surveillance online is rampant. Stay secure and free online by turning on your VPN 24/7.
We don't limit the number of devices you can connect to 1 account or the number of simultaneous connections. Make sure all your family is protected on a budget.
One account, unlimited devices
Get a Ukrainian VPN for all your family