Taiwan VPN with a Taiwanese IP address
Unblock any website
Guard your privacy online 24/7
Avoid digital surveillance & cyber attacks
Get Started
Why use a VPN in Taiwan?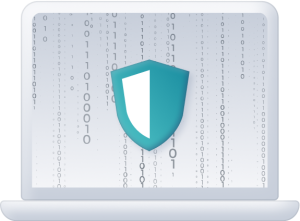 Shield your online privacy
While Taiwan is a free country, China has a vested interest in it. Prevent companies and the government from using your data for their political needs by using Taiwan VPN when you go online.
Stream content throttle-free
Watch your favorite shows, movies and videos without worrying about ISP slowing down your internet connection. No more bandwidth limits with Surfshark VPN!
Surf in blazing speeds
With servers that are located close to you, you can get the best VPN speeds. Forget buffering & lagging - with Taiwan VPN, you're getting pretty much the same speeds you're paying for.
Disclaimer: We prohibit using Surfshark services for any unlawful purposes as it is against our Terms of Service. Please be sure to act in compliance with all applicable laws and regulations of streaming service providers.
Taiwan VPN questions and answers
Do I need a VPN in Taiwan?
The short answer is yes, you do.
You may feel private when you go online, but the reality is unfortunately different. Your ISP (Internet Service Provider) can see what websites you visit, gather your interests from that, and give that data up to other companies or the government. With China looming so close by, that's a serious threat.
A VPN encrypts all your data and makes sure that spying on you becomes a very difficult job.
Does the Chinese government monitor the internet in Taiwan?
China has always left its mark in Taiwanese politics and society, and the online sphere isn't any different. Reports are coming out about Chinese monitoring programs and digital influence increasing rapidly.
A VPN will keep your data encrypted and safe from snoopers, be it private ones, or government actors.
A Taiwanese VPN you can rely on
In the past, the Taiwan government has banned Facebook groups organizing peaceful protests, therefore invading their citizens right to privacy. Use a VPN to exercise your freedom of speech.
Once you create a Surfshark account on one device, you can use it simultaneously on multiple devices. Enjoy limitless privacy!
Privacy is everyone's right, yours too
Get a VPN and protect it