Thailand VPN for free & secure internet
Access any website
Use fast local Thailand servers
Avoid government surveillance
Get a Thai IP address
Get Started
Why use a VPN in Thailand?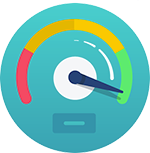 Use fast Thai VPN servers
To get the best speed every time you connect to your VPN, you need servers near you. And that's exactly what you get - quality Thai servers that enable reliable connections and awesome speeds.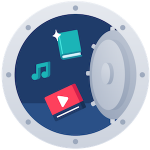 Utilize secure encryption
Not everything relies on changing your IP address by connecting to a VPN server. Encryption is important for keeping your ISP out of your business - and unable to throttle your bandwidth.
Protect your freedom of speech
In Thailand, freedom of speech online is severely restricted. With a Thai VPN, you can access censored content and know that your privacy is protected at all times with industry-leading encryption.

Disclaimer: Surfshark does not encourage using a VPN in any way that would potentially violate the Terms of Service of other service providers.
FAQ
Is it worth paying for a VPN?
The short answer is yes.
Free VPNs are, in general, unreliable and not secure. Maintaining VPN infrastructure is expensive, so they have to make sure it is funded. Some choose to acquire those funds by exploiting your personal information.
Having a trustworthy VPN, on the other hand, is beneficial in more than one way. Not only does it help you become private and secure online, but it can also help you score cheaper airline tickets and car rentals!
Can you get free internet with a VPN?
No, but we have an extensive article right here about how to get free internet. Free Wi-Fi, however, is a risk to your security, so we recommend only using it with a VPN on.
Can you be tracked if you use a VPN?
That depends.
VPNs do encrypt all your traffic and hide it from your Internet Service Provider (ISP), the government, or snoopers. It makes your private information secure and accessing it is pretty much an impossible task.
But if you choose to share things about you on the internet willingly, seemingly innocuous details can lead back to you. A VPN, no matter how good, cannot help you in such cases.
A Thai VPN you can rely on
Our best Thailand VPN offer
13-months
24-months
24-months
24-MONTHS + 1 MONTH FREE
24-MONTHS + 3 MONTHS FREE
24-MONTHS + 4 MONTHS FREE
36-months
Get 30-day money-back guarantee
Try Surfshark VPN risk-free