Colombia VPN: fast, private, and secure
Stay safe from online threats
Access restricted websites privately
Stream your favorite content lag-free
Connect as many devices as you want
Get Started
Download Surfshark VPN for free
Why use a VPN in Colombia?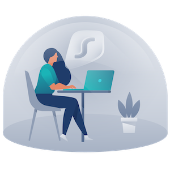 Stay safe on public wifi
If you're worried about your security, using a VPN while on public Wi-Fi is a must. These hotspots are notoriously easy to abuse and just about anyone can hack you when you connect to public Wi-Fi. With a VPN, everything is encrypted and kept secure.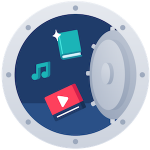 Stream everything without speed drops
With a VPN, ISP throttling and bandwidth limits become a thing of the past. Watch your favorite shows, movies and sporting events buffer-free.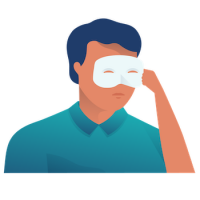 Protect your digital privacy at home and abroad
Government surveillance online is a common occurrence in Colombia. To avoid it, use a reliable VPN that hides everything you do and keeps you private.
Disclaimer: Surfshark does not encourage using a VPN in ways that would potentially violate Terms of Service of other service providers.
Colombia VPN questions & answers
Is using a VPN legal in Colombia?
Yes. It's perfectly legal to use a VPN in Colombia. However, if you have any intention of committing a malicious act while using a VPN, it's not a good idea.
Is the internet fast with a VPN?
With Surfshark, it is. You should find it comparable to your local ISP. However, if you have an ISP that throttles your speed, you'll likely discover that your experience is better with a VPN. You'll be able to enjoy movies without having to wait while they buffer.
How to get started with a Colombia VPN?
To get started, you need to choose a plan that fits your budget best. After signing up, pick your favorite device and download a Surfshark app to get connected. If you ever require help or have any questions or concerns, be sure to contact our friendly  customer success team.
A Colombian VPN you can rely on
Access all your content safely
Watch streaming channels in privacy when using Colombia VPN. With your data encrypted and secure, enjoy all your favorite content without any third parties snooping.
Hide your IP address
Your local IP address may reveal your location and allow other parties to monitor and store your browsing activity. You can avoid this by using Colombia VPN. It masks your local IP address so that the only IP that's visible belongs to your VPN provider's server.
Protect your privacy
Avoid invasion of privacy by using Surfshark. Our no-activity-logs policy ensures that only you have access to your data, and nobody else knows what you're up to online.
Visit any websites privately
Some chat rooms in Colombia are monitored. If you truly want to surf any sites privately, you'll need to use a VPN. This will ensure that anything you do online is known by you, and you only.
The best VPN for Colombia
Unlimited devices with each account