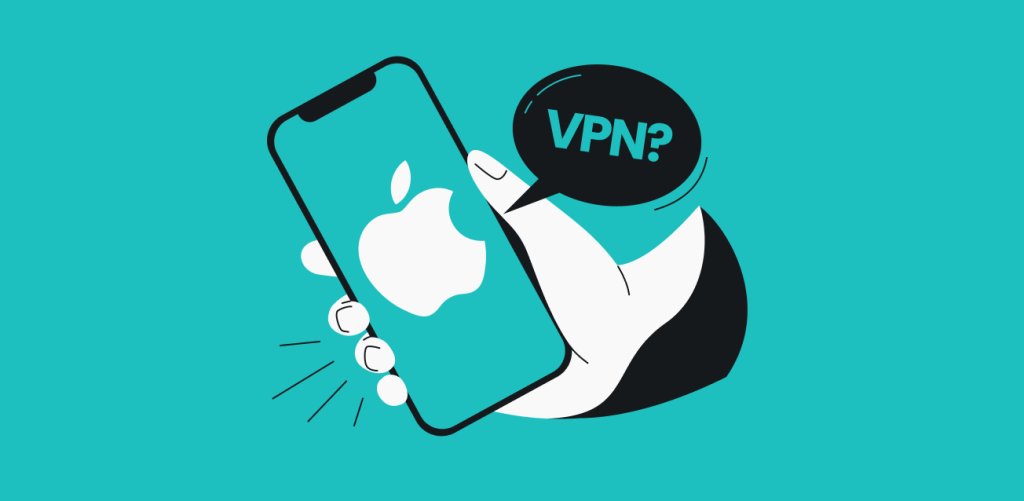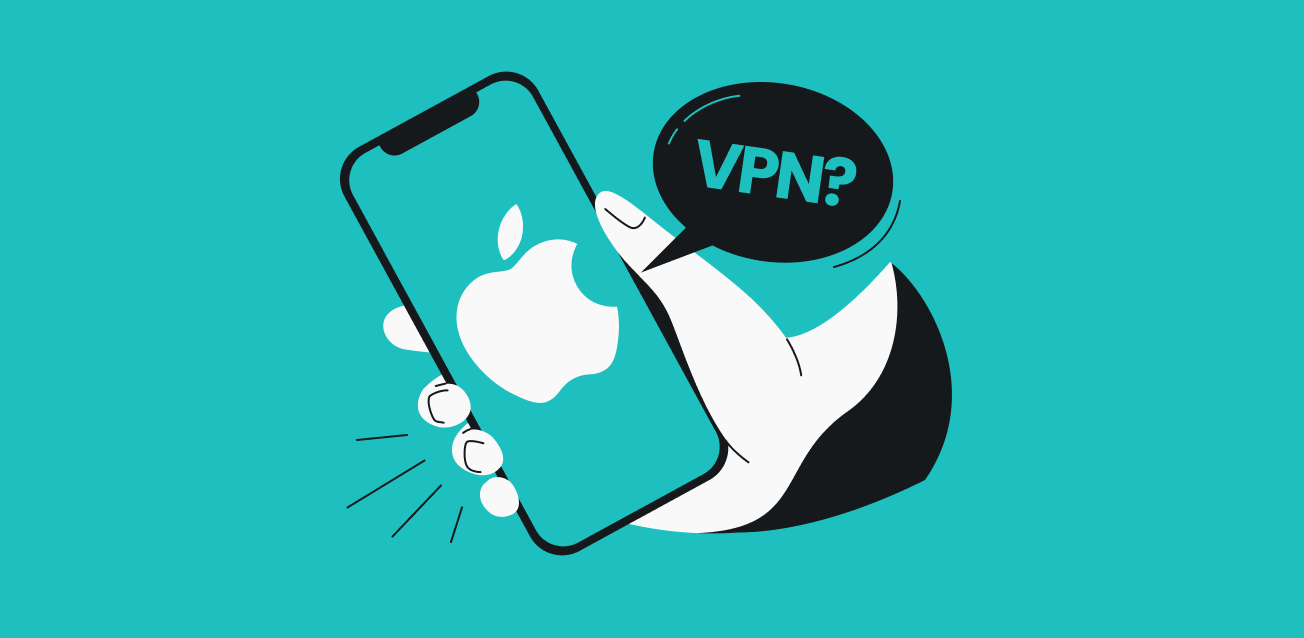 Experts and users often praise Apple devices for their security features. And it may be true that your iPhone is much more secure than an Android device. But it's not bulletproof, especially when you are online. You need extra protection to stay away from the dangers of the internet. That's where a VPN (Virtual Private Network) comes into play.
In other words, you should use a VPN on your iPhone to make sure you're safe online. It's simply the best tool to keep hackers, snoopers, and other bad actors from messing with your device or data.
What is a VPN on my iPhone?
There are two things we may be talking about when it comes to a VPN on an iPhone. One is a VPN app — something you download and use to connect to a VPN server without any hassle. The other is a native VPN capability available on all iPhone devices. Unlike an app, it requires a manual setup and a server to connect to.
Using a VPN app is the best option for most people. It's easy to use and accessible to everyone. The manual VPN setup is a great option for a small niche of tech-savvy individuals that happen to have a VPN server lying around somewhere.
What is a VPN?
A VPN is an online connection that imitates the privacy of connecting two devices with a single cable (and no intermediaries) by using the public internet (with many intermediaries). 
To establish a VPN connection, you need a VPN client on your device and a VPN server to connect to. Once connected, your VPN client encrypts all information you send out. The server then decrypts that information and forwards it to your online destination. Once a reply comes back, the VPN server encrypts it and sends it to the client for decryption. 
A VPN also changes your IP address to that of the server. Effectively changing your location on top of encrypting your traffic, which makes it even harder to track you.
VPN — let's break it down:
It's

virtual

because privacy is achieved by digital means instead of establishing a physical connection;

It's

private

because nobody can monitor your activity on the internet;

It's a

network

because there is more than one device interacting.
Still confused? We wrote a whole article on what a VPN is.
Why you should use a VPN on your iPhone
By now, we have established that you need a VPN to stay safe and private online. But if you're still questioning it, here are some more benefits of having a VPN:
Stay safe and secure on public Wi-Fi networks
Hackers are always on the lookout for vulnerable people online. Unsafe public Wi-Fi is one of their easiest entry points. Often, the private data shared when using public Wi-Fi is not encrypted, making it easy for bad actors to intercept it.
VPN services help you to establish a safe and secure connection on public Wi-Fi. They encrypt your traffic and hide your IP address, which makes it extremely hard for hackers to get any information from you.
Overcome network restrictions at work and school
Ever get tired of network restrictions at work and school? Schools and workplaces block access to certain websites or online content for reasons like "productivity" and "to lessen the network load." Nevertheless, you can overcome such blocks — all thanks to VPN apps!
Just connect to a VPN server in a location of your choice and enjoy the wonders of the internet freely once again.
Bypass censorship wherever you go
Imagine living in a country or traveling to a nation where access to your favorite social media platforms or websites is blocked. If you live in such a place, there is a way out!
To avoid censorship, change your location with a VPN. For example, if you want to access BBC or the New York Times in a country that blocks them, connect to a US location.
Stream privately and throttle-free
Does your internet speed suddenly drop whenever you open a streaming service? Your Internet Service Provider (ISP) might be capping your bandwidth because they see you streaming. Yes, ISPs do that, and it's called throttling.
A VPN hides your traffic from your internet provider so they don't know what you're doing. This way, you can avoid throttling and stream privately with a VPN.
Disclaimer: We prohibit using Surfshark services for any unlawful purposes as it is against our Terms of Service. Please be sure to act in compliance with all applicable laws and regulations of other service providers.
Defeat price discrimination
Location plays a vital role when it comes to purchasing things online. Here's the thing: companies set prices based on your zip code, IP address, purchase history, and even which Wi-Fi you're using. This is price discrimination. And often, you pay more for an item if you're from a higher-income country. 
However, using a VPN, you can switch locations to get the best deals. Yes, you can defeat price discrimination and even use it to save significant amounts of money when you shop with a VPN. 
How to use a VPN on an iPhone or iPad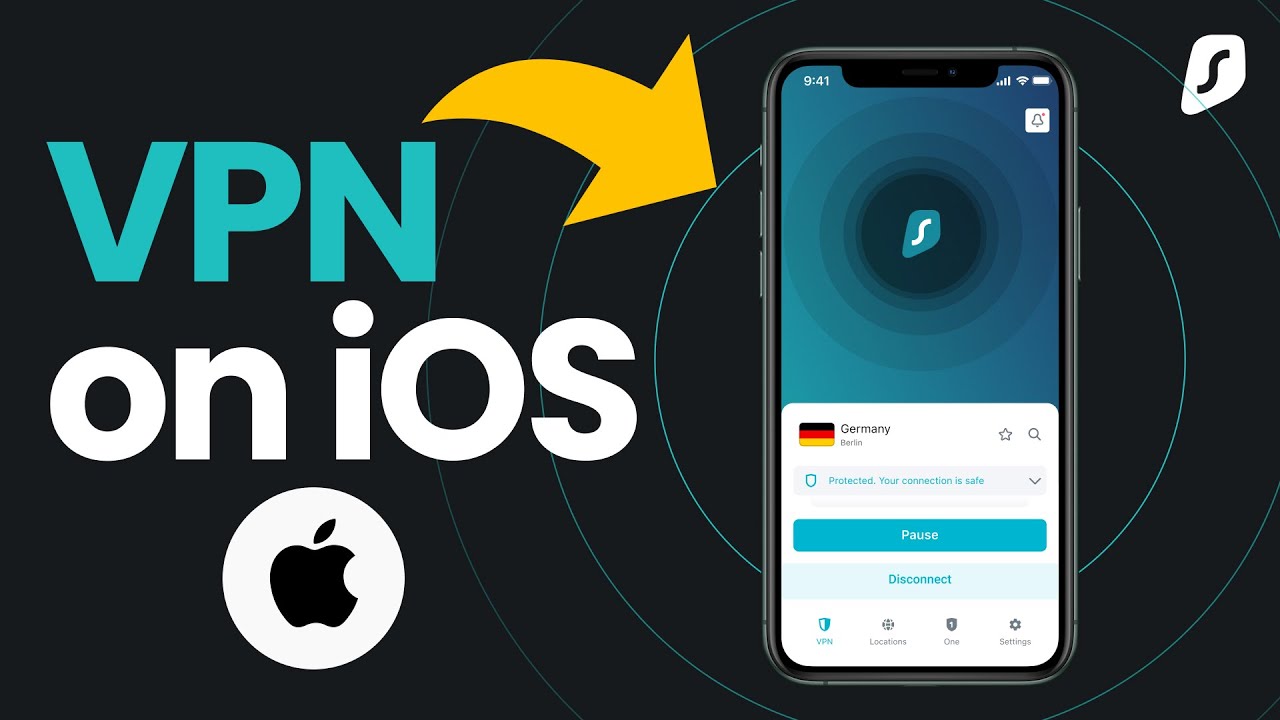 The easiest way to use a VPN on an iPhone is to get a VPN app. Notably, the process for setting up a VPN on an iPad is roughly the same. Here's the process for most VPN apps:
Sign up

for a VPN;

Through the

App Store

, download and install the VPN app;

Open the app, choose a location, and tap Connect.
Now you're set to enjoy the benefits of a VPN.
If that isn't enough, we have more extensive guides on setting up a VPN on an iPhone. 
How to choose a VPN provider?
You should not take the task of choosing a VPN provider lightly. After all, you're going to be putting your privacy in their hands. 
First, you should rule out free VPNs if you care about online privacy. There are too many cases of free VPN providers selling your data to ad agencies or otherwise mishandling information. The points below are all aimed at helping you choose the best provider, and free VPNs have no place in this conversation.
Encryption and protocols

— security is the

most important aspect of any VPN

. AES-256 is the industry-leading encryption at the moment, and you shouldn't settle for anything else.




The same goes for protocols; any good VPN should offer fast and secure protocols such as WireGuard, OpenVPN, and IKEv2;



The number of servers and locations

— you want a VPN with the most servers in the most locations. If a VPN has a lot of servers, they don't get too crowded, and your

connection stays fast

.




The more locations a VPN has, the more likely you are to find one close to you, no matter where you are. Being able to connect to a server nearby is also

crucial for good connection speeds

with a VPN;



A good privacy policy

— any reliable VPN provider should never collect your private data or browsing history. Ideally, it should be confirmed by an independent auditor.




A good VPN should ensure that it

does not collect any information about your activity while using the app

. So that even if there is a breach on their end, there's nothing to steal.

Additional features

— most premium VPN providers offer unique features with their services. Choose one that offers something you feel you would benefit from.




If you plan to use a VPN on many devices, look for an

unlimited simultaneous connections

feature. If you want a smoother browsing experience, a

pop-up and ad blocker

helps. If you're paying for a service, make sure you're getting the most out of it.
How to manually set up a VPN on an iPhone or iPad
In case you want to set up a VPN on an iOS device manually, you can do that. The iOS devices natively support several VPN protocols, but for our example, we'll be using IKEv2, as it's the best option available.
Open Settings;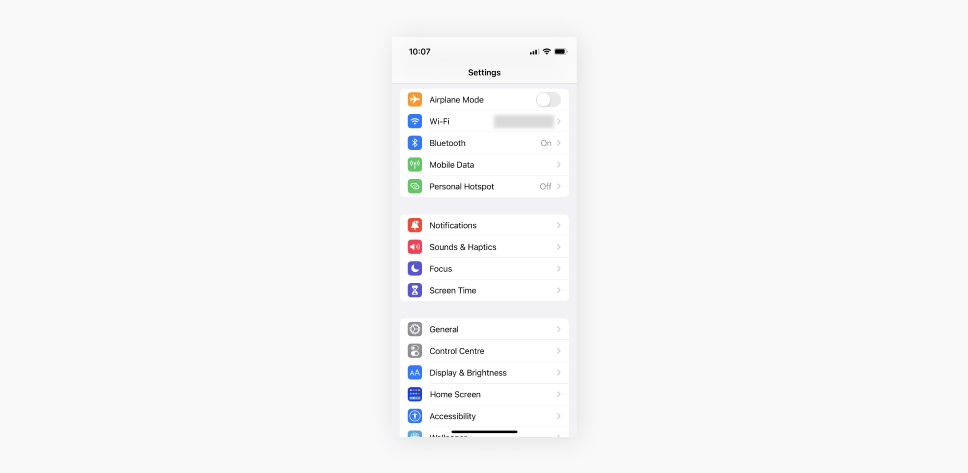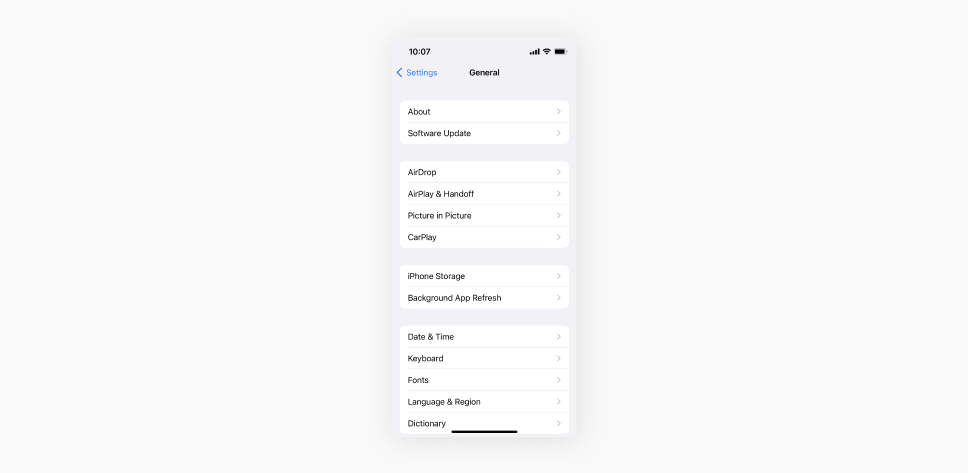 Click on VPN and Device Management;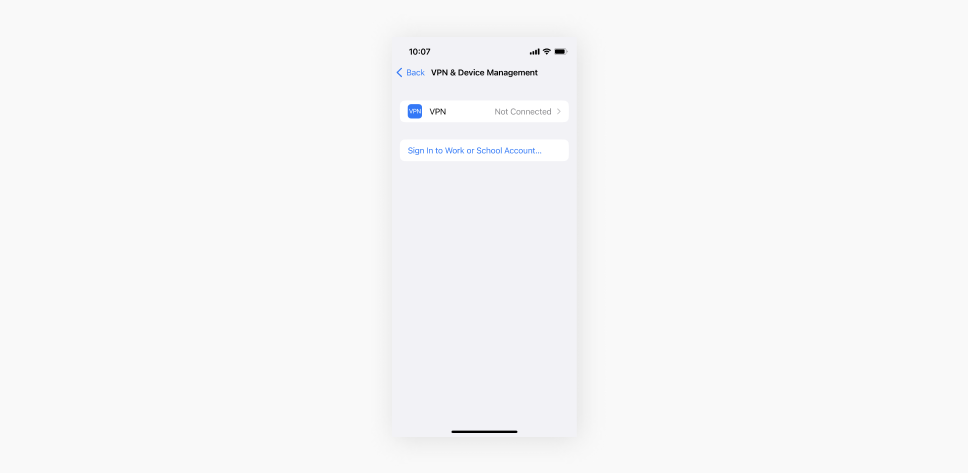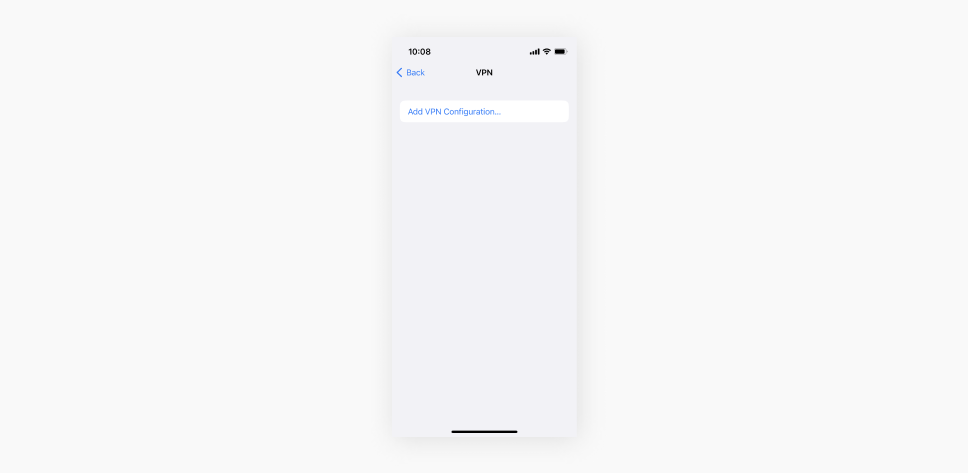 Click Add VPN Configuration;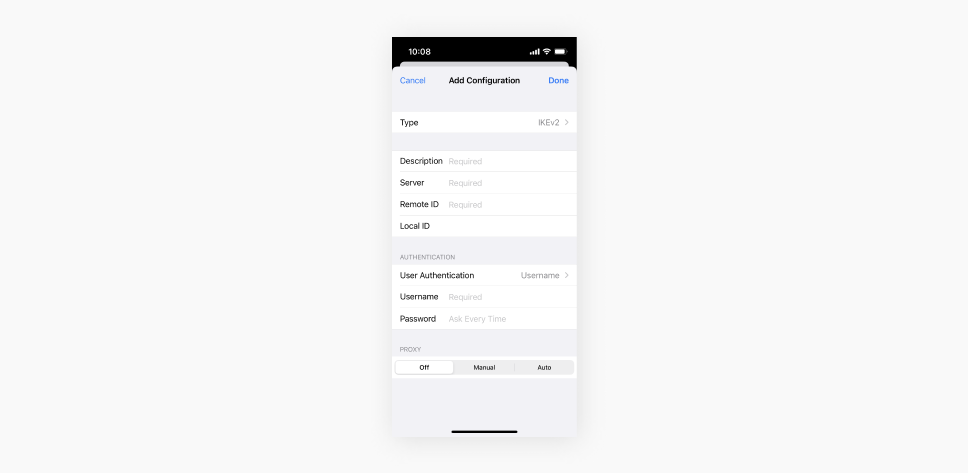 Choose IKEv2 as your

VPN type

;

Enter your VPN configuration

data; 

Enter your authentication data; 

Voilà

, setup complete.
Should I turn a VPN on or off?
If you're using the internet on your iPhone, you should turn a VPN on. There are not many cases where having it off is beneficial, but we'll try and list them anyway.
When to turn a VPN on

When to turn a VPN off

When using public Wi-Fi
When carrying out operations that involve sensitive data
When you need to overcome blocks and censorship
When shopping online

When banking (banking apps can be very fussy about VPN use)
When mobile data usage is of grave importance
When your connection is slow and you want to stream video or just access rich websites
Our advice is to always use a VPN just to be on the safe side. 
Can you use a VPN for free on your iPhone?
There are two ways a VPN can be free on an iPhone:
By using inbuilt VPN functionality: this means setting up a connection manually and finding your own VPN server to connect to. If you're asking this question, I assume you don't have one handy,

and getting one isn't free;

By downloading a free VPN: not all VPN providers are benign, and using

free VPNs is such a risky proposition

that we wrote a

full article comparing free VPNs with paid ones

. 
But hey, between free trials and money-back guarantees, trying out a premium VPN to see if it fits is a risk-free proposition. 
Conclusion: iPhones have built-in VPN protocols for a reason
iPhones are generally secure, but they aren't immune to privacy issues. Your sensitive data may still be at risk, especially on public Wi-Fi. Hence the need to add an extra layer of security on your iPhone. Surfshark VPN has everything you'll ever need in a modern VPN — and for an affordable price!
FAQ
Is a VPN
safe for iPhones?
A VPN is safe to use on an iPhone if you get an app from a trusted developer. Free VPNs are often compromised in some way. 
What does a VPN on an iPhone do?
A VPN on an iPhone encrypts the data and routes it via a VPN server, thus making your data more secure and helping you overcome censorship and firewall blocking.
Is there a VPN already implemented on an iPhone?
Yes, all iPhones have native VPN support, just like all OS X devices, Windows PC, Android phones, and so on. Notably, it's their capability. To make a VPN work, you would need to complete a manual setup and find a server to connect to, which is not an option for most users.
Should a VPN be on or off on an iPhone?
You should always keep your VPN on, regardless if you're using an iPhone or any other device connected to the internet. There are some exceptions, mainly related to banking apps, but you should use a VPN unless you absolutely must turn it off.