Surfshark Nexus technology - a new VPN standard
Nexus is a VPN innovation exclusive to Surfshark. It uses Software Defined Networking (SDN) to connect our VPN servers into a single, global network. It brings new VPN features that will:

Improve your security & privacy
Make your VPN connection more stable
Speed up your VPN connection globally
The new Nexus features will be introduced gradually over the course of 2022 and 2023.
Putting the "Network" into VPN
VPN stands for "virtual private network," but, in most cases, it's hardly a network at all. Traditional consumer VPNs work by connecting users to a selected server using VPN technology. This means that their traffic enters and exits the same server, which often causes performance issues and possible privacy concerns.
Our solution is Nexus – a technology that connects all our existing VPN servers together. Connecting to Nexus means that your traffic gets routed through a whole network of servers rather than a single VPN tunnel. This obscures and hides your traffic, stabilizes performance, and enhances your VPN connection speed.
New technology, new unique VPN features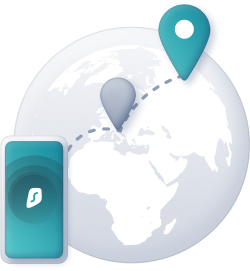 IP Rotator
Changes your IP address every once in a while without disconnecting you from the VPN network. This makes you even more difficult to track than using a simple VPN.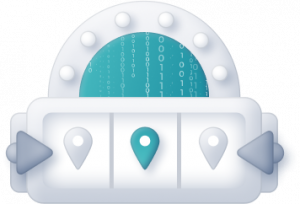 IP Randomizer
Hides your browsing patterns by giving you a new IP address every time you connect to a different website. The IP changes without disconnecting you from the VPN.

Coming soon.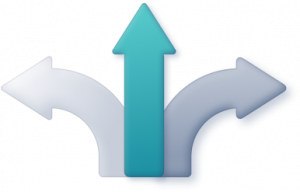 Dynamic MultiHop
Allows you to control where your traffic enters and leaves. With Dynamic MultiHop, you can manually choose to connect, for example, through Austria to the US an vice versa.
Nexus for unmatched VPN performance
In addition to features, you will benefit from:

Better VPN performance
Nexus allows optimizing network performance by directing traffic according to its patterns. Whether you are downloading, streaming or browsing - you can do it faster.

This DOES NOT mean that we track your activity. All we can see inside the network are traffic patterns.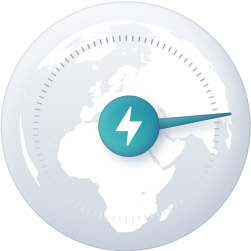 Better speeds
Nexus will solve a lot of the speed issues both locally and internationally. You'll be able to connect through the best performing server and exit the Nexus network anywhere you want.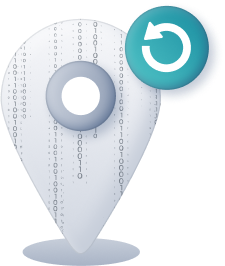 Better connection
You'll experience more stable connections and will receive better protection from DNS and data packet leaks. Overall, there will be fewer network disruptions during connection optimizations and server maintenance.
FAQ
What is Surfshark Nexus?
Nexus is an innovation by Surfshark that brings Software Defined Networking (SDN) technology to the consumer VPN industry. Surfshark Nexus network is designed to provide a no thrills user experience by ensuring that our users stay continuously connected to the secure, private, and performant VPN network. When using Surfshark, the users will be connecting to the entire Nexus network and not just to one server within the network, as is the case with most consumer VPNs today. This way, we'll optimize user traffic to be fast, stable, secure, and private.
What is Software-Defined Networking?
Software-Defined Networking (SDN) is a technology that uses software-based controllers and application programming interfaces instead of hardware devices to manage the network infrastructure and traffic.
How does Surfshark Nexus work?
Nexus is a network built out of interconnected servers. Once users connect to Surfshark VPN, they choose the desired exit location. Surfshark connects them to the nearest Nexus entry point and provides an IP address of the desired location to exit. It ensures the fastest VPN speed and allows rotating and changing IP addresses within the network without disconnecting the users from their apps. Also, Nexus will enable us to develop a never-seen VPN feature – IP randomizer. This feature will provide the users with different IP addresses for every resource they access on the internet. For instance, different IP addresses for different websites that are being visited simultaneously.
How does Surfshark Nexus differ from traditional consumer VPN technology?
Surfshark Nexus is an actual VPN. In the case of traditional consumer VPN services where users connect to a specific server within a pool of servers, they don't use the network but rather create a tunnel to one server of all their servers. If they want to change their IP, they must disconnect from that server to connect to another one. In the case of Nexus, the users connect to the entire network of servers and can use many different servers without disconnecting from the network.
What value does Surfshark Nexus create for a user? What problems does Surfshark Nexus solve?
Surfshark Nexus network solves the problems of traditional consumer VPN services. Firstly, it improves one's privacy and security by continuously changing user IP addresses and connecting to different servers without disconnecting the user from Surfshark VPN. Secondly, it enables easier network maintenance as the users will no longer lose their connectivity due to server upgrades. Finally, Nexus opens up opportunities to develop new features such as an IP randomizer that can provide the user with multiple IP addresses to use simultaneously.
The New Era of VPNs is coming
Don't lag behind