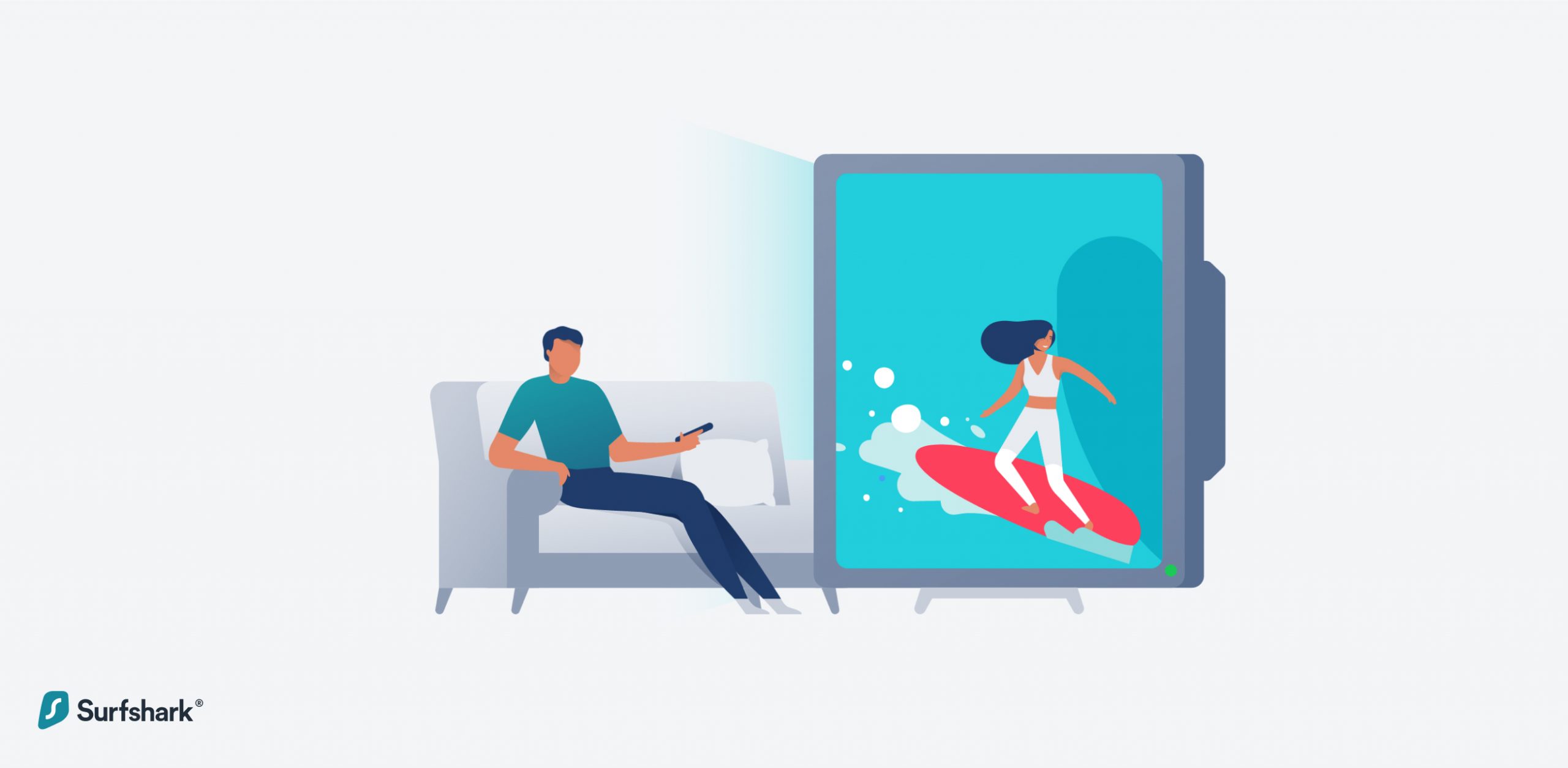 Netflix: it's so big, yet it feels so small when you need to find something good to watch. I'm not talking about regional restrictions here – some of the tastiest movies and series are forever out of the "and chill" service's reach. So when this little fact is about to ruin your evening, turn to this article – and the list of 15 Netflix alternatives – to keep the mood going. 
We'll be splitting the list into paid and free services. Since the best things in life are free (notable exception: VPNs), we're going to start with those!
Top 10 Free Alternatives to Netflix 
1. Popcornflix
Popcornflix (not to be confused with a pirate streaming site of a similar name) offers more than 700 movies across different genres. This includes hidden gems like Train to Busan and fan favorites like Kitchen Nightmares (arguably scarier than Train to Busan). 
It's monetized via ads, so you'll have to suffer through them to enjoy your movies. 
Pros
A good range of movies and TV series
Cons
2. Crackle
Crackle is positively ancient, having roots in Grouper of 2006. Partially owned by Sony Picture Television, it offers a selection of movies and series from Sony subsidiaries and friends, as well as a smattering of original content. Binge watchers will have additional motivation with Crackle, as the content lineup changes monthly. 
Pros
Some cool exclusives as well as old favorites 
Offers original content
Cons
The stuff isn't as new as you'd want 
Geo-blocked outside the US and Canada (for people who don't use VPNs)
3. Vudu
Vudu has a long history of buyouts, sales, acquisitions, and so on, but its list of titles is even longer. While it's a movie rental service, it still offers more than 5000 titles for free – as long as you put up with ads (and the terrible interface that makes even well-known movie posters look like direct-to-DVD trash). 
Watch classics like The Boondock Saints and Bad Lieutenant, or use the selection of sub-60% Rotten Tomatoes movies to start your own bad movie YouTube channel. 
Pros
Good variety of family movies to keep kids from running around
Some old gems 
Cons
Not many good releases 
Every off-brand ripoff of a mainstream movie you can think of
Geo-blocked outside the US
4. Tubi
Tubi: the name is silly – like it was a documentary about washed-up Teletubbies –  but the content selection is not! Ender's Game, Donnie Darko, Earth: Final Conflict… 
OK, I admit, I only checked the sci-fi selection, but it has a good offering of both classics and titles (sometimes fittingly) unknown.  
The newest thing is Tubi Kids, which is meant, well, for kids, so you won't even have to pick through the regular list to find something the little ones would like. 
Pros
Lots of movies and TV shows, including classics
Cons
New releases are usually B movies 
Most content is only available in the US (like that's a problem for a VPN user)
5. Vimeo
Imagine YouTube, but one you haven't visited yet. Imagine a place that hasn't been overrun with computer-generated videos about Spider-Man and Elsa that will scar children forever. That's Vimeo, and you can enjoy the variety of original content – a lot of indie short films – for free. 
Of course, some of the best stuff is only available to subscribers and paying members.
Pros
The most original content out there 
Cons
You're not getting your blockbusters and hottest watercooler topics
Blocked in some countries like China and Indonesia
Some stuff isn't free
6. YouTube
YouTube is… well, you know what YouTube is. But did you know you can find specific movie classics on it by searching their title + "full movies"? The public domain works in mysterious ways!
A bit harder yet still satisfying method is to seek out the best indie producers that put their stuff on YouTube. You probably know about Neil Blomkamp's Oat Studios putting sci-fi shorts online – they're not the only ones! 
Pros
Lots of movies and TV shows to enjoy
Independent content Netflix is too scared to touch 
Cons
You're not getting the new big-screen releases without someone going "yarr"
Occasional intrusive ads
US viewers may face bandwidth limitations
7. IMDb TV
IMDb TV is a spinoff of Amazon's Prime Video – and it's free! It contains everything from movies to TV series to IMDb TV originals. Starship Troopers? Big Fish? Midsommer Murders, the bloodiest show in the history of the UK? It's all there for the American audiences to drink in. 
Yep, IMDb TV is one of those US-only deals, but you can enjoy it from anywhere in the world by connecting to a US server with Surfshark! I also just learned that you don't capitalize the "b" in "IMDb."
Pros
Some good quality stuff there
Some curious IMDb TV originals
Cons
Only available in the US (and when using US VPN servers)
Not that many options 
8. Hoopla and Kanopy
If you're a positively ancient relic of ages past (so, around 30-years-old), you might remember libraries renting out movies. Guess what Hoopla and Kanopy do? That's right, they give you free streaming – as long as you register with a library card or a university log on. 
Hoopla is the more fun one, while Kanopy is more serious. Whichever you choose, be prepared to see some stuff that hits harder than the usual Netflix fare. 
Pros
You're going to be educated
Getting more mileage out of that library card without leaving home 
Cons
This is one pretty solidly limited to US viewers unless you somehow manage to get a library card via VPN or something
Hoopla does not have many newer movies and TV shows
Kanopy can be more serious than entertaining
9. Pluto TV
Pluto TV has no relation to the Disney character. However, it is related to the traditional linear TV experience. You can watch one of the many TV channels that Pluto offers… or you can just get the stuff you want on demand. 
Pluto TV is a land of contrasts!
Pros
Better than traditional TV in every way
It's not just TV!
Comes in app form for your devices 
Cons
"Financed by ads" means seeing ads 
Repeat after me: "geo-blocked outside of the US" 
10. Classic Cinema Online
You read me mention classics, and you saw me mention "no new titles" as a downside plenty of times. But what if that's the point? Classic Cinema Online hosts old – ancient – movies for you to watch. 
It mostly collects the ones uploaded to YouTube, so it serves as a directory rather than a real streaming service, but you catch my drift. Unfortunately, some movies can go AWOL for reasons like the uploader's account vanishing. 
Pros
You'll learn what "old but gold" really means 
Cons
Not much in the way of HD
Some of the movies will have been removed from YouTube 
Top 5 Paid Netflix Alternatives
To build on the earlier metaphor, the second-best thing in life must be paid, right? So here are some of the best paid Netflix alternatives (to enjoy with a VPN subscription)!
1. Amazon Prime Video
Amazon Prime Video may belong to the great devil Bezos himself, but it's one of the most potent alternatives to Netflix out there. You can start with a 30-day free trial and then subscribe to it for as low as $12.99 a month. 
Of course, layers of subscription exist, so you have the option to pay more to get more. And you know what else exists? Geo-blocking! Some content on Amazon Prime Video won't be available outside the US. 
Pros
Lots of entertainment
No commercials
Cons
Tiered subscriptions may leave you sour
You're supporting the said to be evilest bald man since Kevin Spacey's Luthor from Superman Returns
Some geo-restrictions outside the US
2. Hulu
Hulu is another excellent Netflix alternative for VPN bloggers to write about since it's not available outside of the US… unless you have help, in the shape of a network that is as private as it is virtual. 
It offers various shows and movies both old (The Waterboy) and new (The Gemini Man), and even Hulu originals. When you sign up, a free 30-day trial will lead you into the tiered subscription model, which starts with $5.99/month and asks you for more if you don't want to bother with ads, which may sour some. 
Pros
A truckload of entertainment 
Even some live TV if you're feeling retro
Hulu originals
Cons
No offline option
Add-ons add-up in price 
US and Japan only 
3. HBO Max
HBO Go and HBO Now are dead – long live HBO Max! Just like the plot of a premium television series that considers itself smarter than it is, the naming scheme of HBO services will leave you confused. The content, however, will delight you.
Westworld, Sopranos, whatever the new hotness is now that we're trying to suppress all memory of Game of Thrones – it's all there. There are also plans to put cinema movies up basically on the release date, so that's something to look forward to. 
The service price starts at $14.99/month, which puts "premium" in "premium television."
Pros
HBO mark of excellence for their content
Excellent streaming quality
Cons
You saw the price, right?
International availability subject to whims of fate, licensing agreements, and VPN ownership
4. CBS All Access
If you are a fan of CBS, welcome, fair American reader – for I assume only you know the company by name! For everyone else, this is the option if you want to watch all things Star Trek because… CBS All Access has the movies, the TV series, and the new Star Trek originals. There's also stuff like MacGuiver, a bunch of movies, live sports streams and local news coverage.
Basic CBS All Access membership plans cost $5.99 per month but come with commercials. You can get rid of them with the $9.99/month plan. Offer valid for peeps in the US and Canada only.
Pros
Star Trek, Star Trek, Star Trek!
Massive catalog of current and classic CBS shows
Live CBS news and sports streams
Cons
Geo-blocked outside the US and Canada
5. Sling TV
Sling TV is meant for people in the US who want to yeet their cable subscription out of the window and just watch whatever. With Sling, you get access to at least 25 TV channels (TNT, CNN, NFL Network) as well as on-demand content. There are also packages with international TV, like Polish TV channels!
It's not cheap, however, the basic plans – like Sling Blue – will set you back $30 a month. 
Pros
Take this if you love traditional TV
Good choices for people who want their native TV in the US
Cons
Clumsy interface
Did you see that price? 
Getting the most out of Netflix alternatives with a VPN
You probably notice a trend while reading the article: free or paid, the Netflix alternatives often feature major geo-blocking (and Netflix does so as well). This means that not all of you can just plot down in front of your device at home and watch what you want. Some of you might need to get crafty.
You need to get a VPN. 
With a VPN like Surfshark, you can watch geo-blocked streaming services – Netflix or otherwise – as if you were a New York local (insert a different city if your chosen streaming service is unavailable in the US).
But wait, a VPN can do even more: 
Strengthen security
Increase privacy
Bypass internet censorship and restrictions
Clown on geoblocking
Don't get left out when it comes to streaming. Even if your chosen Netflix alternative is not available in your country, you can use a VPN to make it change its mind *wink*.
Oh, and if you're worried about the ad content in the free alternatives, well, then Surfshark VPN might also have something special for that issue.