4.6 out of 5 | 17898 reviews
Stream sports privately with a VPN
Improve your streaming experience
Stream without any slowdown
Watch your favorite sports privately
Protect all your devices
Try it with a 30-day money-back guarantee
Stream all the major leagues buffer-free
Premier League
NBA
UEFA Champions League
F1
NFL
UFC
La Liga
Moto GP
NHL
Wimbledon
Bundesliga
Le Tour de France
NCAA
MLS
WWE
MLB
Indian Premier League
ESPN+ College Football
Privacy ensured with all sports streaming services
Are you one of the sports fans concerned about privacy? You can keep your VPN on at all times, even when streaming your favorite sports services:
ESPN
DAZN
Hulu
Hotstar
Bein Sports
BBC iPlayer
Peacock
YouTubeTV
Rpime Video
Fubo TV
DirectTV Stream
Paramount+
Sling
How to watch any sports event with a VPN
In three simple steps
STEP 1
First, choose a VPN provider (wink-wink). Every Surfshark user gets a 30-day money-back guarantee.
STEP 2
Create an account and download a VPN app to your device. Surfshark supports iOS, Android, macOS, Windows, Firefox, Chrome, and other versions.
STEP 3
Once you complete the setup, log into your account, and connect. Voilà, your connection is now secured!
Why should I use a VPN for live sports streaming?
Avoid ISP throttling
Ever feel like your internet slows down when you stream sports? Your internet service provider might be throttling your internet traffic. What's the easy fix? Turn a VPN on.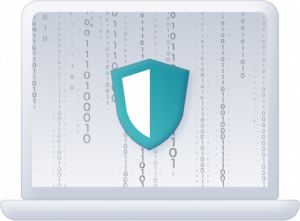 Protect your data
Maintain your privacy even when streaming your favorite sports. Your watching habits are your own! Don't let ad brokers and services collect your personal data.
Why is Surfshark the best VPN for streaming sports?
Enjoy limitless bandwidth
Here at Surfshark, we don't apply any bandwidth or data limits to our users. Since streaming uses a significant amount of bandwidth, getting a VPN that puts no restrictions on it is crucial.
Use it on unlimited devices
Stay protected on all devices, from your smart TV to your phone or tablet, when watching your favorite teams compete. Share your Surfshark account with your family, so you all can enjoy private and buffer-free sports streaming.
Great many servers
Say you're watching sports at home, connected to your nearest server. But if a lot of other people are connected to that same server, it eats up the bandwidth. This means a drop in streaming speed. Surfshark has 3200+ servers making this a very unlikely scenario.
Overcome local censorship
If you're streaming sports at work or at school, you might find that the streaming services are blocked by the local firewalls. But Surfshark has solutions from smart DNS to VPN service to bypass those blocks.
We prohibit using Surfshark services for any unlawful purposes as it is against our Terms of Service. Please be sure to act in compliance with all applicable laws and regulations of streaming service providers.
FAQ
Can you use a VPN to watch the NFL?
Yes, you can use a VPN to watch the NFL. The NFL itself does not have its own streaming platform. However, you can catch your favorite football games on ESPN and DirectTV.
How do I watch live sports through a VPN?
To watch live sports with a VPN, follow these steps:
Subscribe to a VPN service;

Download and install the app;

Connect to your local server and stream live sports privately.
Is VPN streaming legal?
Yes, using a VPN to stream is legal unless you reside in a country where VPNs are generally against the law. That being said, using a VPN to do illegal activities is still illegal.
Can I use a free VPN to stream sports?
You can technically use a virtual private network to stream sporting events. However, it's not advised: free VPNs usually have bandwidth restrictions and only a handful of servers. And that's if they don't have some glaring security flaws, like not encrypting the connection between your device and the VPN server.
Are VPNs legal to watch sports?
There is no law against using a VPN to watch sports. However, it may be against the broadcaster's/streaming service's user agreement – check it out before you do anything.
Stream sports hassle-free with a VPN
And get a 30-day money-back guarantee!