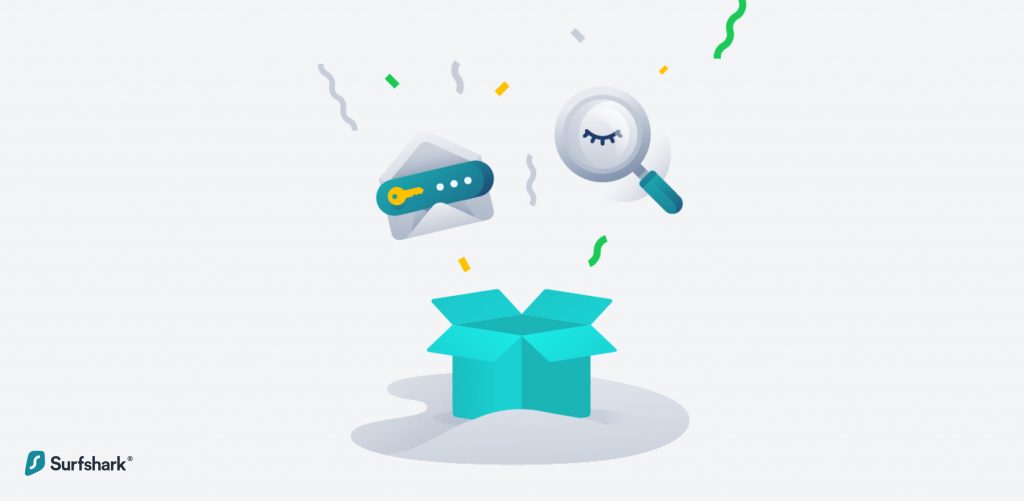 ID protection tool Surfshark Alert and an ad-free search tool Surfshark Search come in a bundle with Surfshark.
Surfshark, a finalist of the Cybersecurity Awards 2019 as a Startup of the Year, has launched the anticipated bundle of its new privacy and security features to enhance user privacy protection beyond a VPN domain. A lite version of ID protection service Alert and a lightweight private search tool Search are offered in an exclusive bundle to all new and existing Surfshark users.
Due to increasing digital interconnectivity, people's online privacy is more monetized than ever. Having that in mind, Surfshark has created tools that go beyond the scope of the VPN to help protect our user's digital presence. The company's aim is to provide online security for everyone, therefore, both of the tools are very intuitive and easy to use regardless of the person's tech skill level.
A breach detection mechanism Alert operates as an alert system to inform its users about leaks of their digital credentials such as email and passwords, prompting them to take the necessary security measures. Privacy-seekers will be able to oversee their digital presence better than ever before and make sure that no one will access their private information without their knowledge.
The current version of Alert is the first iteration of upcoming fully-fledged ID protection service that will be introduced publicly by the end of this year. The advanced version of Alert will allow its users to track leaks of their digital credentials such as credit cards and social security numbers.
The second tool in the bundle is ad-free search feature Search that enables its users to perform web search queries in complete privacy. Positions of the results are purely organic and remarkably deliver to user's inquiry intent as Search is not collecting any history.
As of today, both new tools are available to new and existing Surfshark users in a bundled limited time offer for $0.99/mo.
Upgrade your online privacy with Surfshark
30-day money-back guarantee with every plan
Learn more