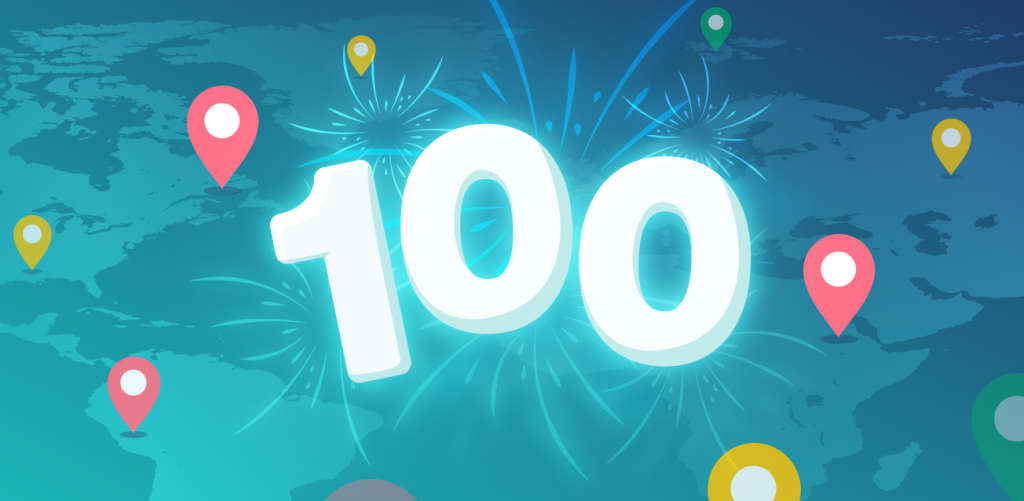 We have excellent news: after releasing new servers in Ghana, Saudi Arabia, and Puerto Rico, Surfshark is the first premium commercial VPN with servers in 100 countries! To celebrate this awesome milestone, let's answer a few questions about Surfshark servers and their locations.
What do 100 servers mean to you?
It means that you can travel all across the world with one VPN connection! And, on a more serious note, it means you can change your IP address to 100 different countries! 
Sounds cool, doesn't it? Well, it gets better, as 100 is just the number of unique countries! And because Surfshark usually has more than one server in each country, the total server count reaches 3200+.
With so many different countries covered, Surfshark also has many VPN-restricting states on the list. 
Of course, it's no secret that some governments require VPN providers to collect and store users' information for surveillance purposes. One of those countries is India.
So how do we keep our servers in countries that require us to collect logs without doing just that? Virtual VPN servers! 
These servers only appear to be located in the selected country. The physical location of these servers is different, so we're NOT required to collect any information about people using them. 
How do you select the best server?
The best server for you will depend on what exactly you're looking for. On the security front, all of our servers are equally safe. If you are looking for blazing speeds, select the server closest to you. Likewise, if you want to get a specific IP address, any server in your preferred country will work. And, 'cause we just hit 100 countries, you have plenty to choose from!
If you want to hear more about the newest locations, check out this video: