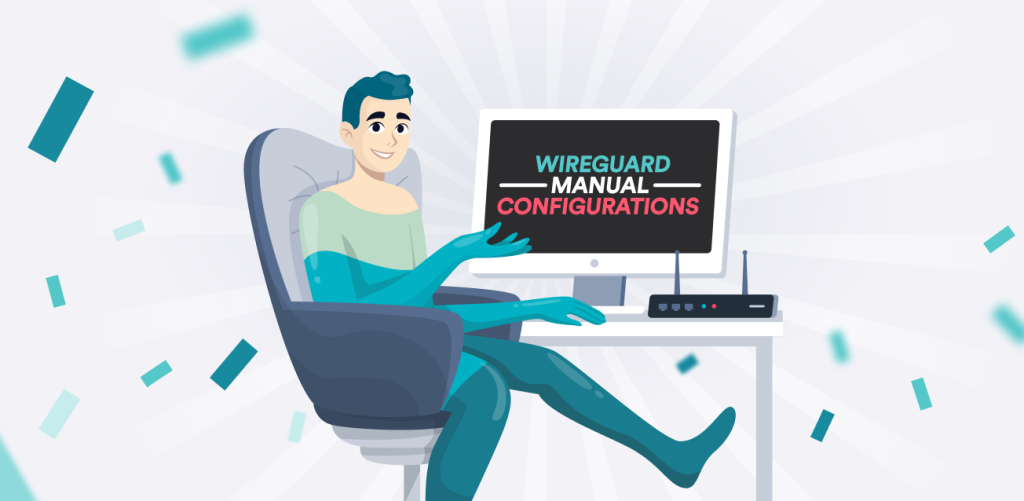 Our users' satisfaction is one of our top priorities, so, you ask – we listen! We're excited to tell you that the highly requested manual WireGuard® connection is finally here. 
For a while, WireGuard® was available via Surfshark applications. And now, we are one of the first VPN providers to offer it for manual connections. So if you grew to love it, you could test it on even more devices!
What is WireGuard?
In simple terms, WireGuard® is a connection protocol used to establish VPN connections. It connects you to VPN servers quicker, provides fast browsing speeds, and maintains total security. 
Some users choose WireGuard® because of the incredible speeds it offers. Others – simply because it's one of the newest and most secure options on the market. Surfshark implemented a healthy combination of speed, protection, and stability that we hope will suit everyone using it.
Why would you use a manual WireGuard connection?
While it is easier to use WireGuard® via Surfshark applications, manual connections can come in handy:
Getting WireGuard® benefits in a country restricting VPN usage

Enjoying faster VPN connections on VPN-compatible routers

Experiencing faster and more stable connections on devices not compatible with our app

Protecting all your devices without compromising the network speed
Excited to try out our new manual connection? Give it a go and share your experiences with us!
WireGuard is a registered trademark of Jason A. Donenfeld.