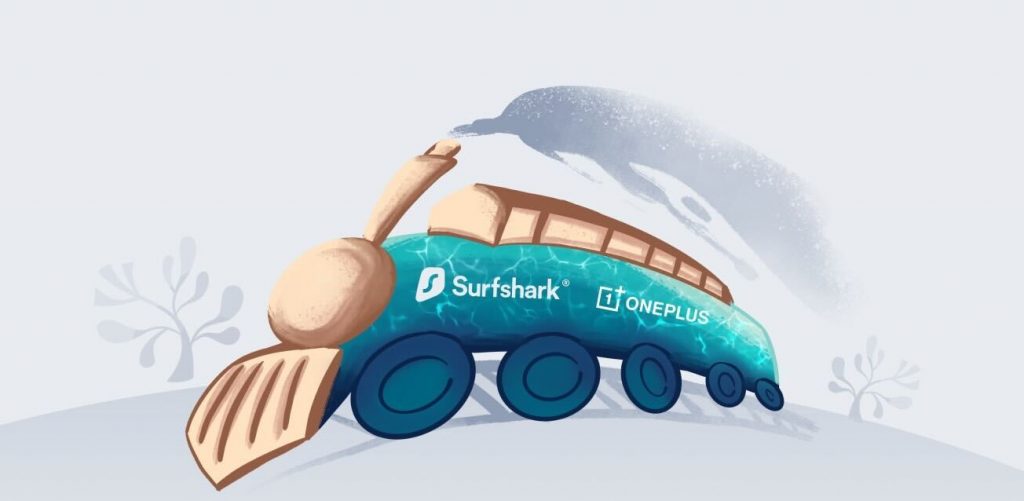 That's right! Surfshark and OnePlus have decided that it's about time to develop a partnership. So whether you have or haven't heard about it, please keep reading to learn more about our alliance and its conditions!
How will it work?
OnePlus revamped its premium loyalty program, Red Cable Club (RCC). The program has shifted to a points-based system where you can earn and redeem points called RedCoins!
Where can you use RedCoins? 
You can surely use them to buy products that OnePlus offers. However, you can also redeem the coins for awesome third-party benefits directly through the app – and that's where we come in!
What are the benefits?
You guessed it: The one and only Surfshark VPN 3-month subscription! Do you want to protect your online privacy, control your personal data, and enjoy safe surfing online on all your devices? If yes, redeem 100 RedCoins for a 3-month Surfshark VPN plan! That said, let's move towards the steps necessary for you to go down this road.
What should I do now?
First and foremost, you would need to have a OnePlus device and pair it with the OnePlus Store app. In doing so, you will join the RCC! Then, let's do this together:

Open the OnePlus Store app;

Claim your RedCoins (500 just for joining!);

Select the benefits tab;

Choose Surfshark from the list;

Read the information carefully and select "claim" to get the code;

Use the given code on Surfshark's order page.
And that's it! After signing up for a Surfshark subscription, you can download the Surfshark app and dive into the ocean of privacy! In case it is needed, check our guide on how to get started.