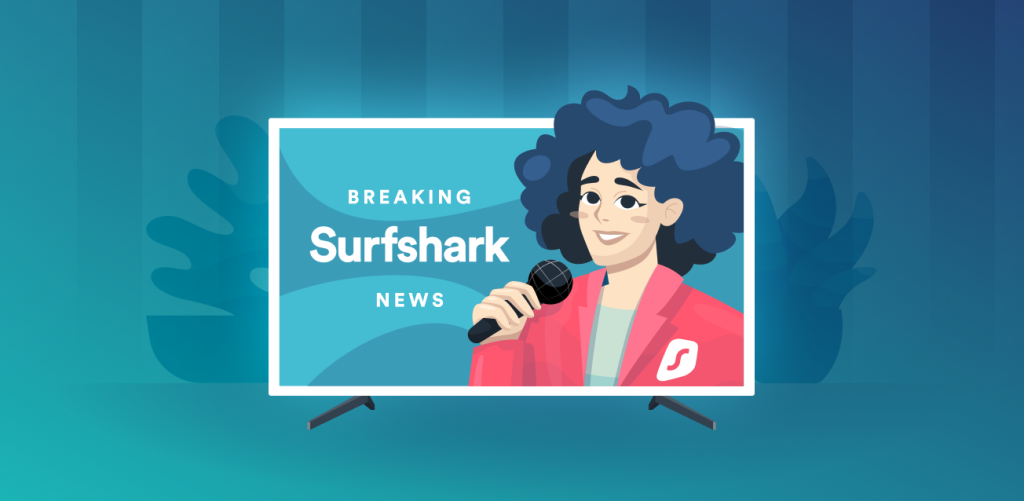 Surfshark releases app updates, a new ​​Digital Quality of Life quarterly edition, and more! Read on and learn about the biggest Surfshark news this month.
Linux app Kill Switch
A new Linux app with a graphical user interface just got boosted with the fresh addition of Kill Switch! Similar to our other apps, Kill Switch for Linux ensures that no info leaves your computer if you accidentally disconnect from the app. 
100 different server country locations
After releasing new servers in Ghana, Saudi Arabia, and Puerto Rico, Surfshark became the first premium commercial VPN with servers in 100 countries! You can now freely connect to our 3200+ servers scattered in 100 different countries all over the world.
New iOS login options & more
The iOS team released the 3.6.0 update this month and packed it with some exciting new features! You'll now be able to pause your VPN connection from your home screen by using widgets.
What's more, the Auto-connect feature will start working right away when you switch your network to mobile data. And that's not all: from now on, you'll be able to log in to your Surfshark app with just a few clicks using your Google account or Apple authentication.
Android app updates
The Android team is also joining the new login processes train, and you can now use your Google, Apple, or Microsoft account to log in to the Android Surfshark app. Moreover, it's also now possible to pause your VPN connection using the home screen widget.
Discontinued support of legacy Apple systems
In other news, we are increasing the requirements for our macOS and iOS apps. Because of this, Surfshark will no longer support older iOS and macOS releases. The Surfshark app on macOS will require version Catalina (10.15) or later, and the iOS app will need iOS 13 and up.
We encourage our users to update their devices as soon as the newest systems receive the latest security updates. But if you don't want to update your device – no worries, we have plenty of other options available for you. 
In-app language removal
As of now, Surfshark will stop supporting our four least-used app languages: Arabic, Hindi, Finnish, and Turkish.
The four languages combined were used only by 0.64% of our app clients, but they'd take a much higher toll on our app. With this change, we'll have more resources to throw toward more accurate app translations and awesome new updates. 
Digital Quality of Life Index
Just like every year, Surfshark released the Digital Quality of Life Index! We studied the quality of digital wellbeing across 117 countries (92% of the global population), including internet affordability and quality, electronic infrastructure, security, and government.
Did you know that the US ranks 1st in electronic government yet drops to 21st place in internet affordability? Check out our study and see how your country compares to others!
The final note: October was an eventful one
From different app updates to the new DQL Index to new OS and language developments, October was an exciting month for Surfshark. So, we hope you find these Surfshark updates and this new update-sharing blog exciting as well. If you want to hear more about Surfshark updates, check out this video: