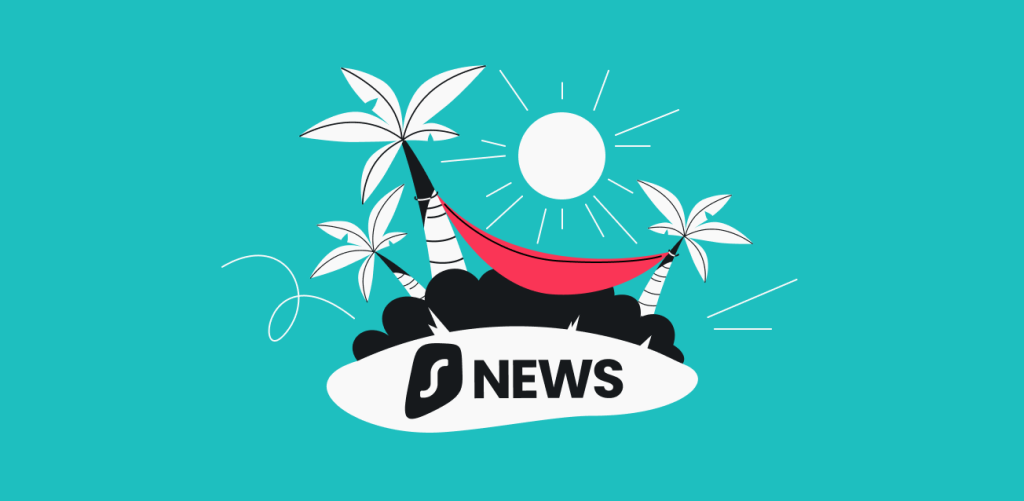 ​​It's summertime, everybody! This month, we bring a suitcase full of news that will whisk you away on a delightful journey. And we're finally ready to officially reveal an update we've kept somewhat hidden from you. Let's unpack!
We released a brand new product — Dedicated IP!
It's not a secret anymore! Dedicated IP is finally here for you to enjoy. Get it and minimize the number of "prove you're not a robot" puzzles, avoid IP blocklists, experience easier online transactions with a VPN & way more! 
We currently offer locations in Los Angeles, New York, Dallas, San Jose, London, and Amsterdam, but more are about to come. And if you want to know the details — check this article covering all your Dedicated IP questions. 
An uplifted homepage is here!
If you never heard of or noticed our rebranding that's been going on for some time now, let us show you! We're updating our website and apps so they're more accessible and easier to use. This time, we've refreshed our homepage — don't be shy and check it out.
Our Antivirus app got a boost
If you're a Surfshark Antivirus user, update your Windows app to 12.4 or macOS app to 4.9.3 and fully customize quick and full scans by selecting the exact time. We also added a brand new Antivirus auto-delete feature that removes infected files for you after 60 days.
The updates don't stop here. Surfshark Antivirus now has an auto-scanning function! It's enabled by default, so if our Antivirus ever surprised you by scanning devices before you even lifted a finger, that's why!
Other apps received performance updates 
We strive to provide the best possible experience for you, and this time focused some of our releases on that. We did some slight app improvements & uplifts so you can enjoy smoother connections on:
Android 2.8.7.4

Linux 1.4.0

MacOS 4.9.5

iOS 3.11.2
Special offer for National Best Friends Day
To celebrate the National Best Friends day, we'll give you 5 months of Surfshark for free! All you have to do is refer a friend for the first time & make sure they haven't tried Surfshark yet. This offer will be live until July 8, 2023, so if you want those free VPN months, you better get going.
Best Value VPN award goes to Surfshark!
A well-known British online newspaper, The Independent Advisor, selected Surfshark as the best-value VPN of 2023. The decision was based on pricing, server locations, device compatibility, security, speed, features, privacy policy, and customer support. Check out this blog post to learn more about our Best Value VPN award. 
We hosted our own Influencer Awards
This month we held our own Influencer Awards! We awarded our influencers for their efforts and creativity in 8 different categories. If you want to know which influencer had the most hilarious integration or if you wish to be nominated next time, check out this influencer awards video. 
Final note: June was full of adventures
This month, we packed our news suitcase with some exciting stuff. We worked on a lot: from updates on almost every platform to the long-awaited Dedicated IP feature reveal. So don't hesitate and try it all out!