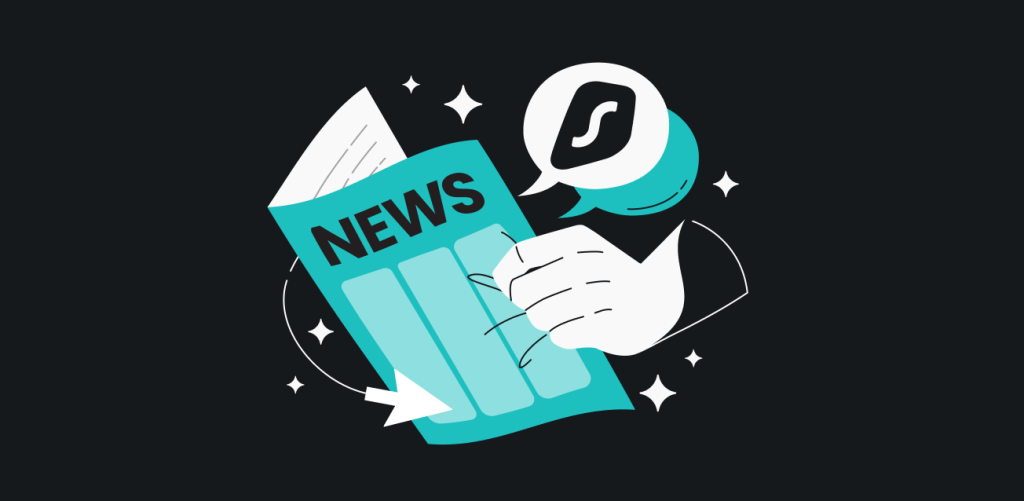 Let's dive into this month's news as the summertime heat (or cold, if you're in the southern hemisphere) slowly fades away. This time we prepared some app updates, got nominated for an award, and more. 
Alternative ID is now on desktop apps!
If you enjoyed our last month's Alternative ID launch but kept waiting until it's available on your desktop apps, today is the day to update them! Alternative ID is now on Windows 5.1 and macOS 4.11.0. Besides the desktop apps, Alternative ID is also available on our Firefox extension.
macOS & iOS apps get a new interface
Interface uplifts continue! Last month we upgraded our Windows and Android apps. This month macOS and iOS join the crew. Update your apps and enjoy a fresh and easy-to-navigate connection.
Surfshark Alert is now easier to set up
Surfshark Alert can now be used without two-factor authentication. Two-factor authentication is an extra step in a security system. It's a separate form of identification used alongside your usual password, so we still recommend it. But now it's up to you to decide if you want to use it. 
Alert now also has an improved display showing leaked data categories. 
We're nominated for the bCreator awards
This year, our influencers' efforts paid off. We got nominated for the "Travel Creator Marketing Campaign of the Year" and "Creators' Choice: Best Brand to Work With" categories. 
If you want to help us win, cast your vote here until August 31! 
Check if your apps are up to date 
Here's your monthly check to see if you have the newest Surfshark updates, including bug fixes and improvements:
Android: 3.1.0.0

Windows: 5.1.0

MacOS: 4.11.0

iOS: 3.13.0

Chrome 4.2.1

Firefox 4.2.1

Linux 1.5.3
Final note: we're ending this summer fully refreshed
From the previously upgraded homepage to new app interfaces that are still coming, we're ending this summer refreshed and rebranded. So let's trade our flip-flops for fall boots and jump into even more updates next month!