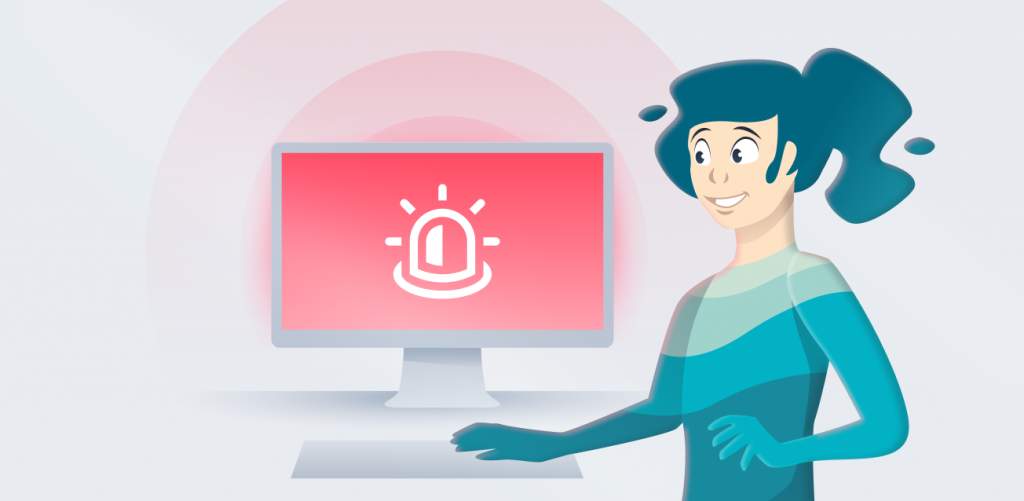 Ever received a notification that there was unusual activity on your account? That means  criminals are trying to access your digital accounts or already did. What? Why me? To put it shortly, your sensitive details have likely been breached online, making you an easy target for criminals. 
I know this all sounds alarming, but I'm here to tell you there is a way to avoid this scary situation. That way is called Surfshark Alert. Let's dive right into it.
What is Surfshark Alert?
Surfshark Alert is a security solution included in our Surfshark One bundle that helps you protect your sensitive information from the wrong hands. 
It monitors your credentials for data breaches on the internet and informs you if you're breached. This way, you can immediately take action and safeguard your online accounts.
What is a data breach?
A data breach is a cyberattack committed by hackers against companies' databases to steal data. You might have seen companies like LinkedIn and Facebook taking the hit several times. 
But the truth is that data breaches are harmful to both businesses and their customers as the collected data is leaked on the internet or sold on the dark web. That's why it is crucial to be aware of the threat and protect yourself. 
Why should you choose Surfshark Alert?
The time has come to explain what Surfshark Alert has to do with data breaches. First of all, no, Surfshark Alert will not protect you from data breaches. However, it will help you avoid further damage by informing you about breaches so you can take immediate action. 
Without further ado, here are the top 5 reasons why you should use Surfshark Alert:
Protect yourself against cybercrime
Criminals can exploit your stolen data in many ways. Here are a few of them:
Payment card fraud

– Criminals can spend your money and open new credit cards under your name.

Fake accounts –

Your details can be used in creating fake accounts for shady activities

(phishing, impersonation, etc.)

Doxxing

– Your confidential or controversial information can be published on the internet or in the media against your will.

Surveillance

– Criminals can predict and shape your opinion. It has a tremendous impact on elections and winning over new customers.

Impersonation

– Criminals can pretend to be you or your relative. This way, they can ask for money or deceive you into revealing sensitive details.

Black market sales

– Scammers can sell your data on the dark web.

Blackmail

– Once cybercriminals get ahold of your personal information, they can demand you pay a ransom for not revealing your sensitive information.
Alert will notify you about any breaches that concern you. This way, you can change the passwords of your breached accounts and contact your bank before it's too late.
2. Monitor all of your vital data in just a few clicks
With Surfshark Alert, you can monitor all of your essential data conveniently. The details that you can monitor are:
Email addresses

– to prevent illegal access to your accounts and check if any of your passwords or other data leaked.

Credit cards

– to protect yourself from criminals exploiting your cards with fraudulent transactions.

National IDs

– to avoid identity thieves using your person info for phishing or impersonation.
And that's not all. You can add an unlimited number of details with just one subscription. This means you can cover your relatives too!
3. Stay up-to-date
As with all things in life, it's essential to stay in the loop. Identity protection is no exception, and Surfshark Alert provides these benefits: 
Processing of the largest database of leaked data records

– Alert makes sure no breaches go unnoticed, no matter how old they are.

Fast collection of newly leaked data

– The breach database is regularly updated so you can stay informed about the latest breaches.

Scanning the whole internet in just 2 days

– Most other services only check specific databases, but Alert examines everything available thoroughly.

Real-time monitoring and email notifications

– Your credentials are scanned constantly, and Alert will promptly inform you about any new breaches via email.

Displaying the exact details leaked

– Email address breaches are displayed as accurately as possible. You can see the specific passwords, hashed passwords, IP addresses, locations, and usernames tied to the leaked address.

Providing information about the breach

– You can learn more about how and when the breach occurred.
4. Use it for business too
Alert is not only offered for personal use. Businesses are very welcome to use the service as well. It is a great tool to prevent the many drawbacks that companies go through due to data leakage. To name a few:
Damage to consumer and partner trust;

Theft of intellectual property;

A decline in brand reputation;

Temporary operations problems;

Government fines.
The only difference is the sign-up. Suppose you're an employer or employee interested in enrolling your company with Alert. In that case, you can easily find the details and contact form here.
5. Enjoy an all-in-one package
To use Surfshark Alerts, you'll need to get the Surfshark One security bundle. This bundle includes not only Alert but also:
Surfshark Search

– A private search tool

(the real Incognito mode for searches you don't want anyone to see!)

for ad-free organic search results and avoiding search engine monitoring.

Surfshark Antivirus

– A software that scans your devices for malware that could potentially damage your device or infiltrate it for financial gain. 
And don't forget about our 30-day money-back guarantee. There's literally nothing to lose!
How do you sign up for Surfshark Alert?
It's pretty easy. All you have to do is purchase our Surfshark One security suite.
However, this process is different for customers that already have Surfshark VPN and those who don't yet.
For new Surfshark customers
If you're a newcomer, you would have to:
Step 1. Visit our order page here.
Step 2. Select a VPN plan (currently, the 2-year deal is the best bang for the buck!).
Step 3. Scroll down and click the red "Activate Surfshark One" button .
Step 4. Choose a payment method.
Step 5. Fill in the details and submit your order.
Step 6. Set up a password.
Step 7. Log in to your account.
Step 8. Set up 2FA authentication.
Step 9. Proceed to the "Alert" tab on the left of your account page.
For existing Surfshark customers
If you already use Surfshark VPN (we're delighted to have you on board!), you would only need to:
Step 1. Log into your account.
Step 2. Click on the "Alert" section. It will take you to our order page, where you can order Surfshark One for the remaining period of your VPN subscription.
Afterward, you'll need to set up 2FA if you haven't yet. Then, return to the "Alert" section on your account page, and you're good to go!
How do you set up Surfshark Alert?
Easy-peasy! We have straightforward guides on making the most of Alert. Check out our related articles and videos: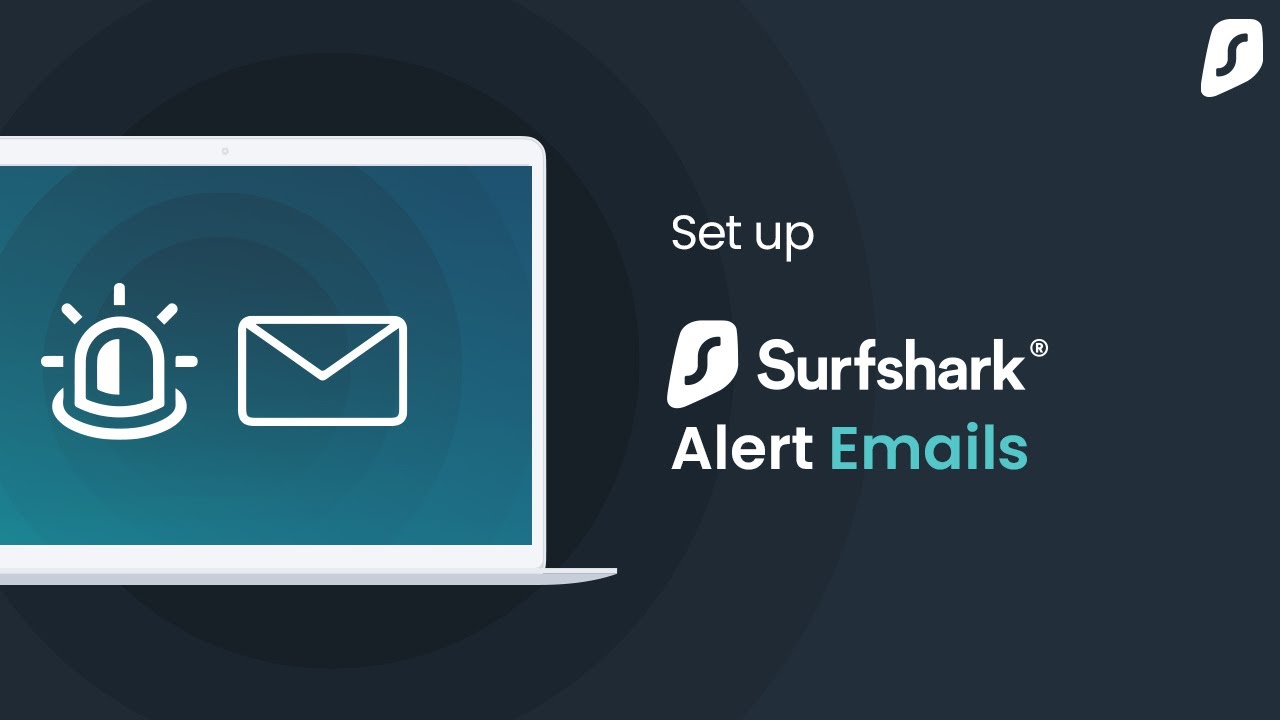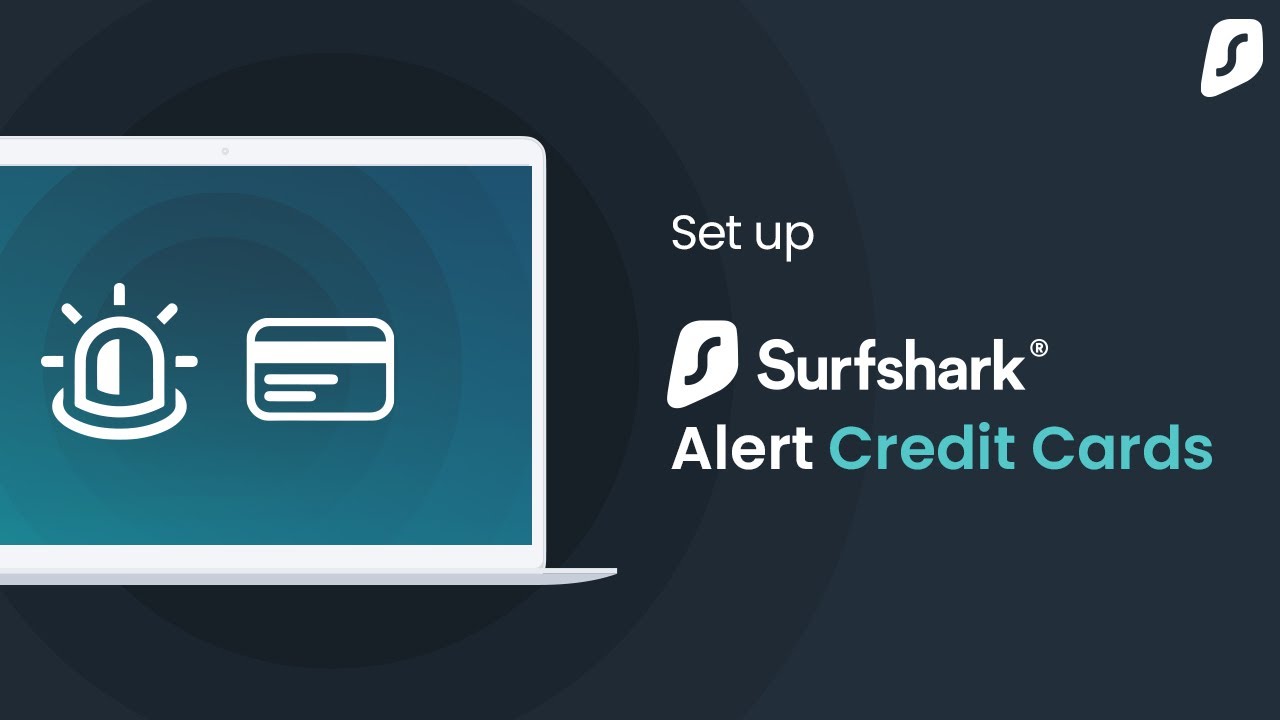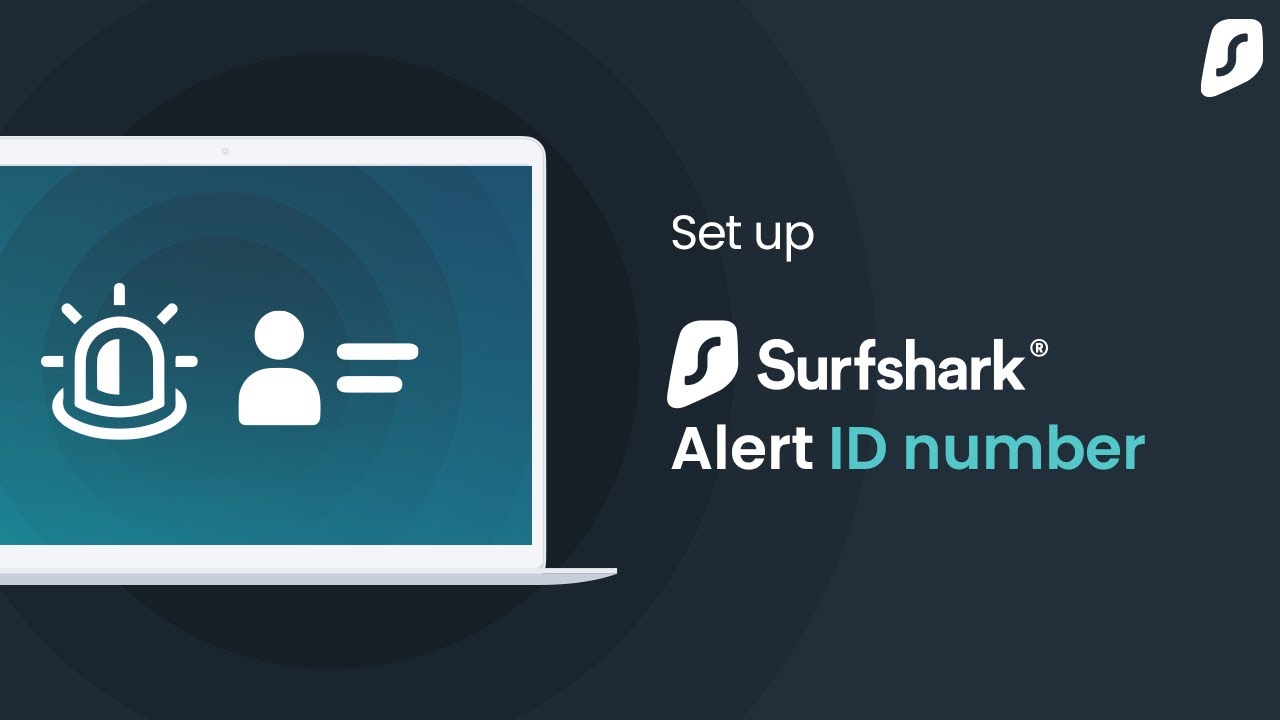 Take control of your security with Surfshark Alert
The internet develops rapidly, and it won't slow down anytime soon. However, ordinary security solutions are not keeping up with data breaches, and your essential details are up for grabs. 
So, take control of your security once and for all. Get Surfshark One for just 1.49USD/month, and guard your accounts from breaches.
Secure your identity online
Take advantage of our 30-day money-back guarantee
Get Surfshark Alert