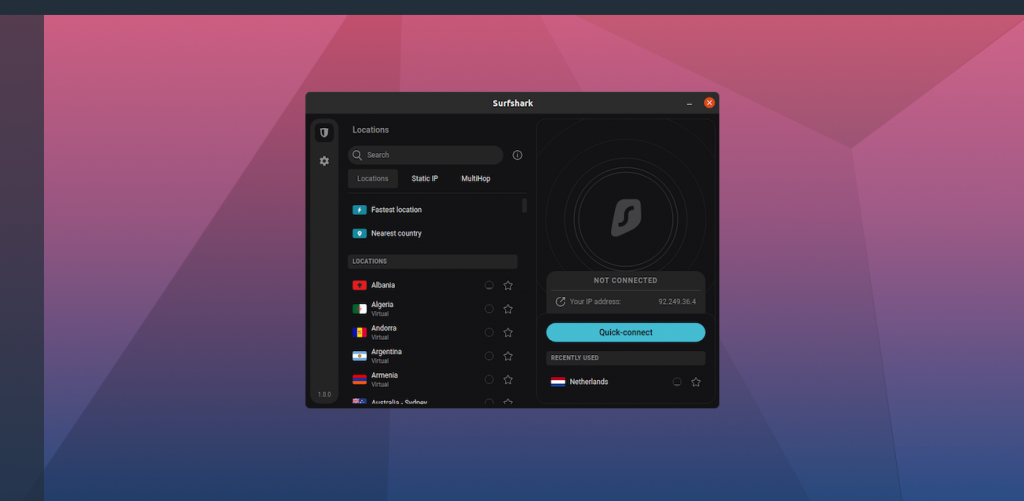 As is to prove that 2022 is wildly unpredictable, we revealed our Linux app's new GUI. Having an actual graphical user interface is a first among the popular VPN providers – and it was one of the most requested features. So our GUI release comes with all the nifty functions we could cram into a user-friendly interface. 
Embrace the friendly interface
Previously, Linux users had to control the app via the terminal. While this was nothing unusual to the dedicated users, it was still less convenient than it could have been. But with the new GUI, Linux users will be able to do more than just switch VPN servers with a couple of mouse clicks. 
The new Surfshark Linux VPN GUI comes with the features you've come to expect in apps on other OSs (Operating Systems): 
Setting favorite servers;

Viewing recently used ones;

Accessing MultiHop and static options;

Beautiful VPN state transitions and graceful error handling.
There's even a tray menu with useful quick actions!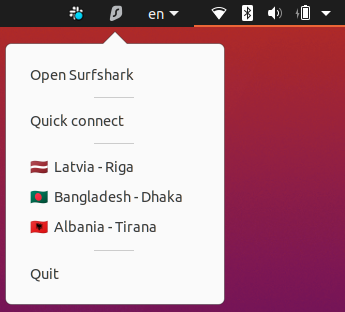 But there are more benefits under the hood. For one, Linux users can now enjoy WireGuard implementation. It's a newer, faster, more streamlined VPN standard taking the world by storm. OpenVPN isn't going anywhere, but now, Linux users will be able to employ WireGuard connections without any hassle.
We also made a video on how to set up Surfshark Linux GUI app, check it out:
Plenty of features in the plans
Other fun factors working in the background: IPv6, DNS leak protection, etc. More features are planned for future releases. Then Linux users will be able to enjoy such quality of life and security benefits like auto-connect and Kill Switch.
Currently, our GUI app is available on Ubuntu 20.04 LTS and newer, Debian 11 and newer, and Mint 20 and newer versions. Our nerds are hard at work to bring it to other distros in the future, so stay tuned.
The legacy GUI-less version will be maintained for some time so our non-Ubuntu customers aren't left out to dry. 
Get a Linux VPN app with a GUI!
The Linux app GUI isn't the end of Surfshark VPN development. More and more features available in other OSs will be coming online, and more distros will be supported. The future of the Surfshark Linux VPN app is graphical!