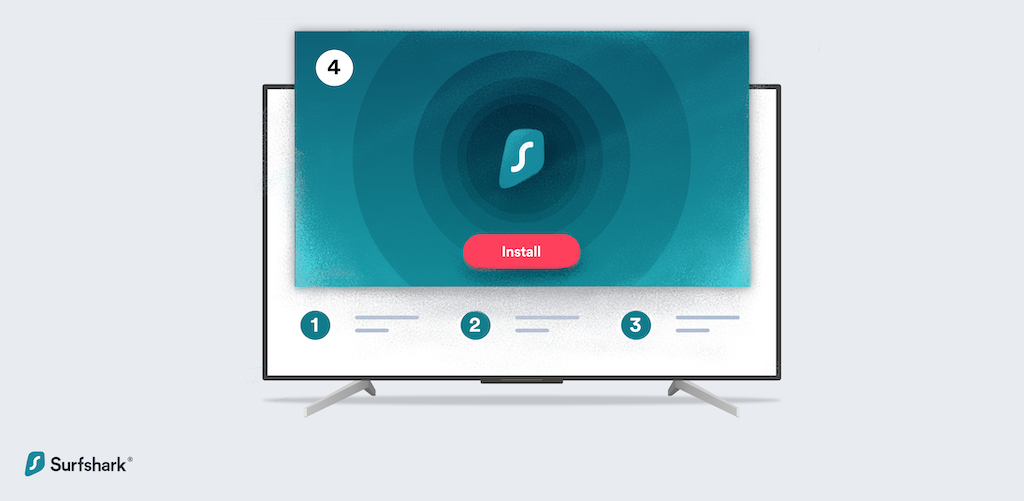 Are you one of the millions of Android TV users? If your smart TV runs Android or you have an Android TV box, you can get a VPN to protect it – and to unlock content. But how do you set up an Android TV VPN? That's easy – just follow this guide. 
How to set up a VPN on Android TV (box)?
It is easy to set up a VPN on Android TV or Android TV box. As long as your chosen app is on Google Play Store, you should have no issues with getting it to run. I'll use Surfshark as an example.

Here's how you do it:
1. Find your VPN on Google Play Store and install it.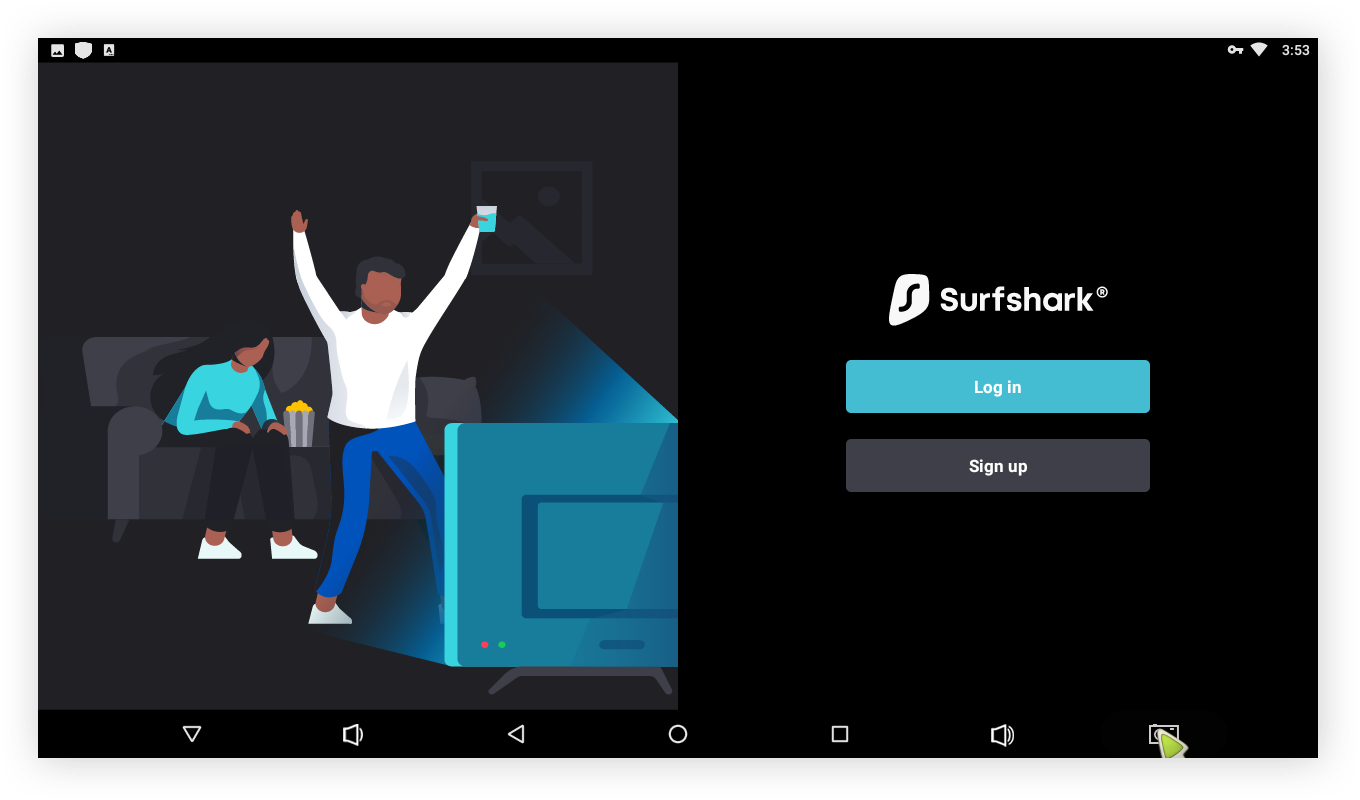 2. Open the VPN app, create account or log in,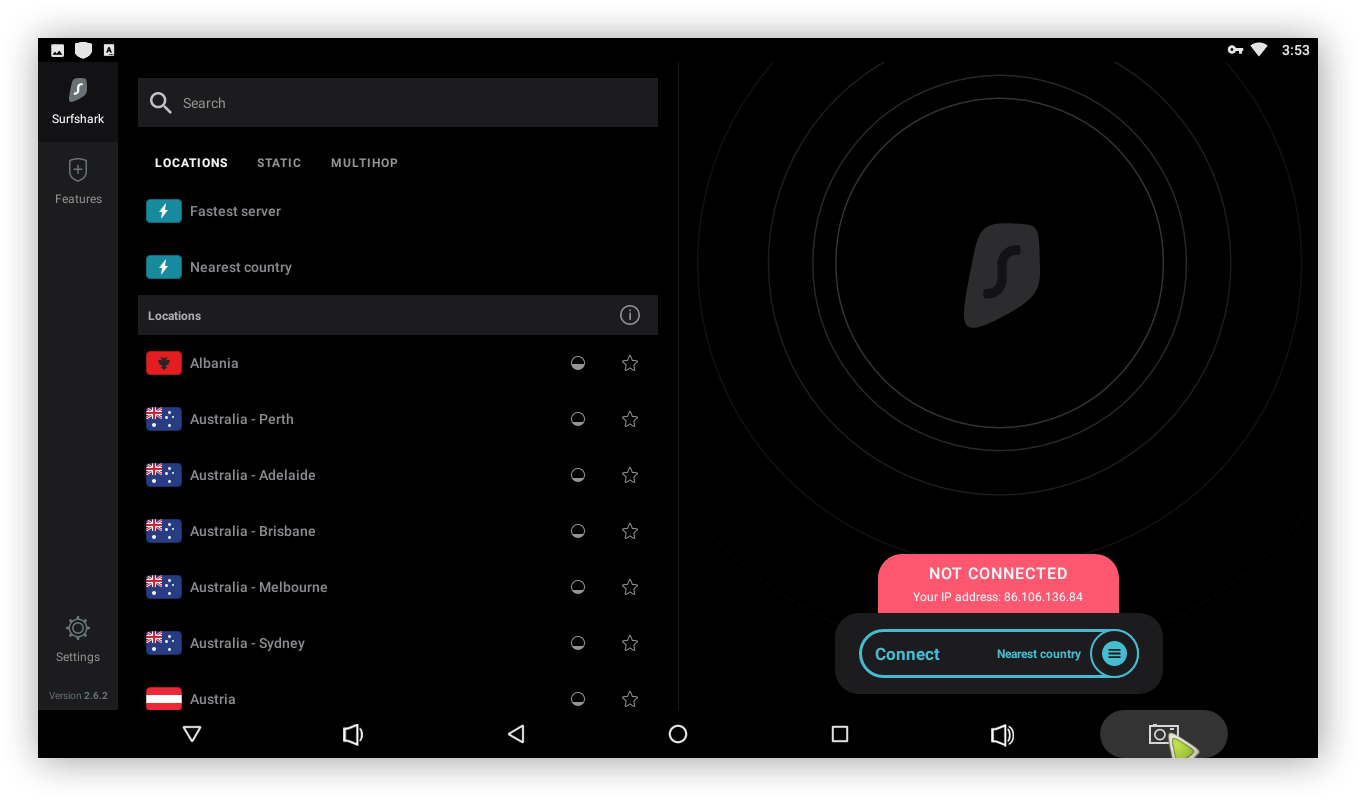 3. Click "Connect" and that's it!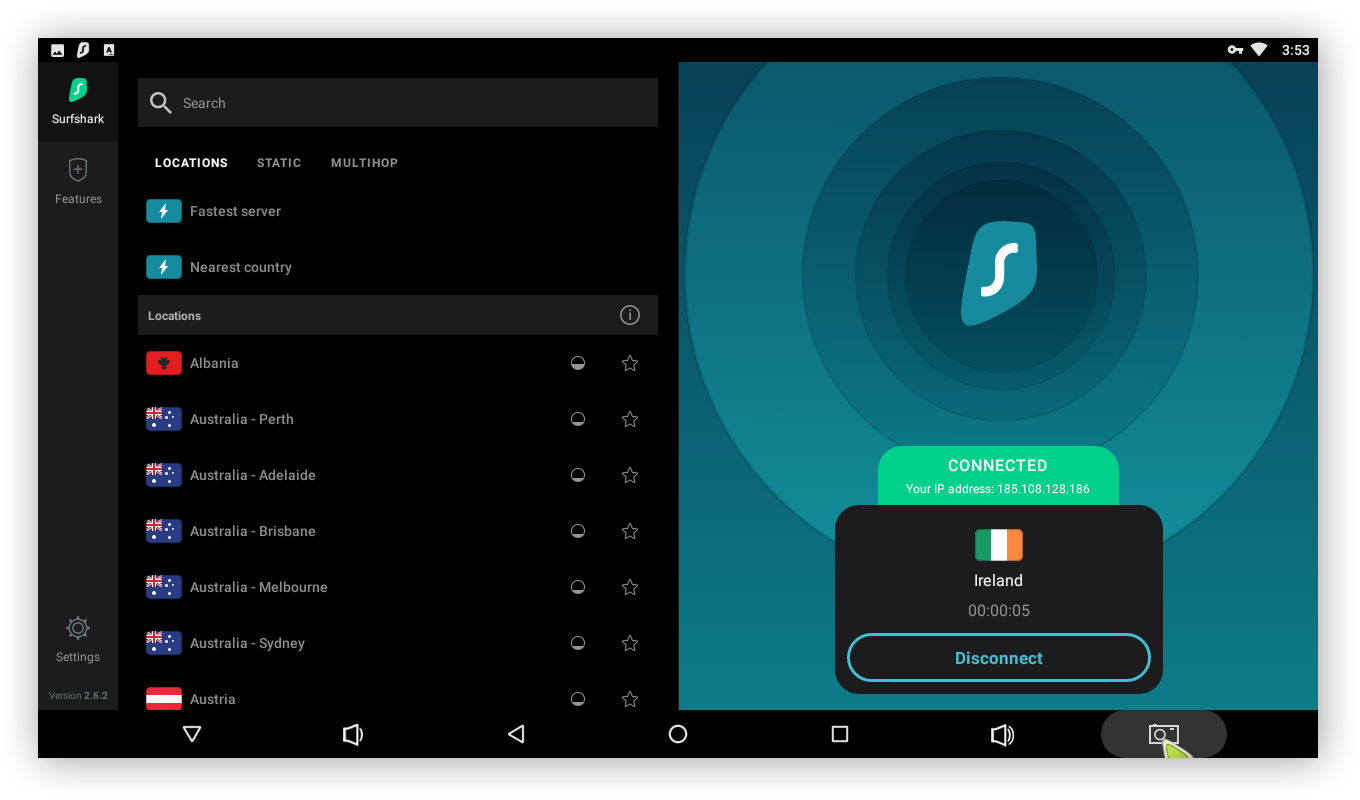 Clicking "Connect" will connect you to the closest, fastest VPN server. However, this may not always unlock the geo-blocked content that you want. If you need to reach content that's available only in a specific country, be sure to connect to a server in that country. 
Yet this may not work for everyone. Your TV or box may be running an older version of Android – older than Android 5 (Lollipop) – or you may not find the app in the store. What can you do then? You can sideload the VPN on your device!
How to sideload a VPN on Android TV (box)?
"Sideloading" is a term for installing an app that's not available on Google Play Store. Sideloading a VPN is more complicated than just getting it from the Store – but only by a little. 
Keep in mind that you should be cautious when sideloading. These apps haven't been tested by Google. Only use software from trusted providers. 
You will need to download special configuration files before you can start working. They come from your VPN service provider. In this example, we'll be using Surfshark VPN to show you how you can do it yourself. 
1. Log in to your Surfshark account on the website and download the configuration files. The website will recommend the files for the server closest to you.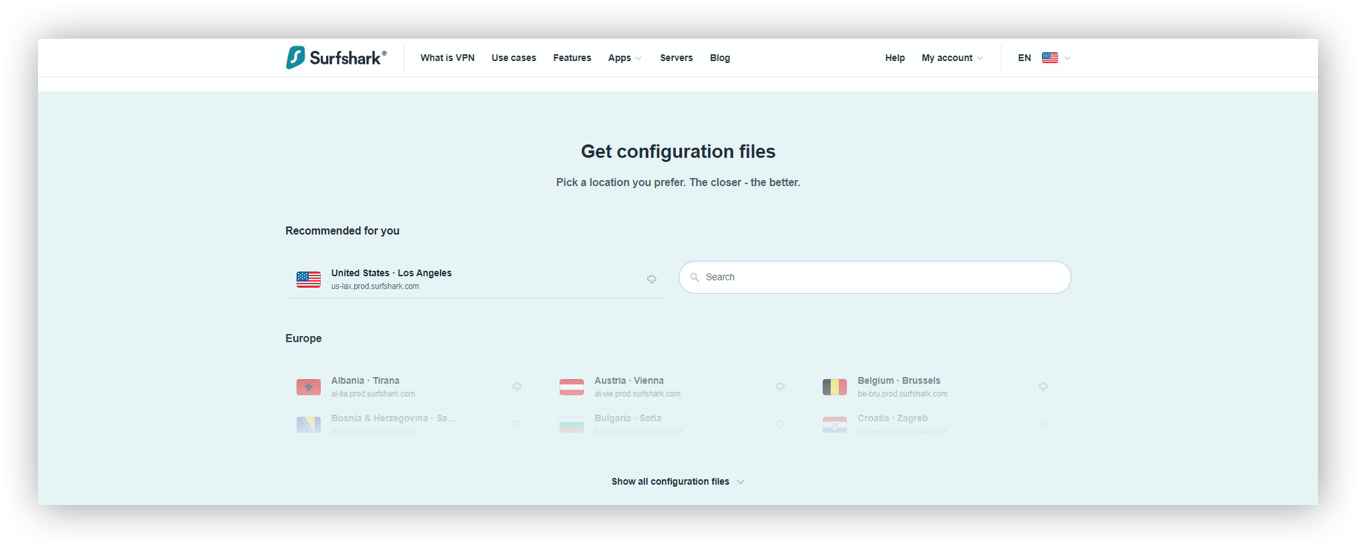 2. Extract the downloaded .zip files anywhere you want.
3. On Google Play Store, download and install the OpenVPN Connect client.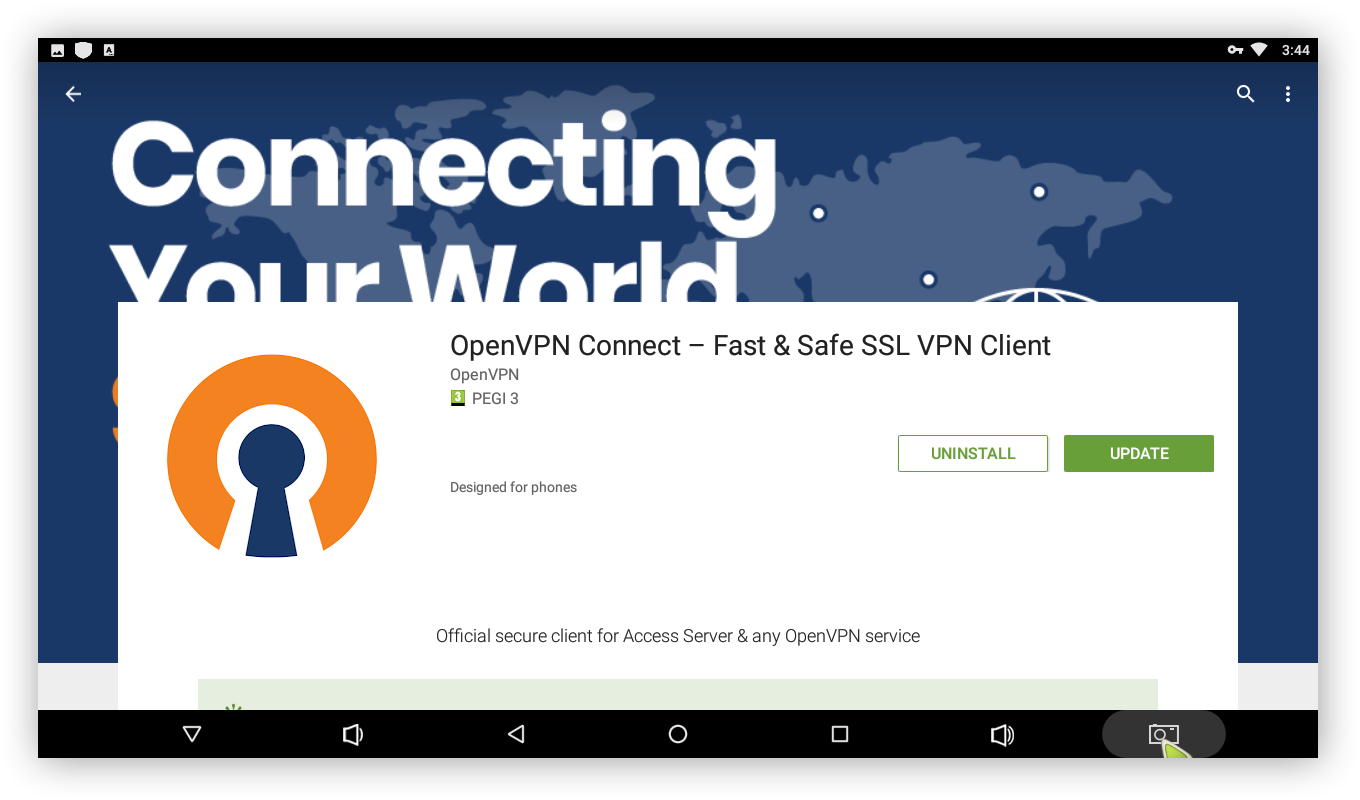 4. Launch the OpenVPN Connect client and select the "OpenVPN profile" option.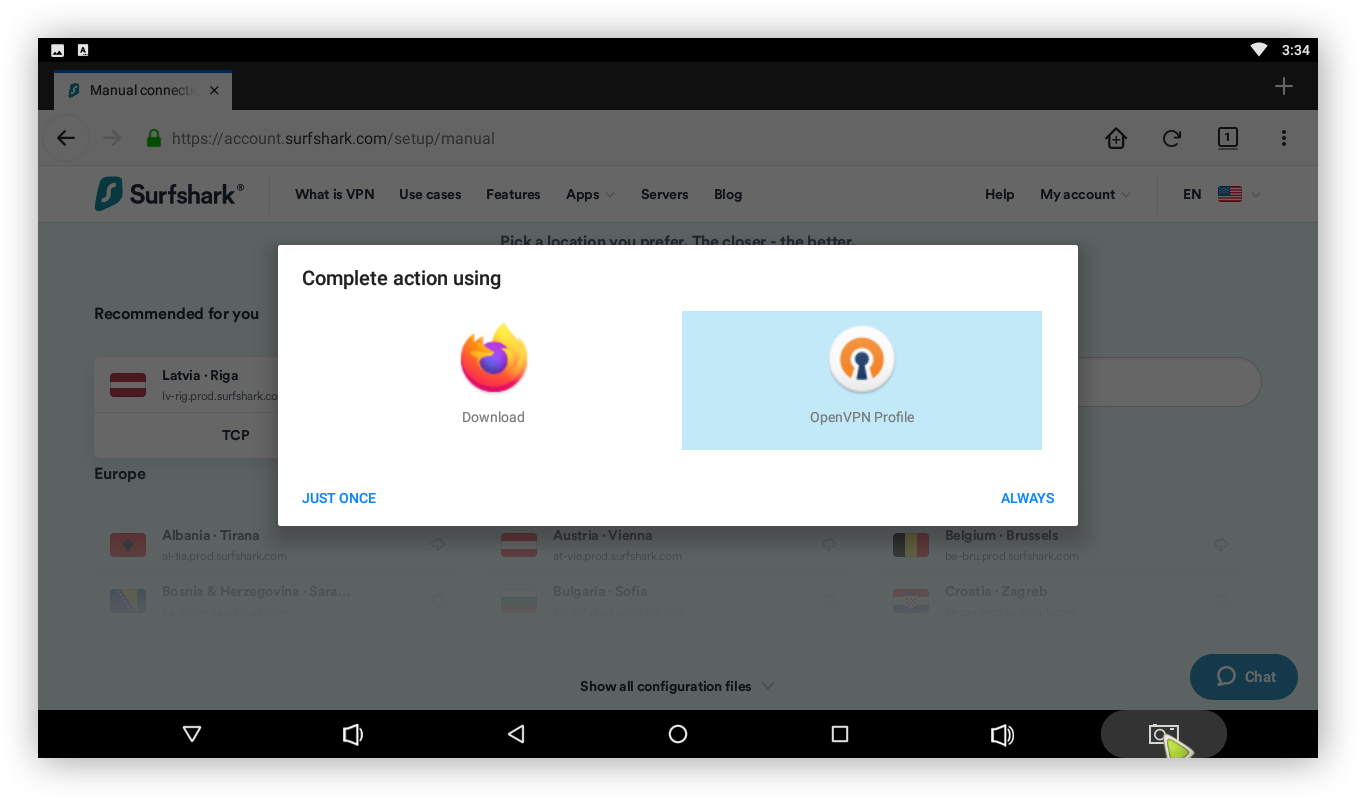 5. Click "menu" on the top left of the app. 
6. Navigate to the folder where you extracted the configuration files and click "Import."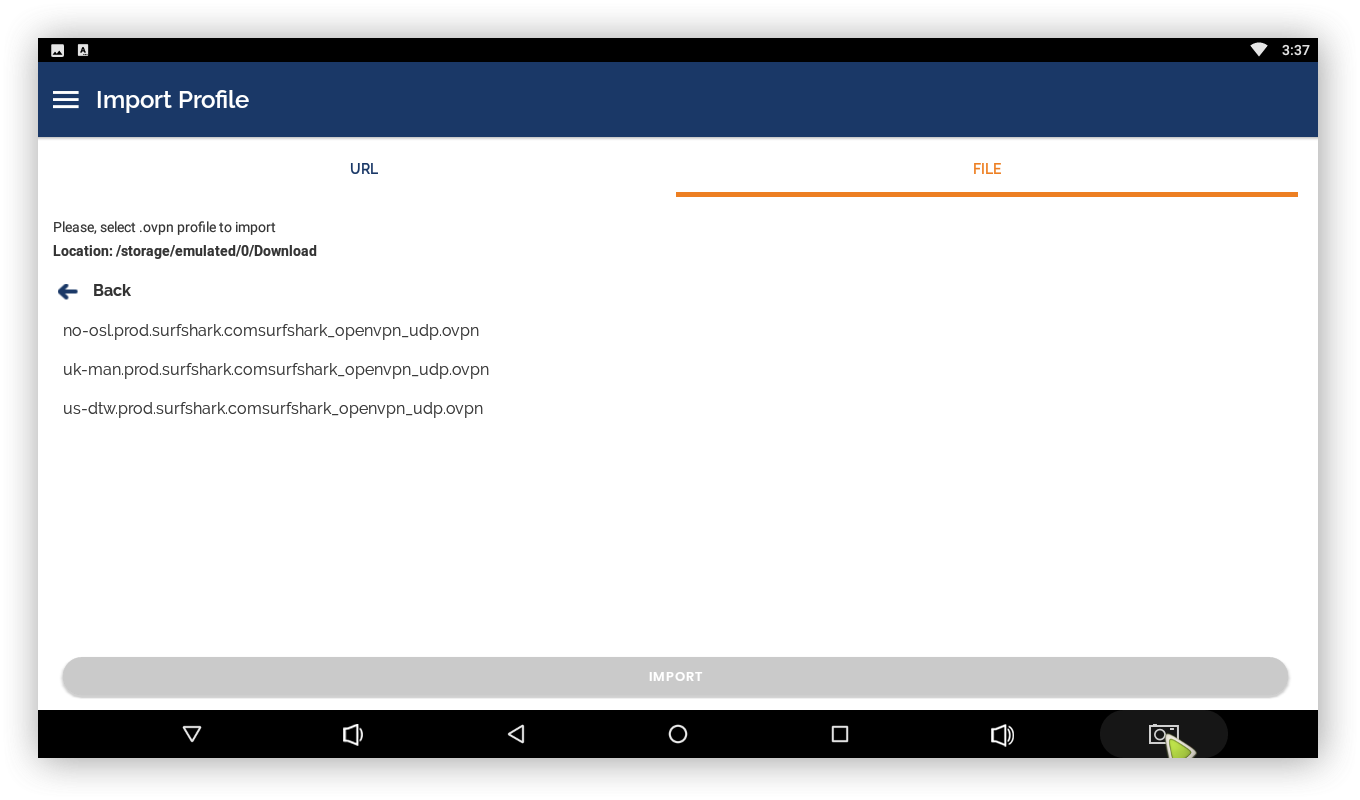 7. Choose whatever "Title" you want. 
8. For credentials, enter the automatically generated credentials shown at the bottom of this page.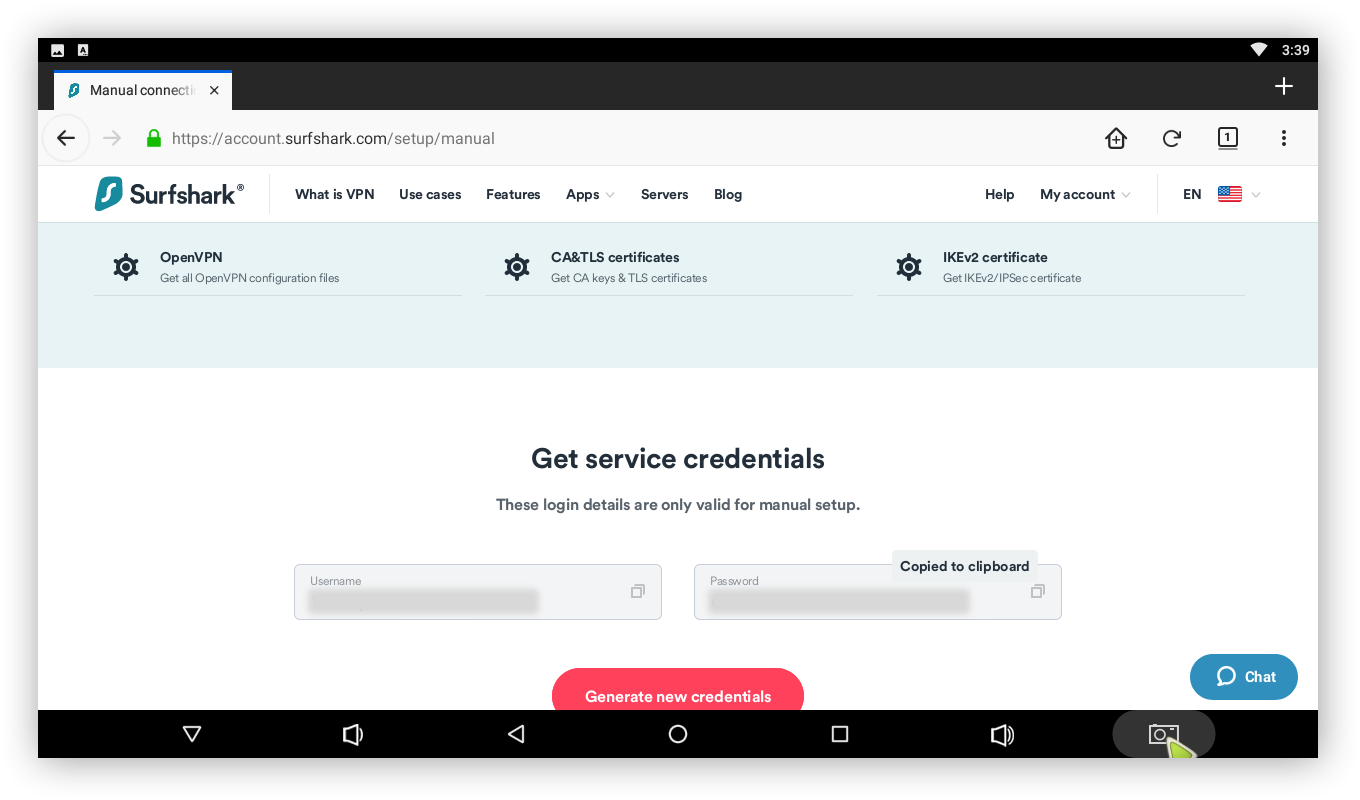 9. After adding the profile, click on it to connect. If you get any trust prompts, accept them.
10. The status should turn green after you establish a connection.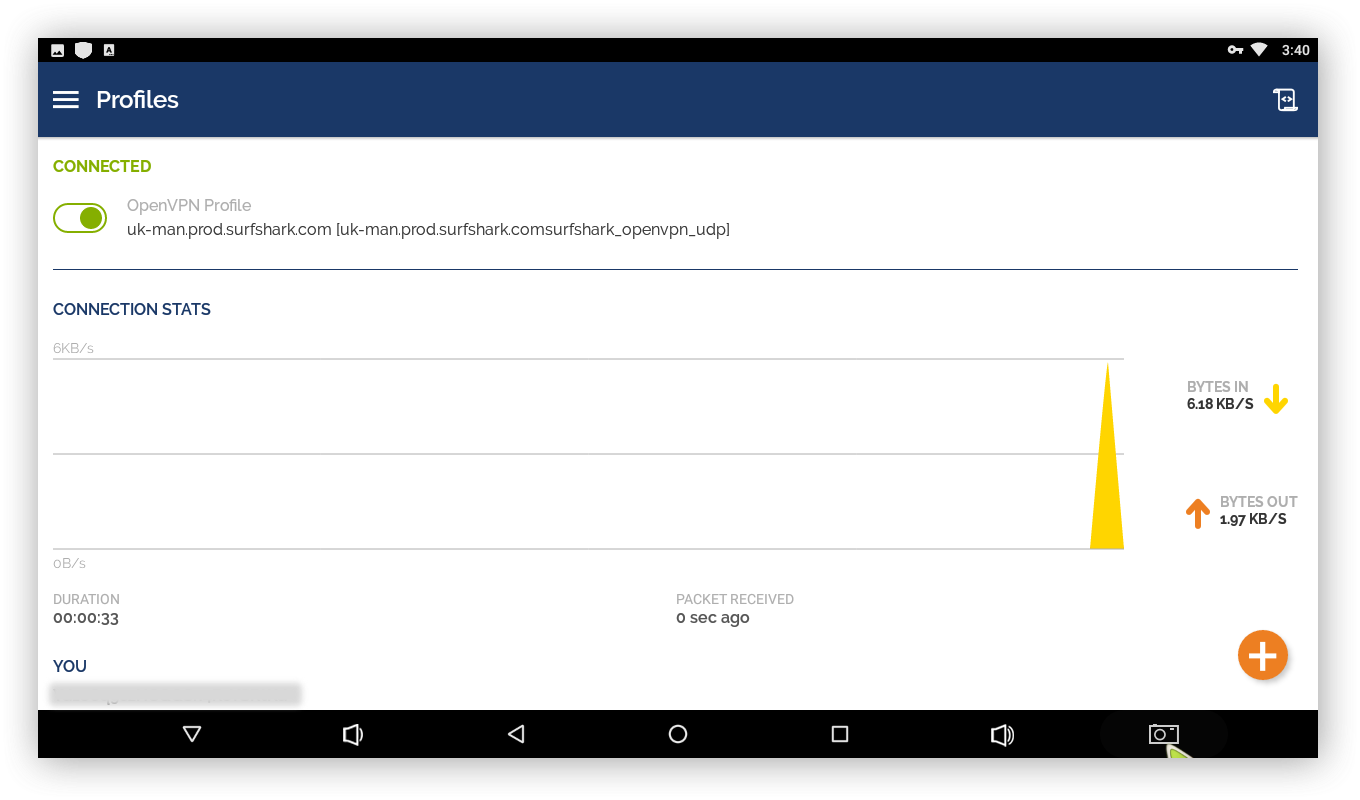 11. That's it!
A secure VPN protection will keep your DNS and IP hidden. To check for DNS and IP leaks, visit this page. In any case, your connection should now be established, providing you with all the benefits of a VPN. Speaking of which, what are those benefits? 
Do I need an Android TV VPN?
Whether you have an Android TV or an Android TV box, you need a VPN for your device. Here are the three main reasons why:
1. Unlock services
Streaming services are very popular these days. Yet their full content is not accessible to everyone. Due to licensing agreements, you may pay subscription fees without being able to watch every show and movie in the library. A VPN can overcome these restrictions and unblock content on Kodi, Netflix, and others. 
2. Protect your devices
The "smart" part of your smart TV comes from the internet. However, that same internet connection opens up your devices to hackers and other threats. A VPN adds a good layer of protection to your TV.
3. Bypass throttling 
It's not only hackers that you should be worried about. "Internet throttling" is when your Internet Service Provider (ISP) intentionally slows down your connection. They often do it when users stream video or download files. But a VPN can mask your internet activities. That way, the provider will not know when to throttle your connection, and you'll be able to enjoy the full capacity of your internet. 
In summary   
Android TV is a great choice when it comes to smart television. Yet making it even better is only three short steps away. Improve your experience by getting an Android TV VPN. Watch safely, watch more!