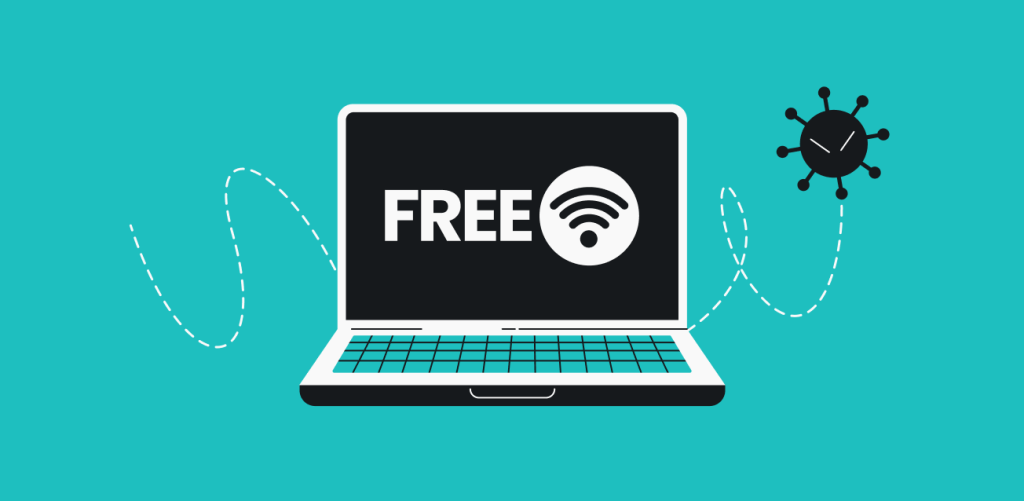 The best thing about public Wi-Fi is that it's easily accessible and free. But it comes at a price. Free internet hotspots are unsecured, and while a VPN can help with that, it's finding those hotspots in the first place that's hard. That's why, in this article, I'll outline four methods to get free Wi-Fi and how to protect yourself from the dangers that come with it.
Method 1:
look for free Wi-Fi hotspots at the usual places
Cafes, airports, hotels, parks, restaurants, bars, museums, bus or train stations, and even theaters and cinemas often offer their guests, customers, and passers-by free internet access. Look around and try to find the nearest place that could potentially have a free Wi-Fi hotspot.
Note: don't forget that free Wi-Fi is a playfield for hackers. The best way to avoid trouble is to use a VPN.
Connect to a VPN, secure your internet traffic, and browse anywhere with peace of mind.
Method 2:
turn
your phone into a Wi-Fi hotspot
This method is especially useful if you're traveling with someone else. Say your friend has mobile data, and you don't. Instead of asking them to Google everything for you, ask them to turn on Personal Hotspot on their phone. Voilà, now you both have Wi-Fi.
How to turn on
a
Wi-Fi hotspot on Android
Swipe down from the top of the screen to open your Quick Settings

;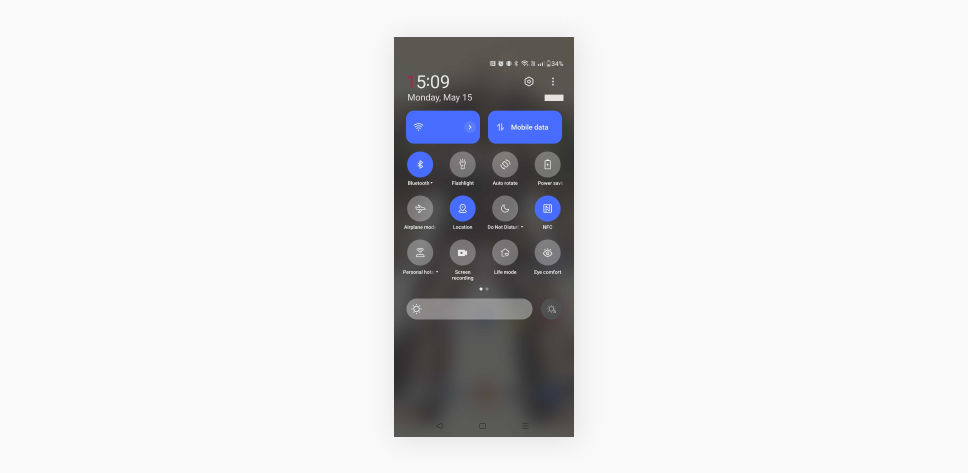 Tap Hotspot

—

you may need some setup if this is your first time

;
If you don't find Hotspot, tap Edit at the bottom left, then drag Hotspot into your Quick Settings

;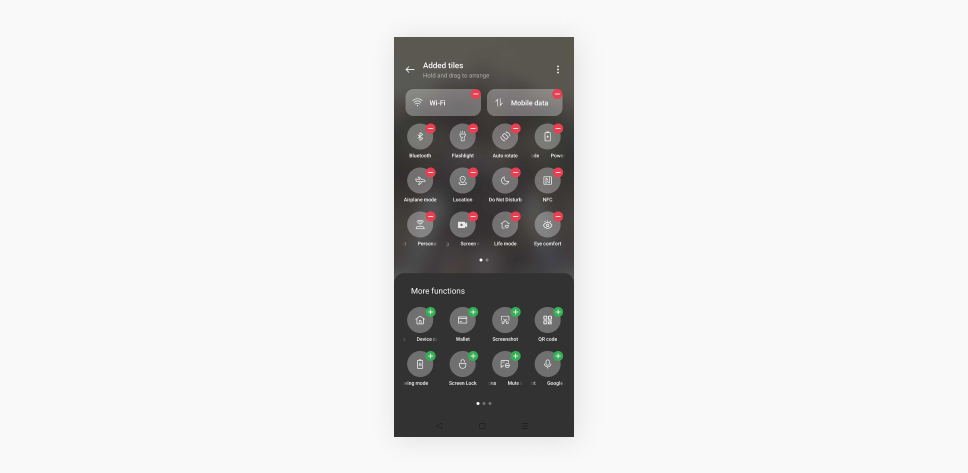 Connect to your new Wi-Fi hotspot.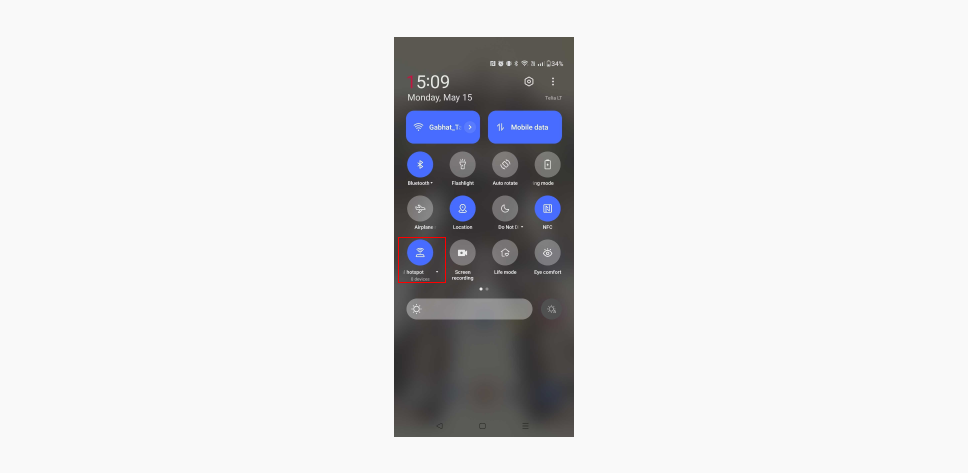 How to turn on
a
Wi-Fi hotspot on iOS
Go to Settings

—

Mobile Data

;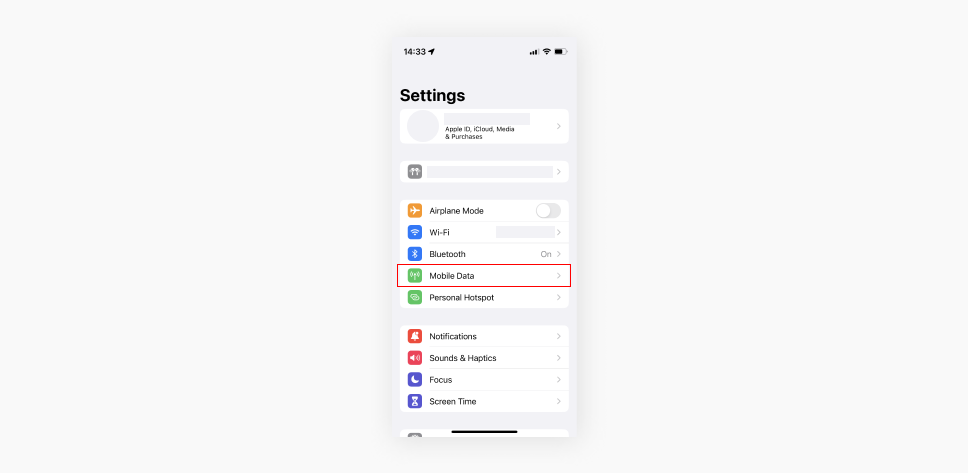 Switch the Mobile Data toggle to enable it and tap on

the

Personal Hotspot tab

;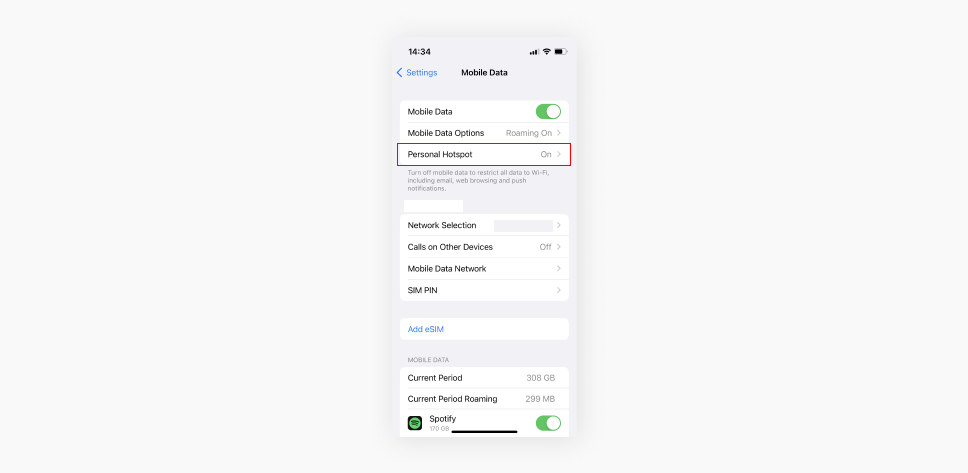 Change your Wi-Fi password to the most suitable one for you and ensure that "Allow others to join" toggle is green!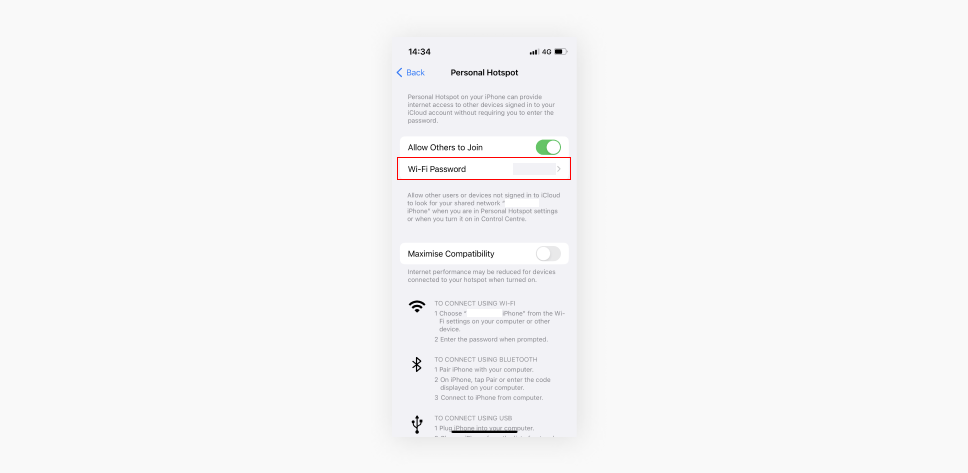 If these tricks don't work for you, there's also the option to get Wi-Fi apps.
Unlock more insights — join our newsletter
Method 3: free Wi-Fi apps
There are several free Wi-Fi apps that can help you find free Wi-Fi. Are there apps that actually give you free Wi-Fi? No, but this is the next best thing: employing a database of free Wi-Fi hotspots.
How does this work? All of the apps below have the same function — they find passwords of open networks or ones that aren't adequately protected. Usually, the content is user-generated. It means that users themselves add and share the credentials of the available networks.
However, before I go on, I have to warn you that free things typically come with a less obvious cost. For example, hackers can steal your bank account information through unprotected networks.
Such online dangers are avoidable as long as you don't log in to your bank account or share sensitive material while on public Wi-Fi. If constantly looking over your shoulder sounds tiring, stick with a VPN like Surfshark instead. It will do all the protective work for you.
To answer what is the best free Wi-Fi app, I present you with four options.
Wi-Fi Free Spot:
the
best choice for the
US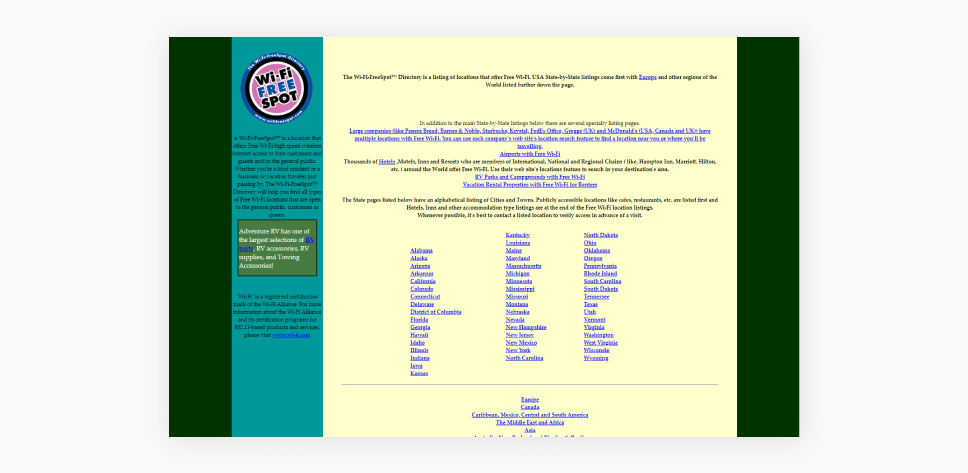 Wi-Fi Free Spot lists every available public location (by state > city/town > place). You'll need an internet connection to access the directory for the first time. Don't get turned off by the website design. While it is a little outdated, you'll find that its information is valuable.
Features:
Allows you to click on a state and city to find information;

Also offers Canada and countries from other areas, such as Europe and Asia

.
Wi-Fi Map:
extremely
convenient for travelers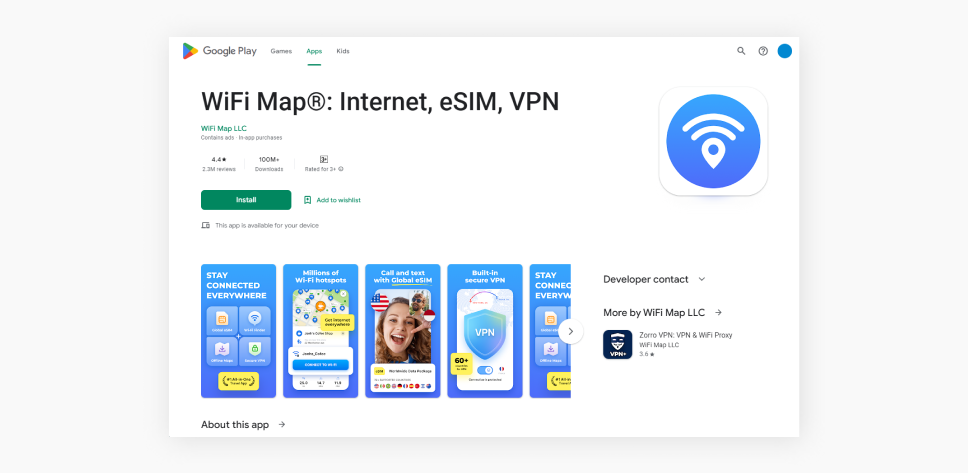 This app offers a significant number of free Wi-Fi spots located all around the world. You'll be able to find free Wi-Fi in different airports, hotels, villages, towns, and cities. Wi-Fi Map is available for Windows users. You can also download this app for Android and iOS operating systems. A paid Pro version is also available, allowing you to download an offline free Wi-Fi map. What's more, the app allows you to share your internet with Facebook friends.
Features:
Over 200 available countries;

100 million free hotspots network;

1 billion connections;

Paid Pro version available.
Wi-Fi Finder:
w
orks perfectly offline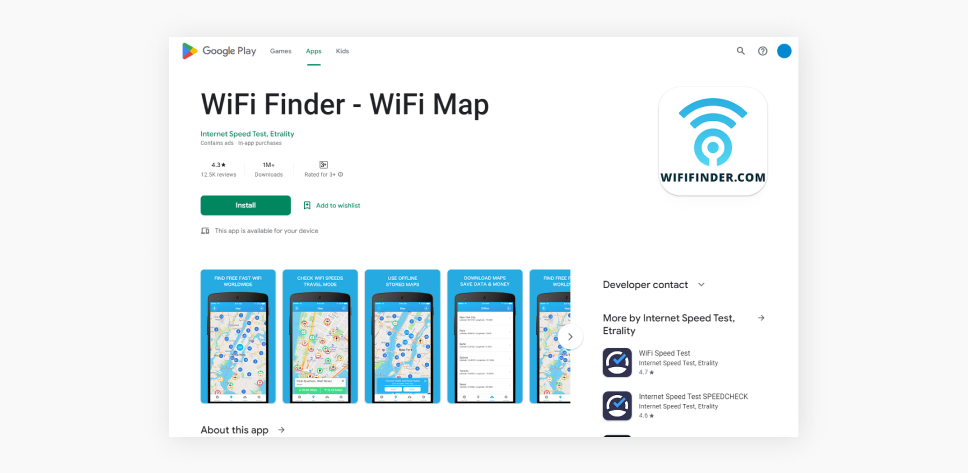 Wi-Fi Finder is another great app that allows you to find Wi-Fi wherever you go. It also works offline, which makes it possible to find places you're traveling to and download information on free Wi-Fi spots. They only include verified hotspots, speed, and type of venue.
Features:
Lists over 50,000 cities worldwide;

Ability to share your network;

Works offline;

Over 2 million hotspots.
Instabridge:
g
ives you the ability to add passwords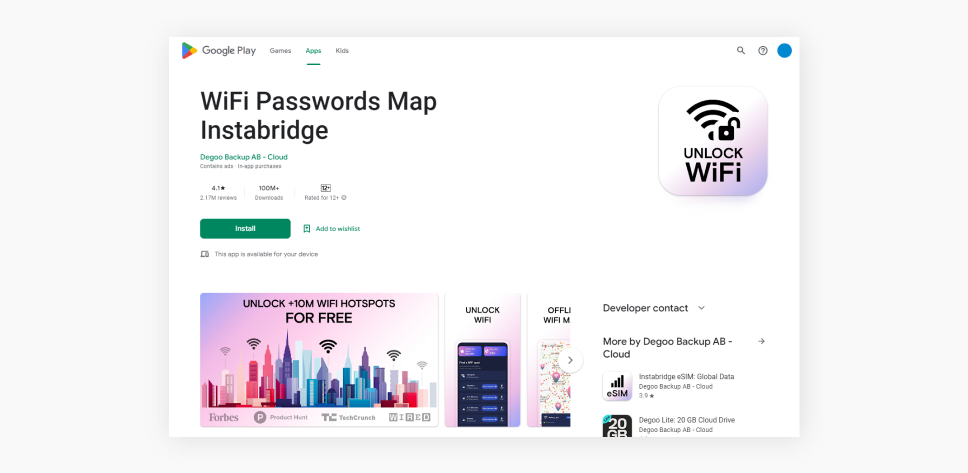 The Instabridge app has a vast database of up-to-date passwords. It allows you to contribute to the content and connect to hotspots created by your Facebook friends or public connections.
Features:
Supports family sharing;

Offline maps included;

Supports WPA3, WPA2, WPA, and WEP;

Provides stats like data usage, popularity, and speed.
It's pretty reassuring to know that you can find internet via an app wherever you go. Still, to make sure hackers can't decrypt your data, you'll need protection beyond these apps (including tricks like limiting your online activity or getting a VPN).
Method 4: "free" Wi-Fi via portable routers
There are also some not-so-free but cheaper ways to get Wi-Fi, including global Wi-Fi network services. These services combine a bunch of Wi-Fi hotspots into a single network and get its users to split the costs.
The result is something like Fon. It offers its users to purchase a portable router and split the bandwidth. The majority is for the user and what's left — for nearby Fon users or even their Facebook friends.
Skyroam is another service that's very similar to Fon. The company offers a travel hotspot Solis, which works in over 100 countries. Users pay a fee and get access to unlimited data.
How can I get free Wi-Fi at home without paying?
You might be tempted to piggyback on your neighbors' Wi-Fi, but piggybacking is illegal in most countries. It's also morally tasteless unless you get permission.
Alternatively, if you already have the right data plan, you can set your phone up as a hotspot for your other devices. You can also use a USB cable to connect your phone to your PC and tether a connection that way.
Another method to get free Wi-Fi at home is the one used by people in every article about repaying college debts before 30: have rich parents who pay for it. The downside of this method is that it's probably too late to start working on it!
The dangers of free Wi-Fi
Public Wi-Fi is convenient. Especially when you're traveling and can't access your mobile data. An open McDonald's Wi-Fi can help you navigate through online maps, buy public transport tickets, or get a taxi.
However, be cautious while using unsecured public Wi-Fi. It's one of the easiest ways for individuals to spy on your online activity and get a hold of your data.
The tools used to sniff your online activities don't have to be sophisticated. The traffic that flows through an open Wi-Fi network is usually unsecured, which means it doesn't have the type of encryption required to protect your internet data. If you decide to send sensitive information like credit card numbers, passwords, or texts through an unsecured Wi-Fi network, it provides an easy target for malicious agents.
5 tips on how to stay secure on public Wi-Fi
The good news is that you can keep your data secure and easily avoid most dangers. Here's what you have to do:
Get a VPN
A VPN encrypts your data and hides your IP address wherever you go. It's the most reliable way to ensure that your data is protected.
With a VPN, you won't have to worry about sharing personal information via Facebook's Messenger app. So, we highly recommend you have one on at all times (especially when connecting to public Wi-Fi!).
And hey, why not give Surfshark a go? We offer the most reasonable prices in the market (+ a 30-day money-back guarantee), and you can use it on any number of devices!
Limit your online activity
What that means is that you shouldn't log in to highly sensitive websites, e.g., bank accounts. Also, you shouldn't share sensitive personal data when connected to an unprotected network. Finally, make sure to turn off sharing services when not in use.
Use HTTPS
When you visit HTTPS sites, you make it a lot more difficult for snoopers to crack your privacy. That "S" at the end stands for "secure." You can improve your security with the browser extension HTTPS Everywhere, created and approved by the Electronic Frontier Foundation (EFF).
Avoid automatic connections
Malicious agents create artificial networks to phish for your data. If you allow automatic connections, it makes their job easier and faster. To avoid this, always confirm the authenticity of any Wi-Fi hotspot you're connecting to.
Create dedicated accounts
Sometimes, free Wi-Fi networks ask for your credentials. Usually, the providers gather users' data and then sell it to marketers. So, you should create a separate email account for such purposes. It's safer, and you can avoid all of these spam messages afterward.
Bottom line:
g
et free Wi-Fi effortlessly
So, you can finally say adios to your free Wi-Fi-seeking problems. Just look out for popular gathering places, ask your friend to turn their phone into a hotspot, or use apps that help you connect to public Wi-Fi. Where there's a problem, there's a solution.
And don't forget — whenever you're out and about, you need to protect your internet traffic (including messaging apps, social media information, and banking credentials) from snoopers and your ISP (Internet Service Provider).
FAQ
Can I get Wi-Fi without an internet provider?
Yes, you may get a Wi-Fi connection without an internet provider by using public Wi-Fi.
Is free Wi-Fi possible?
It is. You can search for free Wi-Fi in public spaces such as cafes, restaurants, train stations, airports, etc. You might also be able to use free Wi-Fi at your workplace if it has it.
Are password-protected public networks secure?
Even password-protected networks are full of dangers. It's easy for someone to listen in and capture your data when you use a public Wi-Fi network. It's so easy that there are Youtube tutorials on catching data on open Wi-Fi!
What is fake public Wi-Fi, and is it dangerous?
Fake public Wi-Fi hotspots are usually named after a nearby hotel or restaurant like "McDonald's" or "Starbucks." They will be password-unprotected so you can easily connect. If you do, the hackers can start capturing your web traffic. While you're on their network, hackers can install packet-sniffing software on your device to collect your data. Some apps can spy on you even if you uninstall them.
How do you get free Wi-Fi anywhere without a password?
Most public Wi-Fi connections don't require any password. If it does, you can ask for the password of the person that works there. Wi-Fi passwords are also usually shared with the customers on receipts or near the counter. 
How to
create
your own Wi-Fi?
The easiest way to create your own Wi-Fi is to use your phone as a mobile Wi-Fi hotspot. You're already paying for the data plan, so the internet connection part is sorted. And most smartphones have an easy Wi-Fi hotspot setup. 
To get instructions on how to do it on Android or iOS, scroll back up!
The other, more expensive option is to get a portable router from your regular carrier. Those come with their own SIM cards and give you internet access wherever you go.
And if you have a cable internet connection at home, the router should also have Wi-Fi. 
How do I get temporary Wi-Fi?
The best way to get temporary Wi-Fi is to host a mobile hotspot on your smartphone. It's very easy to do so — see the instructions in this blog.