Denmark VPN: The key to accessing your favorite content
Get a Danish IP address
Keep up with your favorite TV shows
Stay safe on public Wi-Fi
Evade geo-blocking
Get Started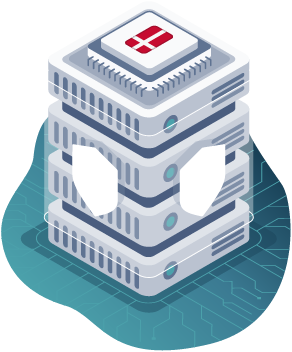 Why use a VPN in Denmark?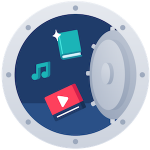 Unlock global content with no security worries
Let's say you're in Denmark; however, your ISP doesn't have to know that. Use a VPN in Denmark to see what US Netflix, Disney+, BBC, and other non-global media platforms have to offer.

Neither your ISP nor anyone interested in collecting and selling your data will be able to track your activity and location.

Access Danish TV anywhere, anytime
When you're abroad, a local ISP might be restricting access to dr.dk, a wonderland of Danish TV and radio. Get a VPN, and don't miss any episodes of "Gift ved første blik" and other shows!

And who could forget Danish Netflix? You should be able to catch up with The Rain even when you're thousands of kilometers away.
VPN in Denmark: Your questions answered
Is VPN legal in Denmark?
Yes, it is. VPN restrictions are usually more prevalent in countries where governments impose strict censorship on citizens' online activity. Denmark clearly doesn't fall into this category.
Is torrenting in Denmark safe with a VPN?
As long as a VPN hides your IP address and makes your browsing experience fully anonymous, you should be good.
That's why we don't recommend using free VPN services — they log your data, which can result in third-party interference, malware, traffic leaks, tracking.
How to get started with a Danish VPN?
It's super easy. To get a Danish (or any other country's) IP address, follow these steps:
Download an app on your computer, phone, or any other device that a VPN provider allows.

Sign up for a plan that satisfies your needs.

Connect to any server you desire and enjoy unlimited online freedom.
How much does a VPN cost?
Fair question — we don't want our money to go to waste. Surfshark offers the best value in the market; prices of other VPN providers range from around €4/month for a 1-year plan, but most VPN providers offer lower rates on longer (e.g., 2-year or 3-year) deals, as well as 30-day free trials and 30-day money-back guarantees.
More reasons to use a VPN in Denmark
From Copenhagen to Aalborg — one account for your mom, dad, siblings, an aunt, and a friend (well, friends are family!). You don't even have to be connected to the same Wi-Fi. Enjoy Surfshark VPN on phones, laptops, tablets, smart TVs, and gaming consoles.

Be one step ahead when ISPs try to impose online censorship and restrict access to global content when you're at home, or Danish websites when you're abroad. With a VPN, your browsing experience becomes anonymous and, therefore, completely private.
Distance means nothing
Browse anonymously and securely wherever you are in the world