Fast, private, and secure Chile VPN
Get a Chilean IP address
Connect all the devices you want
Secure yourself against online threats
Try it risk-free for 30 days
Get Started
Why use a VPN in Chile?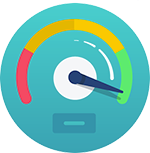 Get a local IP address
A secure Chilean IP address guarantees your online privacy and security while opening up Chile digitally, even when you're traveling.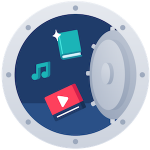 Watch content buffer-free
Stream your favorite content from streaming services like TV Chile, CNTV, Canal 13, Chilevisión, TV+, and many others without having to wait for anything to load!
Protect your digital privacy at home and abroad
Stay secure online. All your data gets encrypted, meaning you can access any blocked site and mask your activity from your Internet Service Provider or annoying marketing efforts.
Surfshark does not encourage using a VPN in any way that would potentially violate the Terms of Service of other service providers.
FAQ
Is using a VPN legal in Chile?
Yes, it's legal. However, this doesn't mean that you can use a VPN for committing a malicious act. All laws should still be followed when you are connected to the internet, even when all of your activity is private.
Can you be tracked if you use a VPN?
That depends.
If you're using a reliable VPN that has strong encryption and industry-leading security protocols, you are exceedingly difficult to track. However, it's rare that a free VPN would offer that.
On the other hand, you should mind what you post online. Even if your VPN is reliable, posts on social media, forums, or other websites can reveal a lot about you. So if you want to be hard to track, think before you post.
Are free VPNs reliable?
Generally, they are not.
Some legitimate VPN companies offer free plans. They are very limited, but usually have strong security practices.
Completely free VPNs, on the other hand, are not to be trusted. Maintaining expensive VPN infrastructure and employing people needs to be funded. If they are not getting paid by you, that means they might use your private information to make money. It defeats the very purpose of getting a VPN, because you will be considerably less private.
A Chilean VPN you can rely on
Surf the internet worry-free with a VPN
Try Surfshark for 30 days with our money-back guarantee