Venezuela VPN to unblock the internet
Get access to the open & free internet
Unblock Twitter, YouTube, and Facebook
Avoid government censorship
Save mobile data with the free CleanWeb adblocker
Get started
Why use a VPN in Venezuela?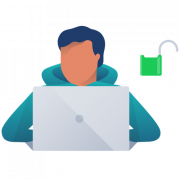 Unblock websites
Unblock websites like Facebook, Twitter, YouTube, and Periscope. In Venezuela, sites that relate to foreign exchange rates, media outlets, or social media are often blocked. Access them all with a Venezuela VPN.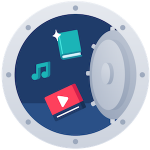 Access international content
In Venezuela, a lot of international content is not available. If you want to watch foreign Netflix, HBO, Hulu, or access any other sites, you need a reliable VPN that will protect your traffic and unlock these sites.
Protect your freedom of speech
Current political situation in Venezuela means you cannot freely speak your mind online. Mask your identity and protect yourself with a VPN so that you can exercise your right to freedom of speech.
Access any blocked site with a Venezuela VPN
Get a special discount today
Questions and answers about Venezuela VPN
Is it illegal to use VPN in Venezuela?
VPNs are legal to use in Venezuela. However, please note that you still have to abide by the laws of your jurisdiction.
Which VPN works in Venezuela?
Try Surfshark! Due to our vast server network worldwide, we work anywhere in the world. You get great speeds and reliable connection, plus, you become private and secure online.
How can I use VPN in Venezuela?
First, sign up for your account. Then, download the apps you want to use – you can connect as many devices as you want! All you need is one Surfshark account. After that, it's easy sailing: simply click Connect and you're using a VPN.
A Venezuelan VPN you can rely on
Freedom report rates Venezuela as 'not free'. By using a VPN, you make sure that nobody can see what you do online - not your Internet Service Provider, not the government, nor any snoopers or hackers.
Secure your connection
Thanks to industry-leading encryption methods and secure protocols, you can be safe online. Simply turn on your VPN and all your traffic is safeguarded by the latest technology.
Bypass ISP speed throttling
Your ISP (Internet Service Provider) can slow down your internet connection if they want to. However, you can bypass throttling if you use a Venezuela VPN.
Each Surfshark account comes with a free CleanWeb feature that prevents malware or phishing attacks. On top of that, it also blocks ads and trackers which can help you save a lot of data when you browse.
Protect your privacy with a Venezuela VPN
Try Surfshark with a 30-day money-back guarantee