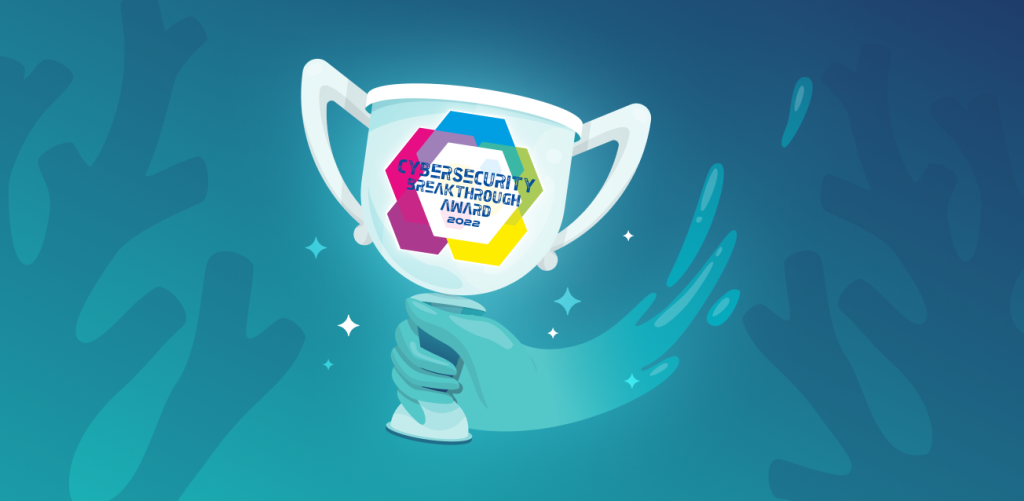 We are delighted to announce that Surfshark Nexus has been named the "VPN Solution of the Year" in the 6th annual CyberSecurity Breakthrough Awards program! It's said that "bad news travels at the speed of light; good news travels like molasses." We're here to change that by telling you all about our good news at lightning speed, which is also the speed of Surfshark VPN. 
What is CyberSecurity Breakthrough?
CyberSecurity Breakthrough is an organization that identifies the top companies, technologies, and products in today's global information security market. 
It is a part of Tech Breakthrough, a platform for global tech leadership and innovation. The CyberSecurity Breakthrough Awards give companies and products a platform to showcase their accomplishments in categories like Cloud Security, Threat Detection, Risk Management, Fraud Prevention, Mobile Security, Web and Email Security, UTM, and Firewall.
What brought the victory home?
Nexus – our newly-implemented technology that connects all existing Surfshark VPN servers. It received a trophy because it's the next big thing in the VPN industry.
By introducing this functionality, Surfshark is not just improving its service but also the users' online privacy, taking the VPN game to the next level.
What is Nexus?
Nexus is a VPN innovation built on the SDN (Software-Defined Network) technology. Users can switch between IP addresses without losing connection to their apps. Once connected to Surfshark VPN, users select the preferred exit location. Then, they're linked to the closest Nexus entrance point, which gives them the IP address of the desired exit site.
Besides that, Nexus enables Surfshark to create brand-new features, such as:
An IP Rotator.

Changes the user's IP address on the chosen location every five to ten minutes without disconnecting from the VPN;

A Dynamic MultiHop.

This feature will enable users to select their VPN entry and exit destinations.
Good news can only come from good practice, and our Nexus technology reflects that. It guarantees the fastest performance and increased security for our users. And for us – an award-winning innovation that drives us to move forward.
What's next?
By adding this new Nexus technology, Surfshark proves its dedication to constant growth. For now, we will cherish the fact that the CyberSecurity Breakthrough organization entrusted us with the "VPN Solution of the Year" award. And we will continue implementing new tech to humanize digital security and make it accessible to all. Who knows what the future holds?