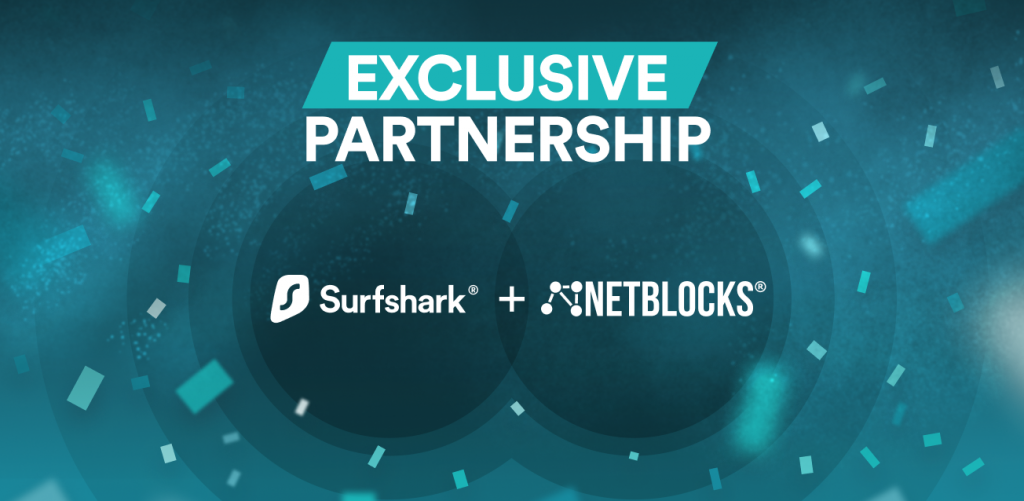 We are proud to announce Surfshark's new partnership with NetBlocks. As a watchdog concerned with digital rights, cybersecurity, and internet governance, their interests align with ours, especially in researching online censorship.
What is NetBlocks?
NetBlocks is an independent and non-partisan organization that constantly reports on internet blackouts and social media censorship. Their mission is to bring awareness and gain more routes to spread the news of the disruptions happening worldwide.
Surfshark strongly believes in this, and alongside being a VPN developer, reports on such issues constantly, touching on country-specific issues, wider trends in censorship, and producing deep reports on the subject.
What does this partnership mean?
Surfshark and NetBlocks understand the importance of open and free internet for all. Via our new partnership, we'll be able to bring greater awareness and understanding of the threats to our online freedom. At the same time, we'll also be able to talk in greater depth about the tools to counter it. For example, a VPN can overcome most disruptions such countries impose, be they IP (Internet Protocol), DNS (Domain Name System), or Deep Packet Inspection-based. 
During the partnership, both sides will share their expertise and best practices as well as support one another on the topics of internet freedom and mapping internet shutdowns. 
By partnering with NetBlocks, we at Surfshark once again prove our commitment to covering the subject of internet censorship. Together, we will elevate accurate and detailed reporting on the restrictions on online freedom in even better detail.