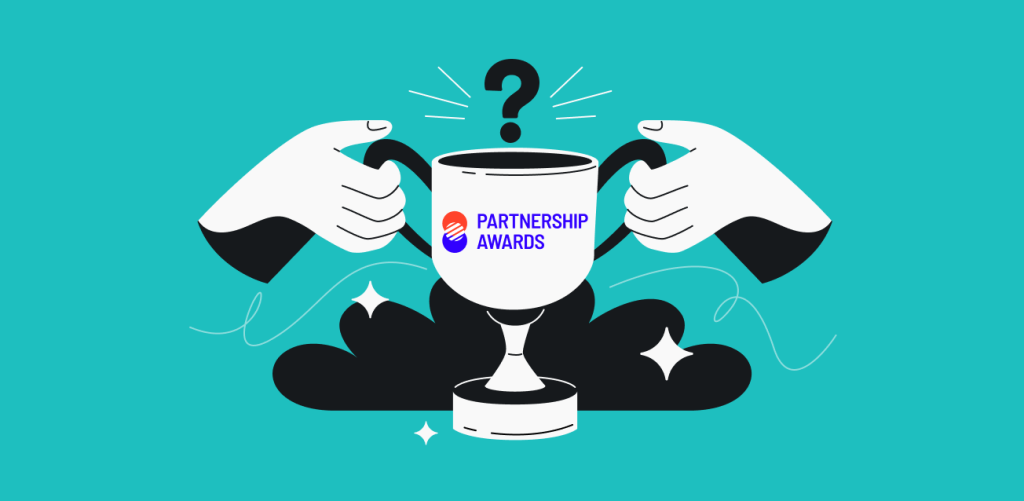 We proudly announce that Surfshark has been nominated in the "Best Always-On Influencer Campaign" category at the US Partnership Awards. Although we haven't reached the finish line yet, discussing such achievements is an honor. So let's dive into the details!
What are the US Partnership Awards?
The US Partnership Awards are about people, companies, and organizations creating and maintaining outstanding outcome-based performance. Additionally, they honor those who establish and sustain loyal, creative, encouraging, and coherent affiliate, brand, and influencer partnerships.
The categories for the awards include Partner Marketing, Performance Marketing, Content, Influencer Partnerships, and others.
What is the "Best Always-On Influencer Campaign" category?
The connection between creators and their audiences is unparalleled. That's why the US Partnership Awards recognize the outstanding influencer partnerships that unite creators and companies.
The "Best Always-On Influencer Campaign" seeks to highlight a continuing creator marketing strategy and implementation that has been successful for a brand, and we hope that our creative, transparent, and influential collaborations will bring the victory home.
Why do we deserve the win?
The key objective that pushes us to have a constant influencer marketing presence is bringing Surfshark to every household worldwide — everyone should have access to safe and unrestricted internet.
To spread the word about our product and our vision, we collaborate with many influencers worldwide. By believing in them and encouraging their creativity, we and their audiences are rewarded with down-to-earth Surfshark VPN ads — from modern rap and Surfshark musicals to date nights and surfing on shark skits.
We're also breaking the "perfect category fits" boundaries. We believe there is a percentage of relevant audience in every category. Therefore we work not only with the biggest tech YouTubers, like Mrwhosetheboss, but also with the famous drag queen Trixie Mattel, or even the well-known ASMR YouTuber WhispersRed ASMR and many other diverse creators.
Technology geeks, drag queens, and even animals speak about us.
And a little bit about the numbers — we've published around 12,000 content units in 2022 alone and increased our global influencer marketing campaign to 101 countries (from 78 at the beginning of the year).
Everything circles around our belief that our product is helpful for everybody. Many people aren't aware of online threats or aren't sure how to take the first step toward their digital safety. Our goal is to change that.
What's next?
This is the first time we have been nominated for our marketing initiatives (hopefully, not the last one), and that's already a huge accomplishment. The awards ceremony will take place on April 3, and we look forward to hearing the results. Hope you are too, and wish us luck!