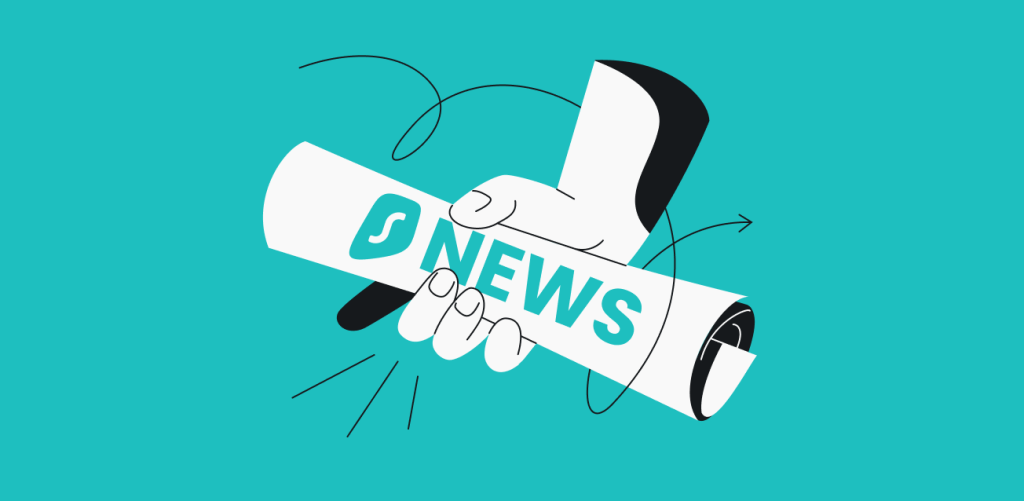 It's end of March, so it's time for another batch of Surfshark news. We have some fresh-from-the-oven app updates, nominations & more exciting stuff this month, so read on.
Webcam protection is now available on Windows!
Our macOS users loved our Antivirus Webcam protection feature, so we're bringing it to Windows! If you use Antivirus and have a Windows app 4.9.0 or later, you can block or allow specific apps to access the camera. In addition, you'll receive notifications when apps try to access it.
Sounds neat? Well, the updates for Windows don't end here, as with the newest 4.9.2 version, we focused on finding a fix for internet connection loss while using VPN issues. Update your app and enjoy the latest additions! 
Surfshark Linux app got boosted!
This month we upgraded the login option via the Linux app. You can enjoy an even faster login process by using your Google or Apple accounts to get into your Surfshark Linux app. As always, we implemented a few bug fixes, so update the app to 1.3.0 & check them out. 
Log in easier using the Chrome browser extension
From now on, logging into the Surfshark browser extension 3.21.0 is even smoother, as you can do that using your Google or Apple accounts! 
Oh, and just a side note: if you're not finding MultiHop in your browser extension anymore, don't worry. The improved Dynamic MultiHop now works on apps. So install that Surfshark VPN app & start creating your server pairs. 
We released our yearly wrap-up of 2022
For the second year in a row, we prepared a report filled with Surfshark's technical, legal, research, educational, social, and other highlights that happened in 2022. If you want to go down the 2022 memory lane, check out our Annual Wrap-up.
We got nominated for the US Partnership Awards!
Another month, another award, right? Well, in all seriousness, this one is a bit different. We've been shortlisted for the "Best Always-On Influencer Campaign" by the US Partnership Awards. 
It's the first time we're noticed for our marketing initiatives, so if you're interested in how we got here, check out this article about our US Partnership Awards nomination.
A glimpse into the future: a big update is coming
Even if not every month is action-packed, we're still working on things behind the scenes. Today we want to give you a glimpse of what's happening behind closed doors. This time, we're very dedicated to what we have going on. 
Of course, we won't spoil this completely, but you'll soon be able to make your VPN connections more personal *wink wink*. So stay tuned for more Surfshark News.