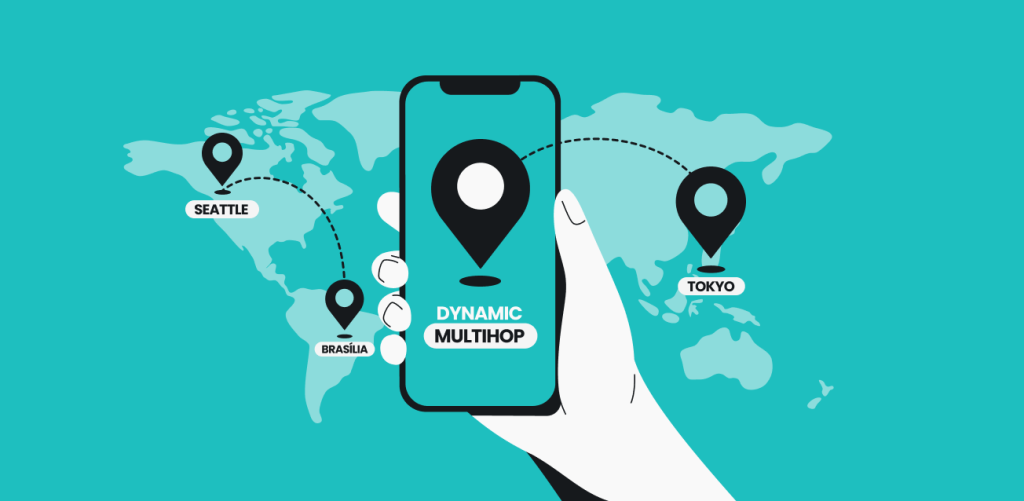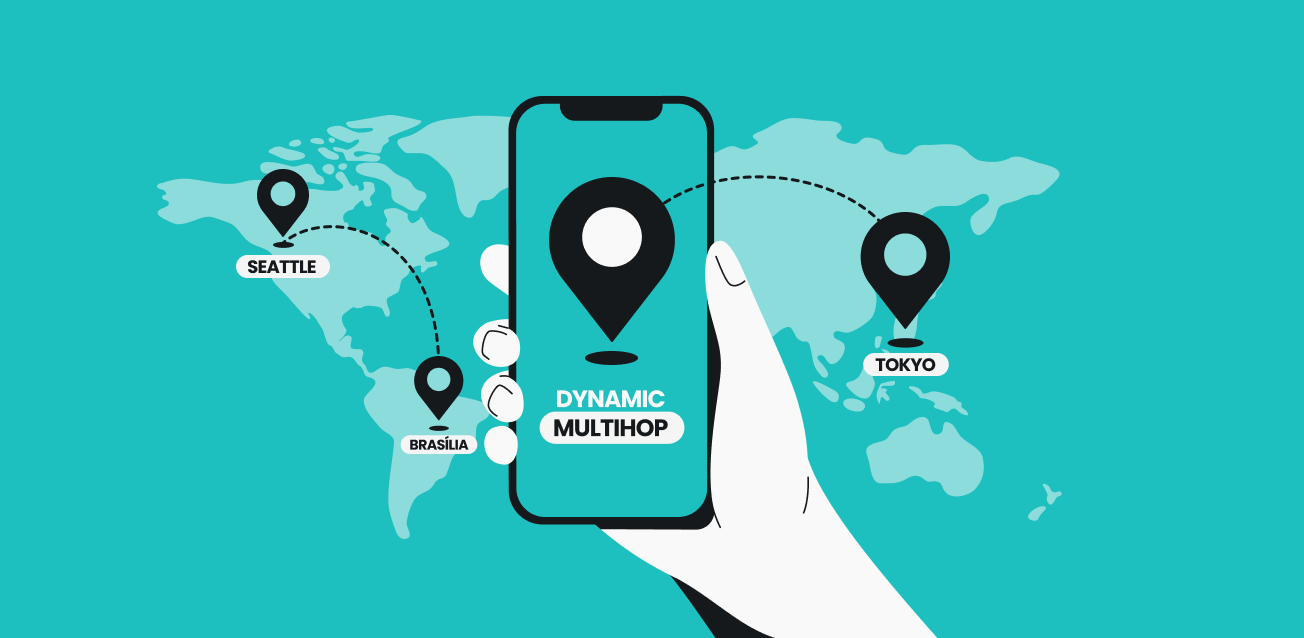 There is no better feeling than announcing news everyone has been waiting to hear. Today we're doing just that by revealing the long-awaited and finally perfected Dynamic MultiHop! Without further ado, let's get into those exciting details.
What is MultiHop?
In simple terms, it's a double VPN service, allowing you to connect via two different VPN servers at the same time. MultiHop makes it twice as hard to track or hack your connection as your info is routed via multiple countries.  
Those who use Surfshark daily know that the MultiHop feature is no news. However, we heard your suggestions and created a brand new Dynamic MultiHop. So what's the difference?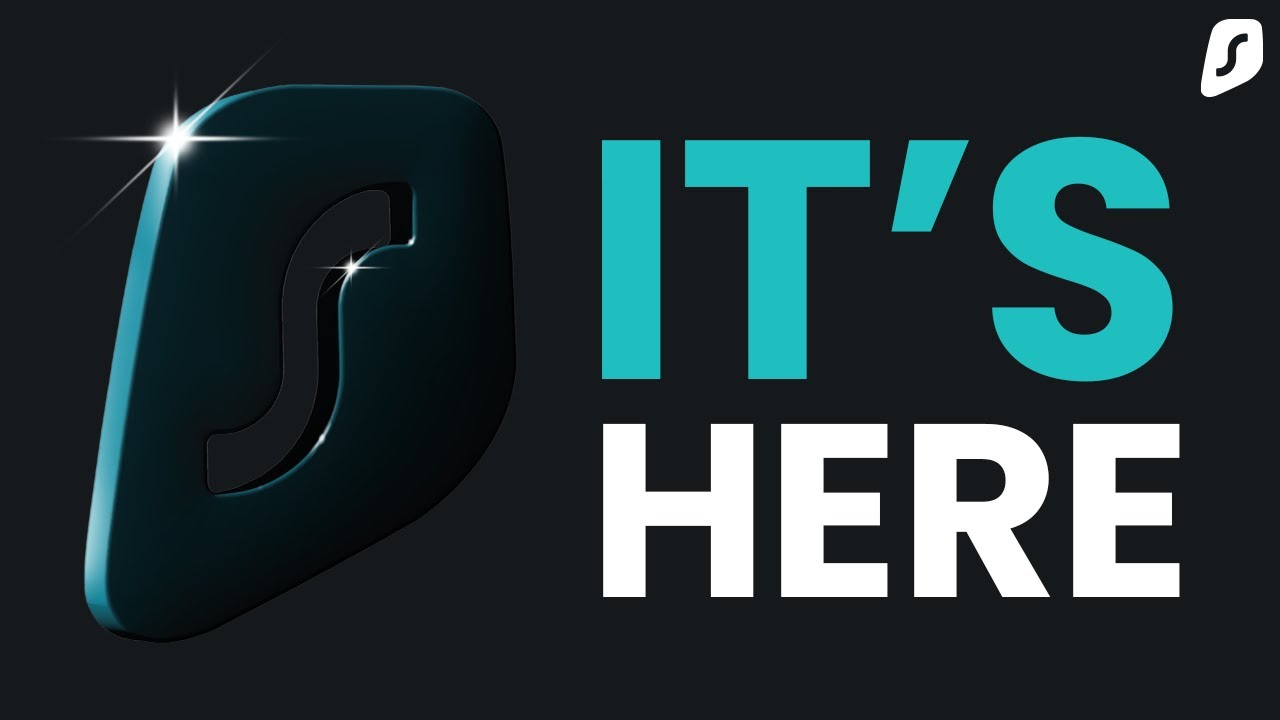 What exactly did we change?
The new Dynamic MultiHop will give you complete customizability of your connection. The old MultiHop offers a list of pre-set server duos. After installing the update, you'll be able to select both double VPN countries from more than 100 server country locations that we offer! 
Besides total customizability, Dynamic MultiHop will give you better security and might improve your speeds.This is because you'll be able to create server pairs with the servers that work best for you.
The options for your unique server pairs are pretty much endless, so forget the old pre-selected double VPN servers and explore the new Dynamic MultiHop. 
How is this possible?
We know that pairing servers worldwide and connecting to them no matter where you are sounds like something out of a sci-fi movie, but this is reality, all thanks to Surfshark Nexus. 
Nexus is a unique Surfshark's VPN innovation. It uses Software Defined Networking (SDN) to connect our VPN servers to a single, global network.  
Once all servers are in the same network, you can connect to any country you want, add another one, change it & get maximum security, as all servers are part of the same network anyways.
The united server network — Surfshark Nexus — improves your experience when using a VPN and makes your connection safer & stronger. Nexus also creates many opportunities for cutting-edge innovations, such as the already existing IP Rotator or the newly presented Dynamic MultiHop.
We worked hard on Surfshark Nexus to make connecting to the VPN easier for you. So is it really that simple to use Dynamic MultiHop?
How to turn the Dynamic MultiHop on?
First of all, you need to have a Surfshark subscription. Second – the Surfshark app needs to be installed on your device, and then all you have to do is open it and press "MultiHop" on the home screen. There you'll be able to select servers, create your connections, and save favorites. It's that simple!
Final note: when should you use Dynamic MultiHop? 
In short, you should use Dynamic MultiHop when you need that extra kick of privacy. Dynamic MultiHop will come in handy if you want more security connecting to your own country, if you wish to stay as far away as possible from government tracking, or if you want to protect your online assets. 
Routing your connection via two servers instead of one might slow down your internet speed (or improve it if your ISP is throttling it), so play around and check what works best for you!