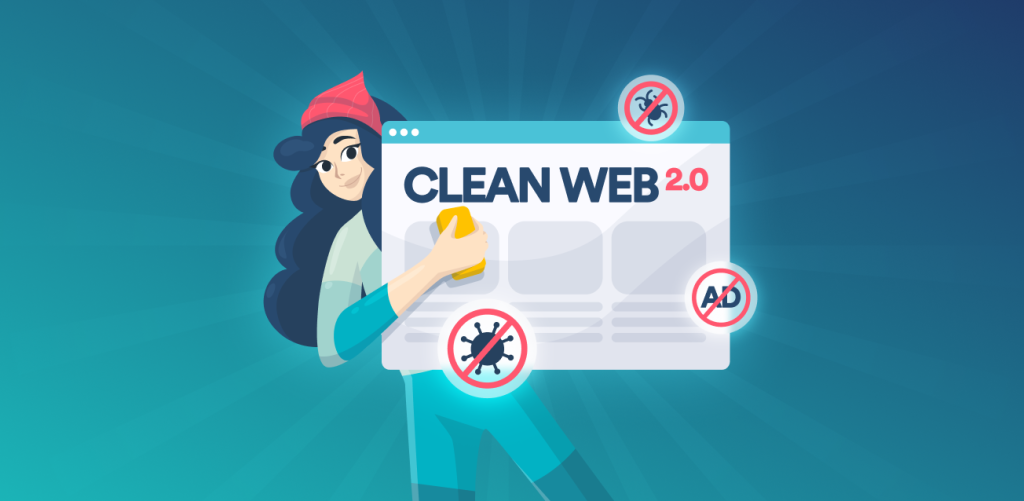 You already know the drill: you ask for an upgrade, and soon it comes knocking on your door. Let us present (drumroll please) — our better-than-ever CleanWeb 2.0! We have been working behind closed doors to provide you with this major update for some time, but today is the day to hold an open house. So, let's get right into it.
Why did we decide to make this update?
Because there's always room for improvement! 
On a more serious note, we went for this change after reading your comments and suggestions. We wanted to improve CleanWeb's overall functionality, allow more customizability, and add more features. 
Since this change is so significant, we created a new ad blocking feature instead of upgrading the existing one.
So what exactly did we change?
First of all, the new CleanWeb 2.0 will be available only via the Surfshark browser extension with a completely new and revamped dashboard. So make sure to download it if you want to check the updates. 
Looking into the more technical parts, the new CleanWeb 2.0 has four different toggles for you to choose from and customize the security to your needs.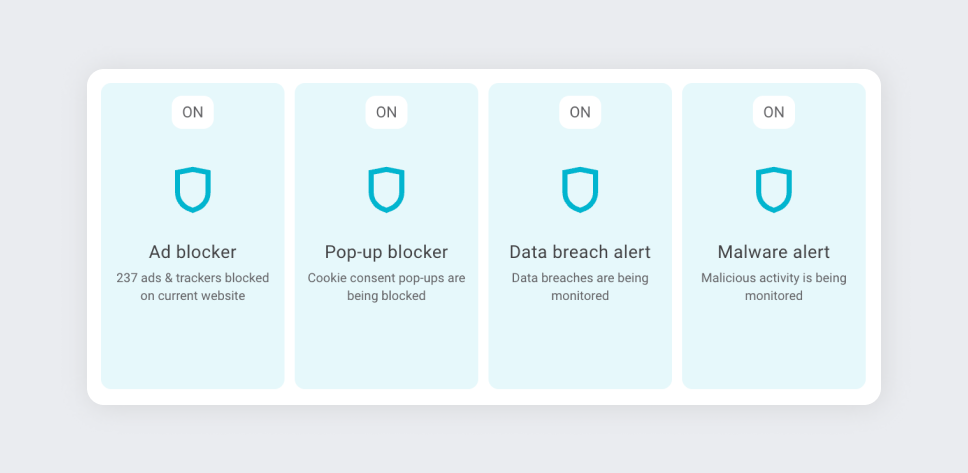 You'll be able to use CleanWeb 2.0 as an ad blocker, pop-up blocker, data breach alert, and malware alert. 
What are the functions of the CleanWeb 2.0 features?
Besides blocking browser ads and banners, the upgraded ad blocker can block video ads. Yes, you read that right. You can say goodbye to annoying ads on popular video streaming platforms! 
Moving on, CleanWeb 2.0 has an integrated cookie pop-up blocker. The good old pop-up blocker will refuse (or accept the mandatory) annoying cookie consent requests before they appear on your screen. So no more space-taking cookie pop-ups for you!
Last but not least, we implemented your favorite Surfshark Alert features into the upgraded CleanWeb. You can now use data breach alert & malware alert without upgrading your subscription to Surfshark One to know which websites were leaked or infected with some kind of malware. 
Of course, since CleanWeb 2.0 is available only via the Surfshark browser extension, all features work only on a browser level. If you use CleanWeb with the Surfshark app only, you won't notice any changes.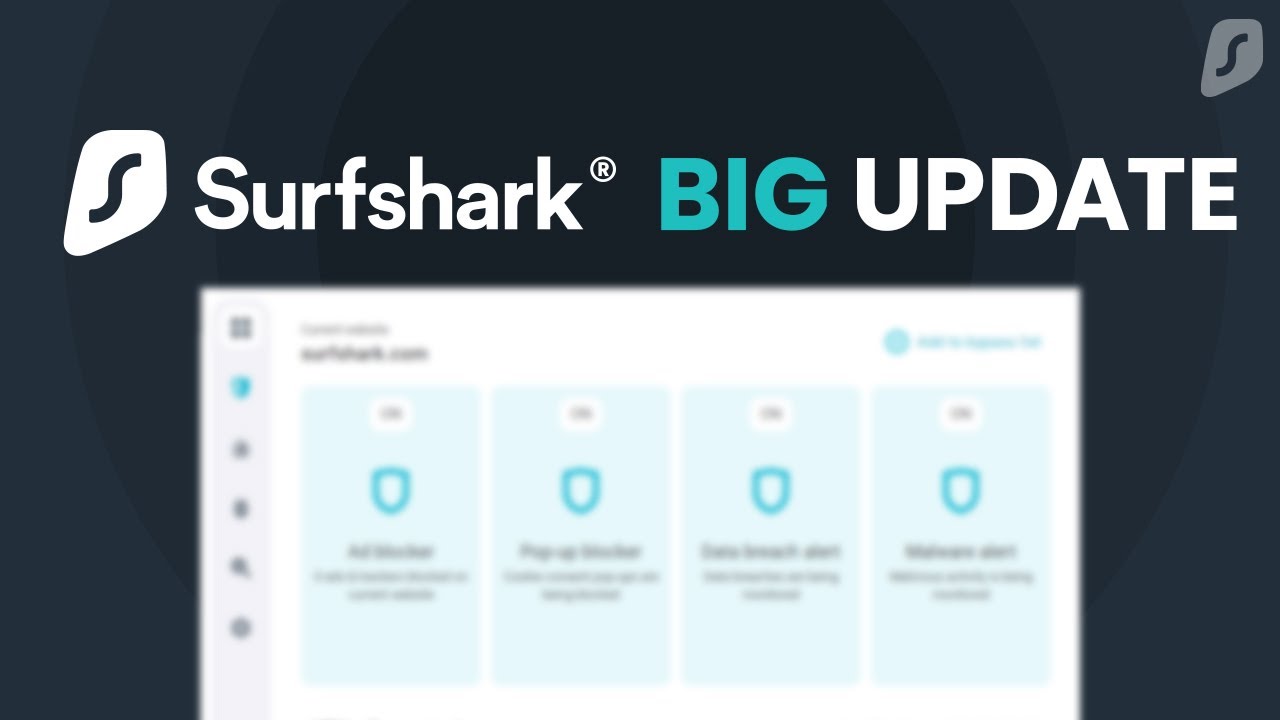 How to get the upgraded CleanWeb 2.0?
First of all, you need to have an active Surfshark subscription. Then, all you have to do is upgrade your Surfshark Browser extension or install one if you don't have it already. It's that simple! 
We have Chrome, Firefox, and Microsoft Edge browser extensions – all boosted with CleanWeb 2.0.
How to use CleanWeb 2.0? 
Okay, so you pressed on those handy links and installed our browser extension. Now what? Simply log in with the account you created, and you will be automatically redirected to the Surfshark browser extension dashboard.  
Here, you should see four toggles for an ad blocker, pop-up blocker, data breach alert, and malware alert, with options to turn it on and off. Select the ones you like and turn the protection on. If you need more guidance, here you can find a step-by-step guide on how to use CleanWeb 2.0.
Keep in mind that you don't have to connect your VPN for CleanWeb 2.0 to work on your browser. New CleanWeb works separately from the VPN connection and can be used with or without it. 
What will happen to the old CleanWeb?
Nothing. It will still be available for those who enjoy it with the Surfark app, but it won't be upgraded with the new features.  
CleanWeb (the old one) and CleanWeb 2.0 will work in parallel, so your connection will be covered using the app and browser extension. Just remember: the app version of CleanWeb won't have all of those cutting-edge features.
Final note: we hope you'll like it! 
We worked hard to present you with a feature that will keep your browsing experience squeaky clean. So don't be shy and try it out today! 
If you have any comments or suggestions, let our support team know via email or live chat, available 24/7.