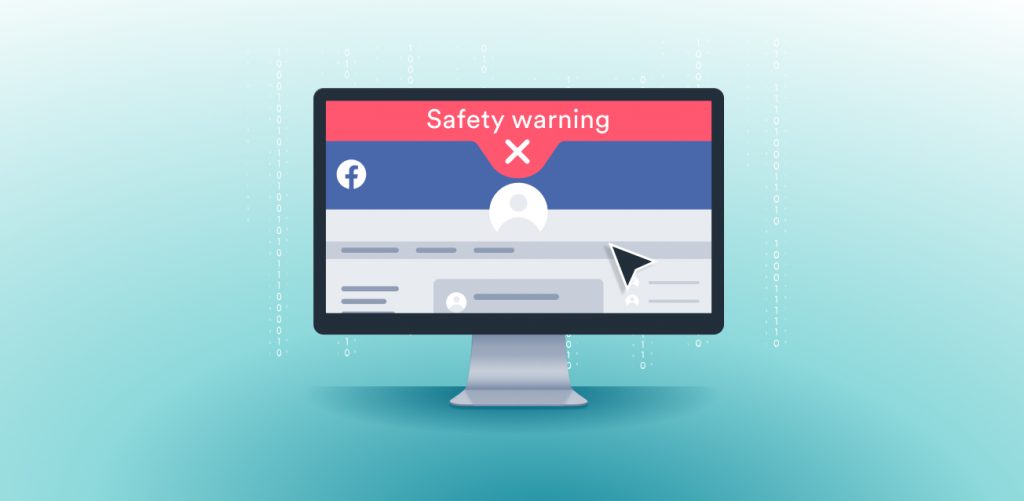 Wouldn't it be great if you could know whether a website had been breached before you provide your personal information to it? Well, now you can! Say hello to our newest feature: Website safety warnings.
Why did we create Website safety warnings?
More than anything, we want you to feel safe online. However, with so many data breaches that can be hard to do these days.
If you have accounts online, it's likely you've been affected by a breach or two. Even the most popular sites can sometimes suffer breaches. Take Facebook, for example, which suffered a breach that affected 533 million users in April of 2021. 
Breaches can expose all kinds of personally identifiable information you provide to websites, such as:
Credit card details

Email addresses

Phone numbers

Credentials

Social security numbers

Home addresses

Etc.
The only way to protect yourself from breaches is to avoid registering anywhere online, especially on the websites that have been breached previously. But how do you know which websites have been breached and which haven't? That's where the Website safety warning feature comes in.
What are Website safety warnings?
They are warnings indicating that a website has been breached
So, if you know that a website has been breached, you can think twice before entering your personal information. 
How do Website safety warnings work?
Once you open a website while connected to our VPN, the Surfshark browser extension checks the internet for known breaches. If the extension detects any previous breaches, it will notify you. 
The warning appears as a thin red line across the top of the page. It's thick enough to notice but thin enough to not get in the way of what you're doing. 
If seeing it once is enough for you, you can choose to close it. To do so, hover over the Surfshark logo and press the small "x." This way, you will no longer see the warning for that website.
Note: The Website safety warning feature is just that – a warning. It cannot tell you whether your account has been affected or how recent this breach was. For that, you might want to look into our other feature – Alert. 
How to set up this feature
Step 1. Create a Surfshark account. 
Step 2. Download and log in to the Surfshark browser extension on Chrome, Firefox, or Edge.
Step 3. Turn on "Website safety warnings" in the settings of the extension.
Step 4. Connect to a VPN server and you're done! 
The feature is on, and you will now be warned about any breaches. 
When can I get started? 
Now! The Website safety warnings feature is available on Chrome, Firefox, and Edge as browser extensions. So just download it, follow the instructions provided above, and you're good to go!