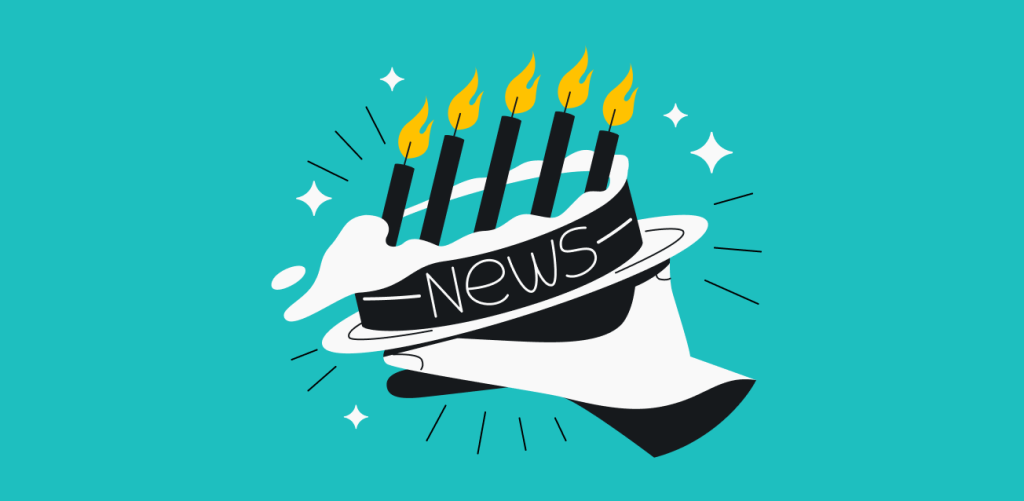 Guess what? This month marks our fifth birthday! To celebrate, we bring you a symbolic number of five key updates for the month. Let's not wait any longer and serve you a slice of our monthly news pie!
Surfshark iOS app got a big update
You can now pause, connect & disconnect your VPN by using voice commands or the Shortcuts app.
And if you're an iOS 16 user, we added some lock screen widgets to make your connection to the VPN that much more seamless. 
We've also implemented several connectivity speed improvements, so your app can connect to your desired VPN server in the blink of an eye.
Cross-platform login & sign-up for iOS and Android
Whether you're rocking Apple or rolling with Android, we want you to have easy access. So, we've added the option to log in and sign up using your Google or Apple account. Just remember to update the Surfshark app to the latest version.
Fewer speed bumps with the Android app
After the last patch, we heard some were left wishing for better speeds on Android. To grant your wishes, we've optimized the app's connection to the server to make the connection speeds that much faster. Give it a go!
We upgraded our Windows app
All Windows apps starting from 4.10.0 will allow you to use your Apple or Google accounts to create a new Surfshark account. 
Of course, as with every other platform, we improved the connection to the servers on Windows, so your app can connect to your desired VPN server faster than ever.
We improved our CleanWeb 2.0 on browser extensions
The Surfshark browser extension will now have a bypass list. It's a feature that lets the app know you don't want it running on the sites you're currently on. Comes in handy when some images don't load, or you want the website media player to actually play.
Final note: it's a celebration
This month deserves a cake — we're celebrating our fifth birthday, so thanks for sticking with us. Don't forget to freshen up your apps and keep yourself up to date with our monthly updates video: