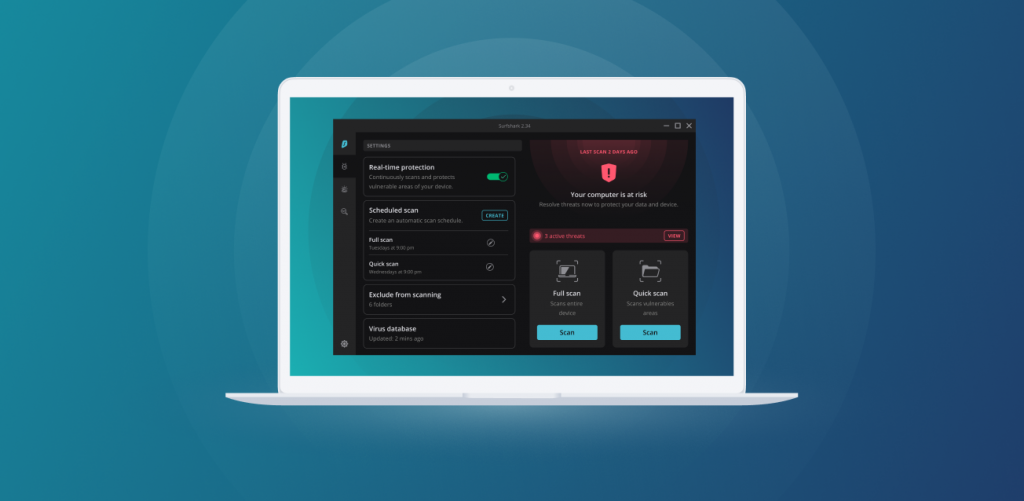 We all love it when an app delivers more than we bargained for. So you'll be glad to hear that Antivirus is a new additional feature integrated into Surfshark application. This means that your protection has gone up a few levels. Read and see what you can expect from it.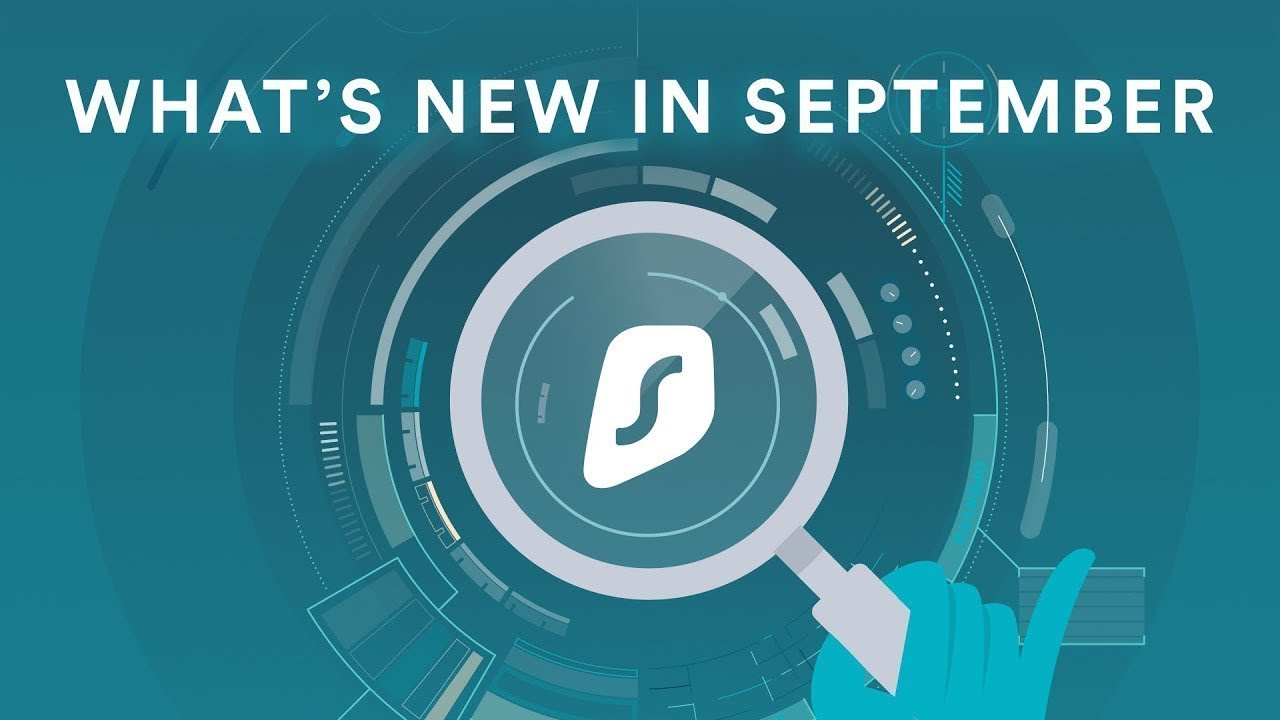 Surfshark Antivirus in short
The main purpose of Antivirus is to increase your privacy and security by scanning all the files and folders on the user computer, including executable files, documents, and other file types that may be infected with malware. It is available for all users who purchase Surfshark One and are using Windows or Android devices. Surfshark for Windows is currently available only on Windows 10 and newer OS versions.
The cure for digital viruses
Available on Windows and Android, Surfshark Antivirus uses a proven detection engine that works really fast and has a minimal load on system resources (proven technology, minimal load – hey, it's just like our VPN!). It is bundled with the Surfshark One package and found on your VPN app like the other features. 
The types of malware Antivirus detects include (but are not limited to):
Trojans

Backdoors

Worms

Macro viruses
The app also uses heuristic detection to look for code similar to one found in viruses. This not only helps infected apps, but also detect polymorphic viruses that evolve all the time.
What's more, Surfshark Antivirus works symbiotically with the Clean Web feature to block malware downloads from the web before they even happen.
How to use Antivirus
All Surfshark products are created with ease of use in mind. Antivirus follows suit. Here's how you use it.
Navigate to the Antivirus tab on your Surfshark app

.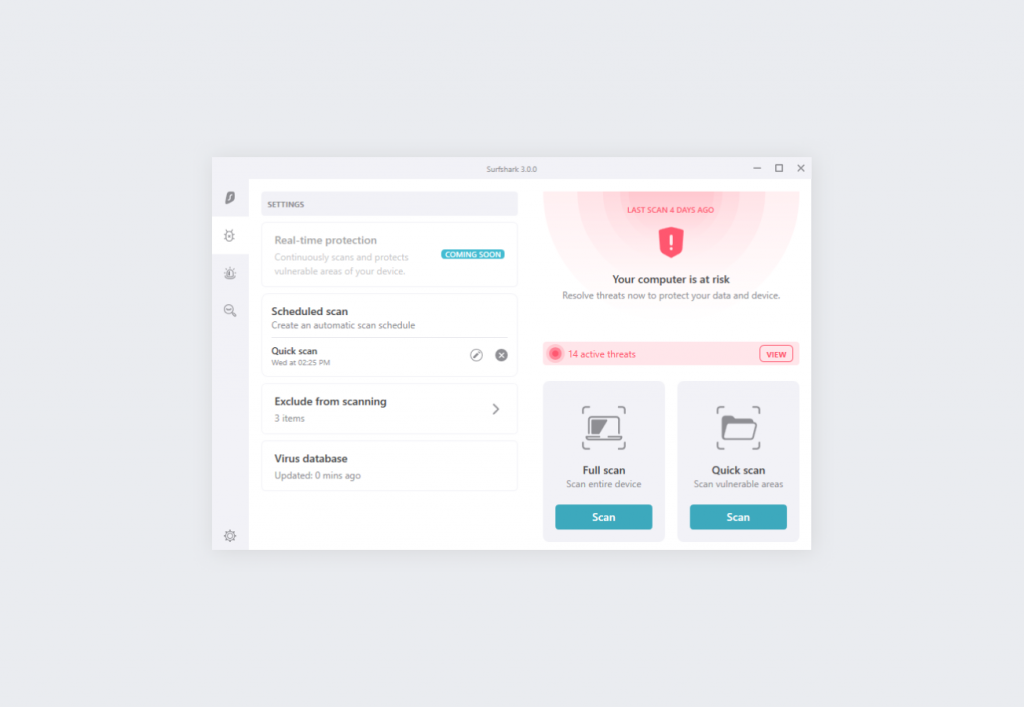 Choose one of the two scanning options:
Full scan: scans

all

files on

all

drives

Quick scan: scans the Documents, Downloads, and Desktop folders. 
Pro-tip: You may exclude some folders from scanning by using the

Exclude from scanning

feature – useful if you're, say, a developer who wants to exempt temporary build directories.

Go back to your usual business while Antivirus carries out the scan of your PC.

If the scan detects any malware, you will be informed. You can then choose to resolve the issues (by deleting the files).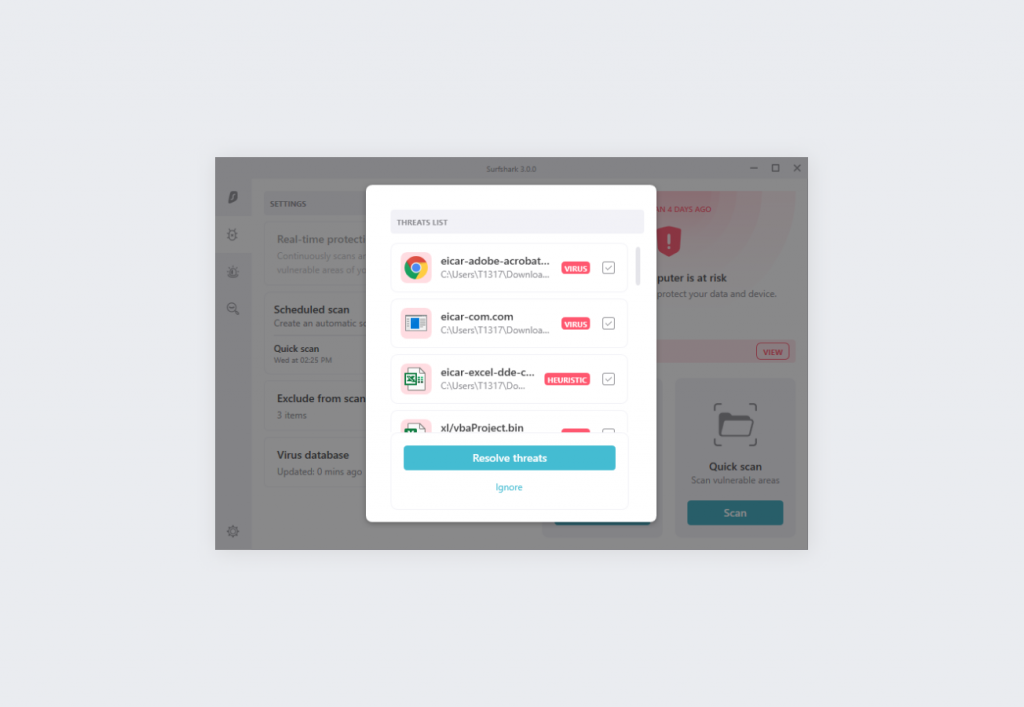 Done! Your device should be clean. 
The best way to use Surfshark Antivirus is to enable automatic daily scheduled scans. This can be done via the Scheduled scan option.
Note: during the first release – app version 3.0 – the real-time scanning feature for Windows will be disabled. It's a necessary thing and the feature will be enabled as soon as Surfshark completes the strict certification process as required by Microsoft.
Protect more devices
While Surfshark VPN allows for protection for unlimited devices, Surfshark Antivirus will cover five.
You'll be able to check which devices are enjoying Surfshark protection by accessing your Surfshark account.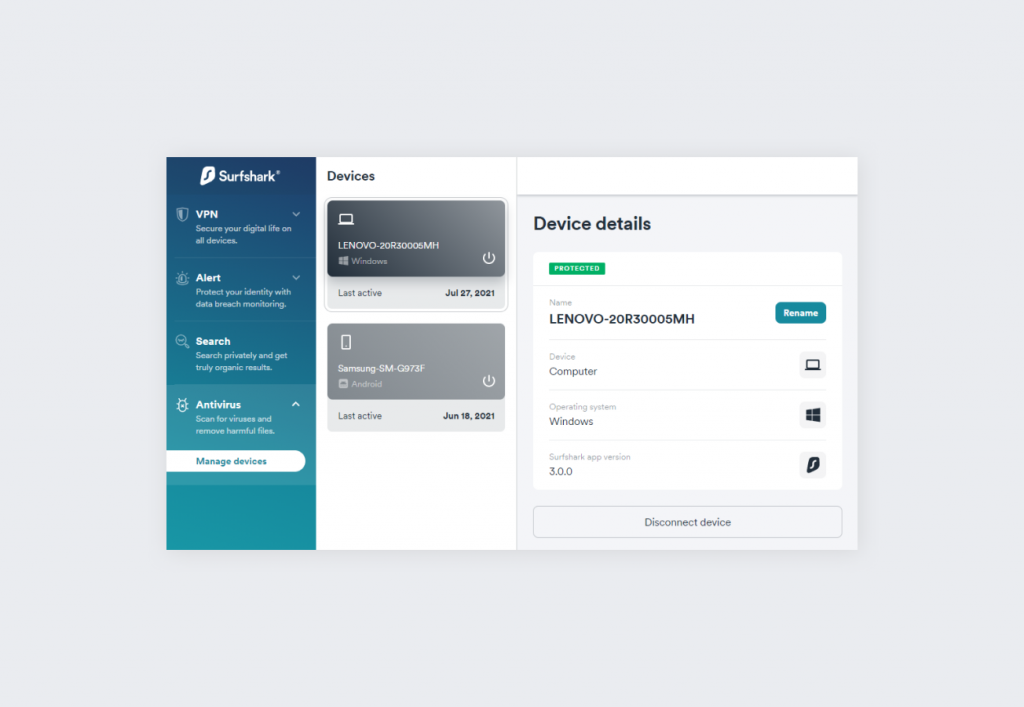 Unleash the full power of Surfshark
Surfshark Antivirus is a great increase in protection that Surfshark One offers. While a combination of existing VPN features empowers your defenses from incoming threats, an antivirus defeats the ones that do get through. Don't leave a gap in your armor. Get Surfshark Antivirus.