Serbia VPN for accessibility & security
Get a Serbia IP address
Watch any Netflix, Disney Plus, and other streaming service content you want
Access RTS 1, Studio B, and other Serbian content
Keep your data safe and encrypted
Get Started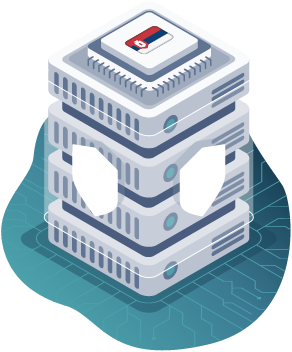 Why use a VPN in Serbia?
Take Serbian content wherever you go
As a Serbian in the USA, Germany, Canada or some other country, you may want to watch some Serbian TV content only to find it geoblocked. With a VPN, all the channels - RTS1, Studio B, Pink, and so on - will be at your fingertips.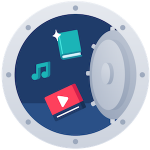 Watch whatever streaming services you desire
Netflix and other streaming services are expanding their scope. However, you can't stream their entire libraries in Serbia - they are geoblocked. However, if you get a Serbian VPN, you can watch anything you want - including services like Hulu.
Protect your anonymity online
Serbian data retention law demands that ISPs keep your metadata for a year to track your online activities. Protect your privacy with a VPN that will hide your tracks! Surfshark VPN is full of features that increase your secrecy - including hiding the fact that you're using a VPN.
Serbia VPN questions and answers
Are VPNs legal in Serbia?
Aside from the data retention laws, the current Serbia establishment has not made many technical-side efforts to censor online sources. Therefore, VPN usage is legal in Serbia.
Is Tor blocked in Serbia?
Some countries choose to block Tor networks. But Tor isn't blocked or censored when using our Serbia VPN. Whistleblower websites that are known to be online are visible when connecting through our Serbian servers.
It is still advisable to have a VPN when exploring the Tor network to minimize the risks. It is a less-secure experience than browsing clearnet – the regular internet – so caution is advised. Read our article on Tor websites to find out more.
Should I pay for a VPN?
A free VPN may look attractive, but it has hidden costs. For one, you will not have all the functionality of a paid VPN. And there's also the question of maintenance: it costs money to create the app and maintain the servers a VPN runs on. Where does the free VPN get funding from? For some, a lucrative way of doing business is to collect and sell user data. 
Surfshark, a paid VPN, operates under a strict no-logs policy. An independent security consulting agency has audited and confirmed its security. This makes Surfshark a fantastic choice for a Serbia VPN.
Does the internet slow down when using a VPN?
Serbia is among the top 20 countries when it comes to internet connection speeds. However, a VPN connection will inevitably shave a few kilobytes off. Surfshark VPN always chooses the nearest available server to make the connection as fast as possible.
And even if you have a Serbian VPN for streaming US Netflix or Hulu, your latency won't be that noticeable. 
A Serbian VPN you can rely on
Streaming services increase their reach every year. However, many of them still maintain extensive geoblocking. Netflix and Amazon Prime Video have a lot to offer but in restrictive packages. Hulu isn't even available outside the US and Japan. Overcome the blocks with Surfshark!
Nobody can track what you post anonymously online if you hide your IP address. A VPN does that as a regular part of its operation. Get a Serbian IP address from across the country and post privately! Nobody will know who you are and what you're doing unless you give out your personal information yourself.
Be private online
Get a Serbia VPN