Romania VPN: unblock global content and stay private
Unblock US Netflix & other streaming services
Access to fast local Romania servers
Get a Romanian IP address
Shield yourself from online snoopers
Get Started
Why use a VPN in Romania?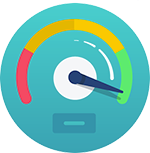 Use quality servers near you
Nobody wants their internet to be slower - even with a VPN. That's why we have bare-metal servers in Romania that ensure the best possible experience, no matter what you do online.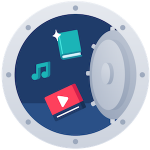 Watch international content
Have you been wanting to see some shows only available on US Netflix? Does your perfect Friday night include Hulu and HBO Now? Well, you can watch all that and more with a VPN.
Protect your online privacy
It seems like these days, everyone is after your private information. If you want to be truly private when you go online, you need a Romanian VPN to encrypt your traffic and protect your personal data from being accessible to snoopers.

Romania VPN questions and answers
Are VPNs legal in Romania?
Yes, VPNs are legal in Romania. Of course, you still have to abide by local and international law.
What is a VPN?
A VPN, or Virtual Private Network, is a technology that encapsulates and encrypts your data, as well as makes it look like it is coming from a different country.
It works by creating an encrypted "tunnel" of sorts, and securely sending your data via it with the help of VPN protocols. This makes you private online, because this prevents outsiders from seeing what you're up to. 
Plus, VPNs mask your real IP address which can give away a lot of private information about you – like your geographical location, comments in forums, or your torrent downloads.
Are free VPNs safe?
It is very unlikely for a free VPN to be safe. Some legitimate companies do offer free plans, but they are very limited.
If a VPN claims to be 100% free, you should be vary. The infrastructure needed to operate a VPN is expensive (for example, you need servers all around the world). If the creators of that "free" VPN are not getting paid by you, then it is likely that you are the product and that they are exploiting your personal data for profit.
A Romanian VPN you can rely on
Stream privately with zero buffering
Your streaming habits don't have to be a public information. Turn your VPN on and stream privately, without losing a significant amount of your usual internet speed.
Use on an unlimited number of devices
Most of us have a ton of gadgets. You don't need to choose which ones to protect! One Surfshark account is good for an unlimited number of simultaneous connections.
Surfshark offers a free feature called CleanWeb that makes your internet better. It blocks ads, trackers, and even malware or phishing attempts!
Using public Wi-Fi at hotels, airports, or coffee shops is a risky business. Make sure that your private data remains that way by always keeping your Romanian VPN on.
Our best Romania VPN offer
13-months
24-months
24-months
24-MONTHS + 1 MONTH FREE
24-MONTHS + 3 MONTHS FREE
24-MONTHS + 4 MONTHS FREE
36-months
Make your internet safe & private
Sign up today to get a discount for Romania VPN