Nigeria VPN for censorship-free internet
Grab a Nigerian IP address
Open up the internet despite online censorship
Access Spotify, US Netflix, HBO, and content beyond
Use public WiFi securely anywhere in Nigeria
Get Started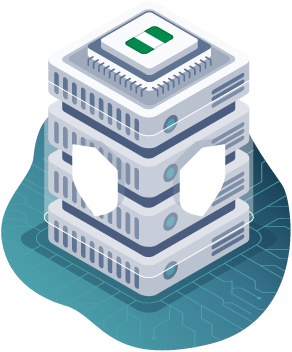 Why do you need a VPN in Nigeria?
Forget internet censorship
Don't let the Nigerian government restrict your online freedom. Be anonymous every time you're on your phone, tablet, or computer. Access any social media and news sites — because it is your right.
Switch to another IP address
Use Spotify, access US Netflix, Disney+, HBO, and other popular platforms that help you be up to date with current music and TV trends. Find less known content and share exciting discoveries with friends.
Questions and answers about a Nigerian VPN
Why should you use a VPN in Nigeria?
First of all, the Nigerian government imposes online censorship, denying Nigerians access to social media and news websites. Also, in 2019 it was reported that 60% of Nigerian businesses had suffered from cyberattacks. They're becoming an increasing problem for the Telecom industry. Finally, a lot of global content, including the biggest Netflix libraries, Spotify, HBO, Disney+, and others, are unavailable in Nigeria.
A VPN helps you resolve all those problems.
How can I get access to Nigerian content abroad?
Sign up for Surfshark, download the app or a browser extension and connect to the Nigerian server. It gives you a Nigerian IP address, which virtually transfers you to Nigeria. Since your ISP thinks you're there, you get full access to any TV shows, geo-blocked sites, and other content that is unavailable when you're outside of the country.
Is VPN legal in Nigeria?
Yes, it is completely legal. Some people think that if you use a VPN to access Spotify or Netflix, you're doing it illegally. If you pay for a subscription, there's no crime.
Make your online presence in Nigeria private
We have a strict no-logs policy. We can't see what you do online — and neither can the Nigerian government. Surfshark hides your IP address, browsing history, used bandwidth, and other personal information that would be threatened without a VPN.
Your Nigerian IP address could be disclosed when a VPN suddenly disconnects. That's why Kill Switches exist. So, if you get a VPN, get Surfshark as it has this feature. Just turn it on once and feel perfectly safe whether you're browsing in Lagos or Abuja.
Don't let others decide what you should do and see online
Unlock the internet in Nigeria