Indonesia VPN with speed, privacy & security
Get an Indonesian IP address
Access to fast local Indonesia servers
Unblock websites
Bypass content censorship
Get Started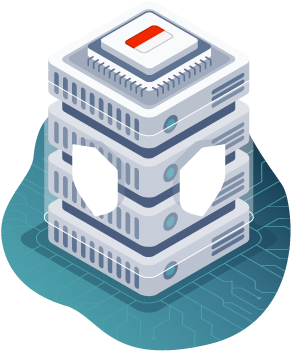 Why use a VPN in Indonesia?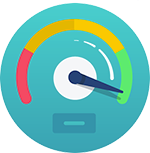 Benefit from fast & local servers
The best way to get a reliable connection is to use servers near you. With Indonesia VPN, you can unlock local content from HOOQ.tv, Filmdoo, Viu, and others! Plus, you can enjoy international content from Netflix, HBO+, and more.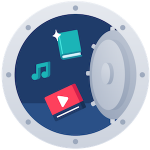 Access blocked sites & social media
In the past, channels on Telegram were blocked - as well as Tenor, TikTok, or LBTQI apps like Grindr and Blued. Bypass the Cyber Drone and enjoy your content with zero censorship, whenever you want to.
Protect yourself from surveillance
The 2003 CT Law act potentially allows the government to spy on you. If you use a VPN, you become private and nobody can monitor your online activities.
Indonesia VPN questions and answers
How do I get a VPN for Indonesia?
It takes just a few simple steps. First, sign up for your new Surfshark account. Then, download the app(s) of your preference. Log in and you're good to go! We offer apps for all major operating platforms, too, such as Windows, Mac, iOS, Android, or even Linux.
How can I use a VPN?
There are a lot of things you can do when you connect to a VPN.
For example, you can use it to unblock a site that you cannot normally access. Another cool thing to do is to access extra content in a streaming service such as Netflix. You can go beyond that and even save money on airplane tickets and car rentals simply by connecting from another country! 
Plus, you can protect your privacy wherever you guy. VPNs are great for that – and they're also great for securing your connection on public WiFi which is notoriously easy to intercept.
Can you be tracked if you use a VPN?
For some context, tracking you without a VPN is very easy. An IP address can very well be enough – and your ISP (Internet Service Provider) or the government have access to much more than that.
With a VPN, you hide your IP, plus, all your traffic is encrypted. Robust security protocols make sure no leaks take place and everything you do online is hidden in a safe "tunnel" of sorts. So, could somebody track you? The most likely answer is no. However, you must be aware that every piece of information you share online can help identify you, no matter how minor you may think it is. 
An Indonesian VPN you can rely on
Our best Indonesia VPN offer
13-months
24-months
24-months
24-MONTHS + 1 MONTH FREE
24-MONTHS + 3 MONTHS FREE
24-MONTHS + 4 MONTHS FREE
36-months
Protect your privacy on a budget
Get an Indonesia VPN for a special price