Estonia VPN for private & secure browsing
Get Estonian IP address
Connect to fast Estonian servers
Watch Netflix US, Hulu, Disney Plus, and the rest
Guard your digital privacy
Get Started
Why use a VPN in Estonia?
Stay private and secure online
Estonia is among countries considered the best for internet freedom. While researching, analysts looked into internet access, freedom of expression, and privacy issues. However, public WiFi hotspots are dangerous, regardless of where you live. A VPN keeps you private by masking your IP address.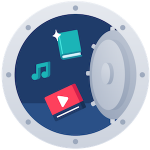 Access international content
US Netflix? Disney+? Hulu? Have it all with a VPN. Just switch to another IP address and enjoy American-exclusive content in Estonia. Stream professional sports, and do it all in the comfort of digital privacy.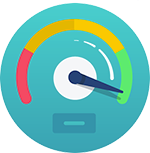 Speedy local servers
An Estonia VPN ensures you the smoothest internet experience with fast servers. Even when you're in a faraway land, you'll have excellent internet speed with no interruptions – watch ETV, TV3, and more.
Estonia VPN FAQ
Is VPN in Estonia legal?
Yes. There are currently no laws in Estonia limiting or restricting VPN use.
Does an Estonia VPN slow down your internet?
Which VPN is the strongest for Estonia?
The strongest VPN for Estonia is the one that has the following characteristics: minimal effect on internet speed, no data-logging, a fair amount of servers, software compatibility (make sure a VPN supports all your devices' operating systems). Get a VPN that you don't have to think about while it's connected.
An Estonian VPN you can rely on
Sign up for Surfshark and use that account for an unlimited amount of devices: give it to your family as well. Browse privately on your smartphone, tablet, and computer in Estonia and beyond.
With a VPN, you'll take control of your own digital life. Surfshark VPN doesn't log any of your data, so your internet activity is hidden not only from your internet service provider (ISP), websites you visit, hackers but also from the VPN provider itself as it uses a strong end-to-end encryption. Stream everything privately – from sports to anime, from ETV to Netflix.
Browse privately in Estonia and beyond
Sign up for Surfshark VPN